Ada Limón's 'State Bird' and the Two-Body Problem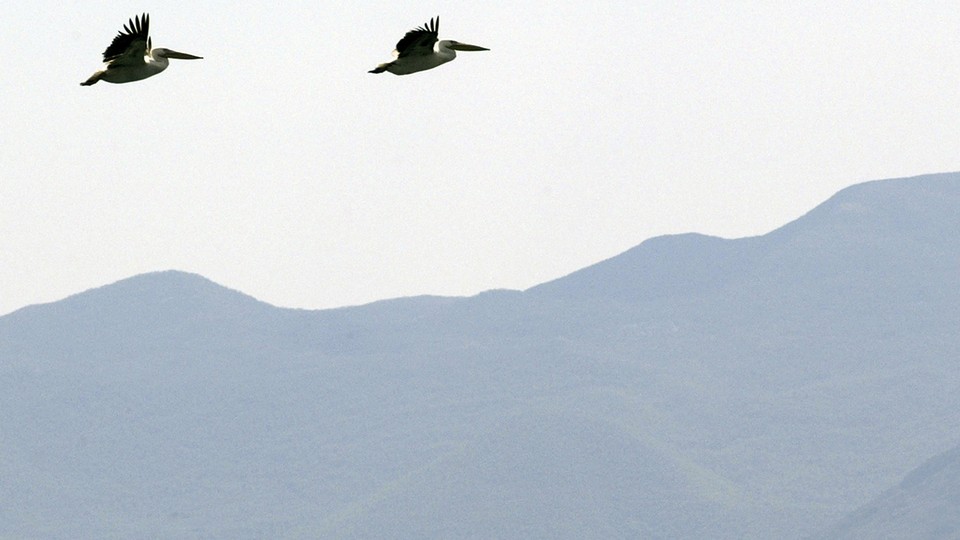 Editor's Note:
This article previously appeared in a different format as part of The Atlantic's Notes section, retired in 2021.
"Confession: I did not want to live here," begins Ada Limón in her poem "State Bird.""Not among the goldenrod, wild onions or the dropseed, not waist high in the barrel- / aged brown corn water," describing the land around the old tobacco weigh station in Kentucky where her speaker lives now with someone she loves. She has left other homes behind for this new place, presumably for someone else's sake, and she's not quite lamenting, nor is she regretful. The land she describes is rich, beautiful, and strange. She picks out the details—million-dollar racehorses, "tightly wound round hay bales," the bedroom doors—and paints them with the affection that comes from intimacy, and some of the clarity that comes from estrangement.
I did not want to live here in D.C.—or, to be honest,  anywhere I've lived since I left home for college—but I am young and I live on shifting ground. Since I was 17 I've made plans in increments no longer than a year or two, moving into a dorm then out, passing through communal houses in Cambridge where I went to school and D.C. where I came for a fellowship at CityLab. I miss the smell of piñon smoke and the mud, dust and sage surrounding my family's home in New Mexico, and the round mountain faint and present like a moon visible in the afternoon, and even the dry air that cracks my skin. But life at this age is a balancing act and a series of choices, and I'm moving to Chicago at the end of the summer.
"The two-body problem is impossible," nodded a friend back in Boston when I told her my boyfriend, already long-distance, had accepted a job in the Midwest. He's from the Bronx, I'm from the West, and we both owe our mothers to come back someday. In between we have our separate ambitions and obligations. Right now, my vocation is flexible; my long path leads home but I'll bend it for a while in a direction we can share. When the stakes are higher for me, and lower for him, he'll do the same. We adopt what we can of each other's hopes, and give up the ones we can spare.
Maybe it's not the two-body problem, but the one-body problem that haunts us: every person alive has just one body, with an internal compass whose needle swings variably to point to home or companionship or duty or something else, and one limited life.
"But, love, I'll concede this:" Limón finishes,
whatever state you are, I'll be that state's bird,
the loud, obvious blur of song people point to
when they wonder where it is you've gone.