Come Watch Head of State With Us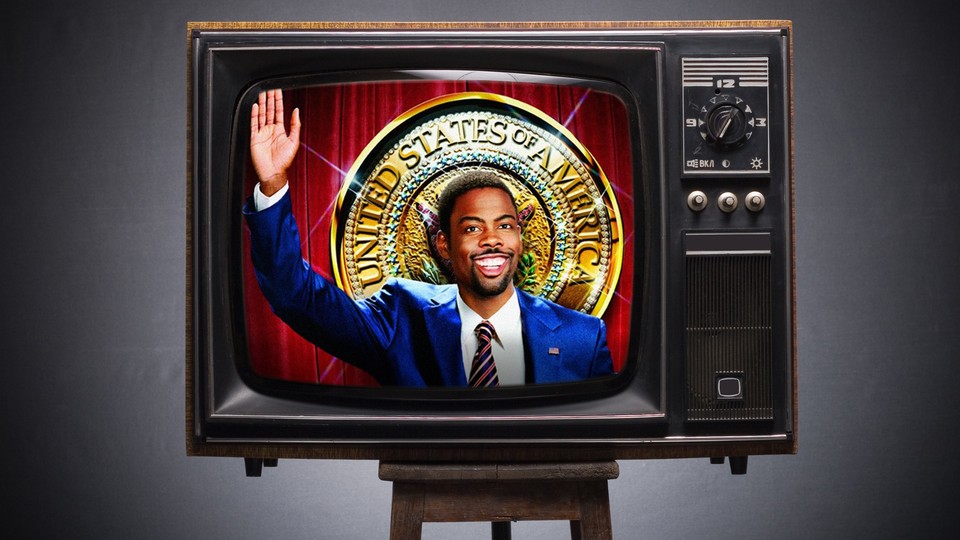 Editor's Note:
This article previously appeared in a different format as part of The Atlantic's Notes section, retired in 2021.
One of the themes that has emerged in our Political Theater viewings is the way individual candidates have chafed against the machinery of American retail politics. We've seen both sellouts and compromises, ambitions both rewarded and destroyed, idealism both elevated and mocked.
For our next selection, because we are in desperate need of some laughs, we'll be watching a movie that explores that theme from a blessedly comedic perspective: Head of State. The 2003 film stars Chris Rock as Mays Gilliam, a D.C. alderman who is selected as a replacement candidate when a presidential contender and his running mate die in a plane crash in the middle of the campaign. The movie's motto? "He's got the people in his corner, and the truth on his side."
Here's the trailer:
We'll be watching Head of State today, Wednesday, 10/26, starting at 6:30 p.m. East Coast time. (The movie is streaming on Amazon, iTunes, YouTube, Google Play, and other digital platforms for $2.99.) If you're free to watch it at the same time, please join in! I'll be tweeting some initial thoughts about it then, with the hashtag #AtlanticPoliticalTheater. As before, though, watch it whenever is good for you, and join the conversation whenever you'd like—via Twitter (I'm @megangarber) or via an email to hello@theatlantic.com.
Looking forward to watching and chatting with you!