The Big Stories This Week: The Orlando Shooting, The Death of Jo Cox, and More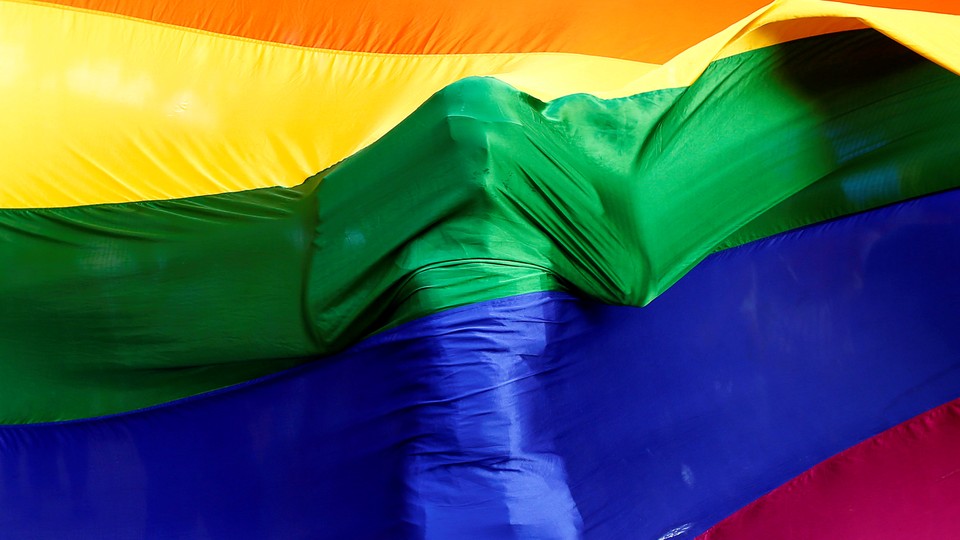 Editor's Note:
This article previously appeared in a different format as part of The Atlantic's Notes section, retired in 2021.
The Orlando Shooting
A shooting at Pulse, a gay nightclub in Orlando, Fla., left 49 dead—making it (arguably) the deadliest mass shooting in U.S. history. The president called it "an evil, hateful act." The world mourned.
Matt Thompson, who grew up in the city, reflects: "There will always be hateful men, but of love and understanding, there can never be enough."
The Death of Jo Cox
As the U.S. processed the attack in Orlando, Great Britain saw its own brush with gun violence: MP Jo Cox—a mother of two and "a rising star in British politics"—was "attacked and sustained serious injuries from both a firearm and a knife."
Groups on both sides of the Brexit debate paused their campaigns in light of the attack. The country is set to vote on whether to stay in the European Union on June 23.
A Little Piece of Papyrus, One Big Controversy
If you have an affinity for mystery novels, this one's for you: For the upcoming issue of our magazine, Ariel Sabar dives into the history of a "business-card-size papyrus" called the "The Gospel of Jesus's Wife"—a document in which Jesus purportedly refers to having a wife.
Within a day of Sabar's piece being posted on our site, Karen King—the Harvard professor who first presented the document—responded in a big way.
Trump V. Media
Donald Trump's love-hate relationship with the press shifted towards the latter side of the equation, with the presumptive Republican nominee pulling the press credentials of The Washington Post. "Nothing like this has happened before in modern times," James Fallows argued.
Meanwhile, Molly Ball challenged the assertion that the press has helped Trump's ride: "The arguments that blame the media for Trump fall apart under the slightest scrutiny." And David Graham analyzed what the press got right about Trump, on the one-year anniversary of Trump's announcement that he was running for president.
Five Things You Shouldn't Miss
Talk Back
We're still looking for readers to weigh in on how to talk to kids about rape, being Hmong American, and whether now is the time for American gun reform.
Email your responses to hello@theatlantic.com.