Talking to Teenagers About Sexual Assault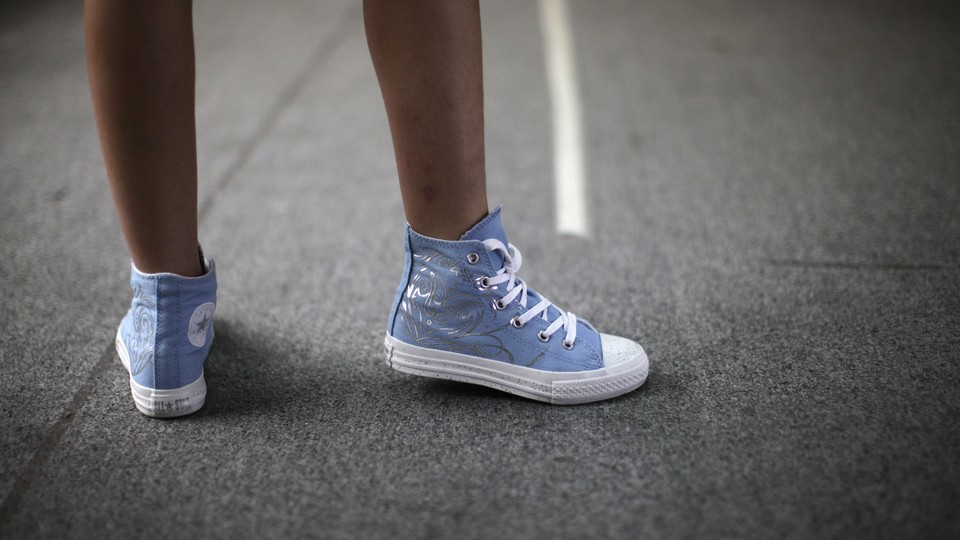 Editor's Note:
This article previously appeared in a different format as part of The Atlantic's Notes section, retired in 2021.
In response to our callout, several parents of teenage boys wrote in, sharing their experiences—and offering their best advice for others. Here are three of their stories.
First up is Donald White, the father of two boys, who responds to Juleyka:
Dear Mother of Boys,

I applaud you for your piece in The Atlantic. I chose to share it on Facebook, hoping your modeling suggestions are followed by other parents. I will share aspects of how I parent my sons, ages 19 and 16.

The Stanford rape piece is so very sad. From my point of view, Brock's father failed as a role model for his son. It seems Brock did not learn to respect and treasure women. His behavior supports this theory.

I believe our children are brilliant and, when helped with effective parental guidance, can make effective, smart choices if and when they face a difficult situation. In life, we all face challenging situations. I talk to my boys candidly about drinking, drunk driving, sex, STDs, unwanted pregnancy, and death resulting from bad choices that could have been prevented. I do not hold back; I use real-life examples to make strong points. I was an RA in college and saw many poor choices regarding alcohol, driving, vandalism, unwanted pregnancy, and more.
He continues:
Both my boys tell me their friends do not talk to their parents as my boys talk to me. I smile and feel good when I hear this. I have tried to model parenting as you suggest. I talk about integrity and honesty often with my boys. I point out examples of integrity and the lack of integrity in the news. Sadly, integrity is lacking all too often.

I believe our children can handle real, sad, impactful aspects of life most of us face directly or experience via friends along our path. Every time my boys go to a party, even if nearby, I look at them and say, "Be smart."

I tell my boys I love them often. When our children know they are loved, they are more likely to talk to their parents.

So far, so good …
A few organizations back up his suggestion: "Discussing and listening to teens can build mutual trust," the Orange County Rape Crisis Center advises parents on talking to teens about sexual violence. The organization offers a list of seven "messages to share with your teens,"broaching everything from dating and sex to consent and sexual assault. Check out their full list here.
Here's another reader, who also encourages parents to pursue difficult conversations with their teens:
As with so many things, conversations regarding respect for women and girls must be repeated over time. Unfortunately, the news will provide many teachable moments on this subject.

When my son was in middle school, there was a story on the radio about a local woman who was beaten, and I talked to my appalled son about how unacceptable that behavior is. Then, there was the teenage girl who'd been kidnapped for a number of months and was found alive across the street from our home. We discussed the many things that were wrong with that situation as the case went through the courts. It can be difficult to keep these conversations age appropriate, but in general, details aren't necessary.

My son is now 17-year-old gentleman who will enter college a year from now. We have discussed the Stanford case and consent. As he's gotten older, I've asked more questions. By his answers, I can tell he really gets it and is fully capable of moral reasoning.

These aren't the easiest conversations, especially the first one, but you can't teach your values without having these conversations.
Another parent of a teenage boy weighs in:
I repeatedly have talks with my 14-year-old son about sex, love and women. I have told him that sex is one of the best parts of life, but that you need to be old enough and ready to bear the responsibilities. I have told him that birth control is his responsibility, no one else's. I have repeatedly explained that it is the female's duty to consent. If she doesn't say yes, she means no. Do not take anything for granted. Be sure that you both want the same things. Try not to get carried away by your emotions and desires. Do not assume anything.

Soon, I will begin to talk to him about alcohol and how it can impair judgment, not that it is in any way an excuse. It, however, bears discussion.
An important note on that reader's email: It is not always "the female's duty to consent." For instance, under California's new "yes means yes" consent law, that responsibility lies on both participants in the act, regardless of gender. From the Associated Press's 2015 report on the law:
Under a "yes means yes" standard, sexual activity is considered consensual only when both partners clearly state their willingness to participate through "affirmative, conscious and voluntary agreement" at every stage.
Here's Stop It Now!, a nonprofit aimed at preventing child sexual abuse, with some advice on talking to teens—male or female—about consent:
Teens need information not only about child sexual abuse but also about the laws of consent in their state. As our judicial system holds more teens responsible as adults, there are significant and long-lasting results for teens who engage in illegal sexual behaviors, even with other teens who are close in age. "I know you and your girlfriend love each other but you are 19 years old and she is 15 and that makes being sexual with each other illegal. If she gets pregnant or her parents press charges, you could have to register as a sex offender for the rest of your life. It is important for both of you to wait until you are older."
The U.S. Department of Health & Human Services offers a state-by-state breakdown of "age of consent laws."
Have advice of your own? Let us know.