Judy Garland: Icon for Misfits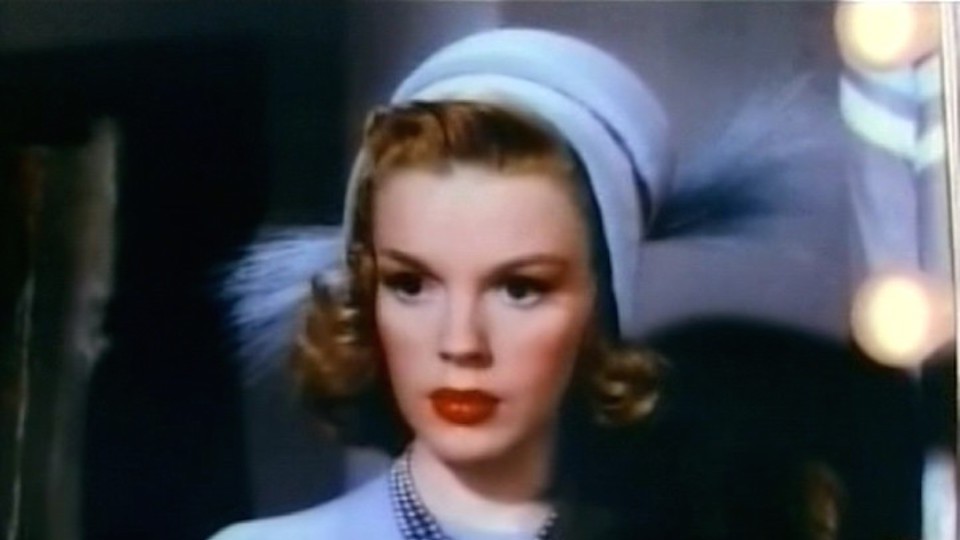 Editor's Note:
This article previously appeared in a different format as part of The Atlantic's Notes section, retired in 2021.
Today is Judy Garland's birthday. She would have been 94; instead, she died at 47, in 1969, of a barbiturate overdose. Garland was born Frances Ethel Gumm to a family of Vaudevillians, and she was blessed with a voice that could sear as much as it could soar—a combination that made her not only a Hollywood star of the brightest order, but that also hinted at the deep pain that would accompany that stardom in her life. Garland was deeply insecure, and made that way by a studio system that regarded her as a commodity. She was plagued by gossip rags. She dared to loud and brash during a time that valued women of a more demure order. She struggled to find a romantic partnership that could withstand her celebrity. She turned to alcohol, and to drugs, looking for escape, until finally she could escape no more.
Despite everything else Garland accomplished in a life that was far too brief, it was perhaps her well-publicized personal trials that made her endure as an icon: In her movie roles and in her songs and in her very person, she managed to convey both the heights and the depths that come with being human: the transcendence, the messiness, the frustrations that come with occupying a world that moves too quickly and also not quickly enough.
It was because of all of that that Garland became an icon, in particular, for the gay community—a person whose influence has been so strong and enduring, the writer Michael Joseph Gross had it, that it "has helped to shape popular notions in this country of what it is to be gay."
Gross considered, and then reconsidered, Garland's meaning for the gay community in the August 2000 issue of The Atlantic. Gross:
Imagine yourself a gay man at her 1961 Carnegie Hall concert, your heart breaking as she sings "The Man That Got Away," whose lament for unrequited love perfectly describes your fear of growing old alone, because your relationships are so often short-lived, because you cannot live your love in public: "The road gets rougher / It's lonelier and tougher / With hope you burn up / Tomorrow he might turn up." Then, your eyes still stinging with tears, you watch her tiny frame fill with preternatural confidence. She reaches out to pick you up and set you down in the promised land, a place where you will never be lonely again. "San Francisco" begins in a mood so light and silly that the audience breaks into laughter at the very first phrase. Garland vamps through the first chorus, and then her pace slows, her intonation broadens, and you fly: "Saaaan Fraaan-cisco / When I arrive, I really come alive / And you will laugh to see me / Perpendicular, hangin' on a cable car."

You might think she knows your heart. You might even think she loves you.
The essay continues in this poetic vein. And it seems a fitting tribute to revisit it in full today, on Garland's 94th birthday. Her significance as an icon may have evolved as gay culture became mainstreamed and as Americans finally became able to expand their notions of love; she resonates still, though—for anyone who wants, for anyone hurts, for anyone who doesn't quite fit in, and for anyone who has ever found occasion to ask themselves: "If happy little bluebirds fly … beyond the rainbow … why, oh, why can't I?"