When You're in Canberra: Wig and Pen
Editor's Note:
This article previously appeared in a different format as part of The Atlantic's Notes section, retired in 2021.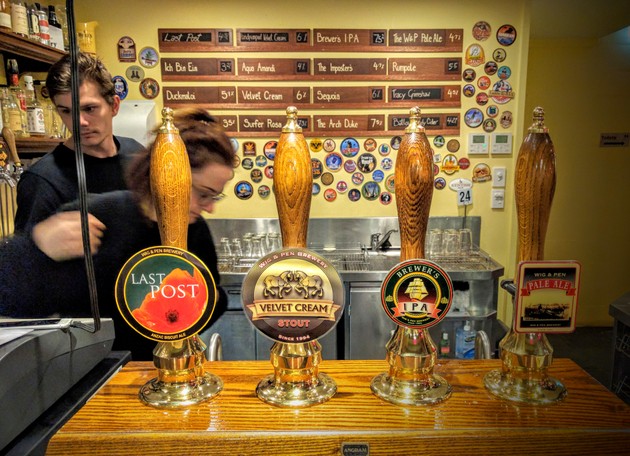 The craftbrew revolution: it's not just for America any more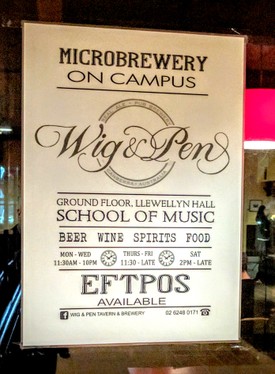 I give you Wig and Pen, on the very campus of the Australian National University in Canberra. A wide range of beers made on site, and this in the land that barely a decade ago offered mainly the thin and depressing likes of Foster's, Tooheys, Hahn, and VB.
If you would like to be astonished by a range of craft beers from around the world, try the Oak Barrel in Sydney. And if you're in the Australian Capital Territory, check out Wig and Pen.
That is all. Thanks to Christopher Zinn and Sam Roggeveen.
***
Actually not quite all. At the Lowy Institute in Sydney, I did a speech today that began a few minutes after Ted Cruz withdrew and Donald Trump became nominee-presumptive. Details here.