The Big Stories We Covered This Week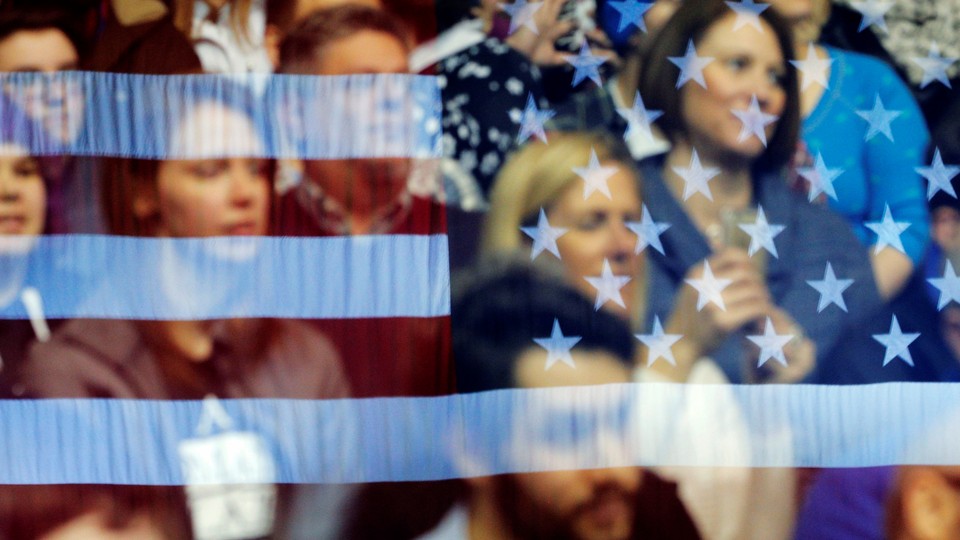 Editor's Note:
This article previously appeared in a different format as part of The Atlantic's Notes section, retired in 2021.
New York State of Mind
On the debate stage in Brooklyn Thursday night, Hillary Clinton and Bernie Sanders made a point to emphasize their ties to New York. Rising tensions between the two were on full display, but will it translate to votes? New York's restrictive voting laws may hinder Sanders, but on the bright side, he received his first endorsement this week from a fellow Senator: Jeff Merkley.
On the Republican front, John Kasich delivered remarks on the two paths to the nomination, which, Priscilla argues, may indicate that he plans to hang on until the national convention. According to a recent state-by-state study, Kasich appears better positioned to win the general election. As Andrew put it: If only he can convince the GOP.
To Infinity … and Beyond?
Ross reported on how "Yuri Milner is spending $100 million on a probe that could travel to Alpha Centauri within a generation—and he's recruited Mark Zuckerberg and Stephen Hawking to help." Summer Ash outlined "the easy way to let extraterrestrials know we exist." And Rebecca Boyle discussed the supernova secrets lying in the seafloor sediments.
Back home on planet Earth, Ed investigated "thirteen anonymous genetic superheroes walking among us."
Serial Offender
Would a story by any other form smell as sweet? "Serialization is enjoying a renaissance online and on screens," Megan observed. Meanwhile, Asher Elbein shared his exhaustion with "the canon" in science fiction and comics: "The only true canon is personal, and it lives inside your head."P. Claire Dodson reported on a plus-size superhero who's getting her own comic series.
Spencer noted a potential slowdown of HBO's Game of Thrones, which has already outpaced the book series it's based on. And Christopher reviewed a new, live-action adaptation of the 1967 animated movie, The Jungle Book.
Life is a Highway
For better or for worse. Edward Humes argues "the car, as it is deployed and used today, is insane." If that's not music to your ears, maybe this is: For our April magazine, Alana wrote about how "the future will be quiet," due in part to less noise pollution from cars and planes.
It wasn't a great week for trains: Marina reported on how riders on Washington's Metro system had to be removed from a stuck train. Thankfully, no one was hurt.
Eleven Things You Shouldn't Miss
Talk Back
We're still looking for readers to weigh in on:
Email your responses to hello@theatlantic.com.
P.S. Filing your taxes this weekend? Take a break to play this game and guess where your taxes actually go.