The Big Stories We Covered This Week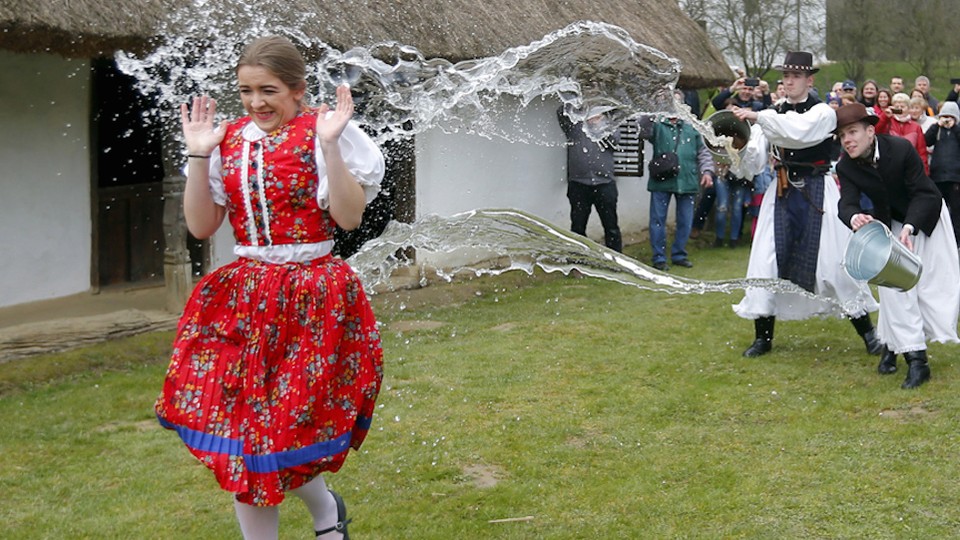 Editor's Note:
This article previously appeared in a different format as part of The Atlantic's Notes section, retired in 2021.
Things Couldn't Be Cheddar
The candidates are looking for a taste of Wisconsin cheddar: The state's primary is held on April 5. Wisconsin governor and former presidential candidate Scott Walker endorsed Ted Cruz.
On the Democratic front, Hillary Clinton campaigned in New York, which holds its primary on April 19. Clinton visited the state this week in a rally that, as Russell puts it, "served as both reunion and reintroduction."
For Donald Trump, the week came with a few hiccups after his campaign manager Corey Lewandowski was arrested for battery. Ron Brownstein describes how Trump "is largely running in place, with any gains among the groups most receptive to him offset—or exceeded—by losses among those most skeptical."
Over at the U.S. Supreme Court, the justices reached a split decision in Friedrichs v. California Teachers Association in a victory for public-sector unions. In a separate case, Garrett covers the Court's "plea for health insurance help."
From Hero to Zero
David Sims wrote about Batman V Superman's "empty obsession with grimness." That movie aside, what makes a hero, well, super? Maria Teresa Hart looked back at the evolution of the superhero body. And Radha Vatsal investigated "the forgotten female action stars of the 1910s."
Elsewhere in the universe, Spencer covered the world of Reylo fan-fiction that emerged from the latest Star Wars film.
Decision: Admission
Anxious high school seniors obsessively checked their mailboxes this week as the last acceptance letters of the season trickled in. Alia looked at elite-college admissions in a three-part series exploring "the absurdity of college admissions," where the process went wrong, and "the commodification of higher education."
Elsewhere in education, Antione Van Agtmael and Fred Bakker explored "how cities can use local colleges to revive themselves," while Conor heard from readers about why they did not take a black studies course in college.
Choosing, Religiously
In March, we launched a project exploring millennials and religion. Emma covered young people choosing Orthodox Judaism, while Jaweed Kaleem wrote about non-religious homeschooling. And Menachem Wecker explored "dating to save your tiny religion from extinction."
Here in our Notes section, a variety of readers shared their tough religious choices and debated theodicy.
Eleven Things You Shouldn't Miss
Talk Back
We're still looking for readers to weigh in on:
Email your responses to hello@theatlantic.com.