He's the DJ. I'm the Rapper.
Editor's Note:
This article previously appeared in a different format as part of The Atlantic's Notes section, retired in 2021.
In my preview of Black Panther for the April issue, I talked some about what it was like collaborating with a great artist like Brian Stelfreeze. When I was kid, I paid very little attention to the names behind the art. I had this odd notion that the writer dictated what happened and the artist robotically followed it. As an adult fan, I came to understand how wrong that was. But it wasn't until collaborating with Brian that I could really really see the error.
I'm hesitant to make a general declaration about all writer-artists teams. From what I can tell the process differs from team to team. In my case the best way I can explain our process is this: I am the screenwriter and Brian is the director. To get some sense of how this might work, I figured it'd might help to compare a page from the script and a page illustrated by Brian.
Here is my direction from the script: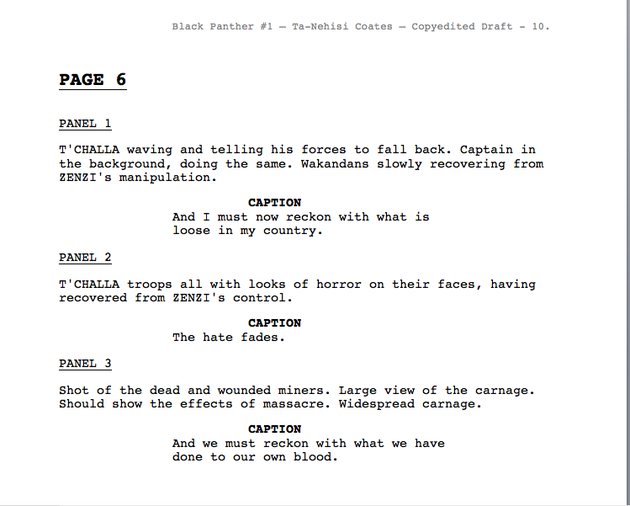 Here is what Brian actually did: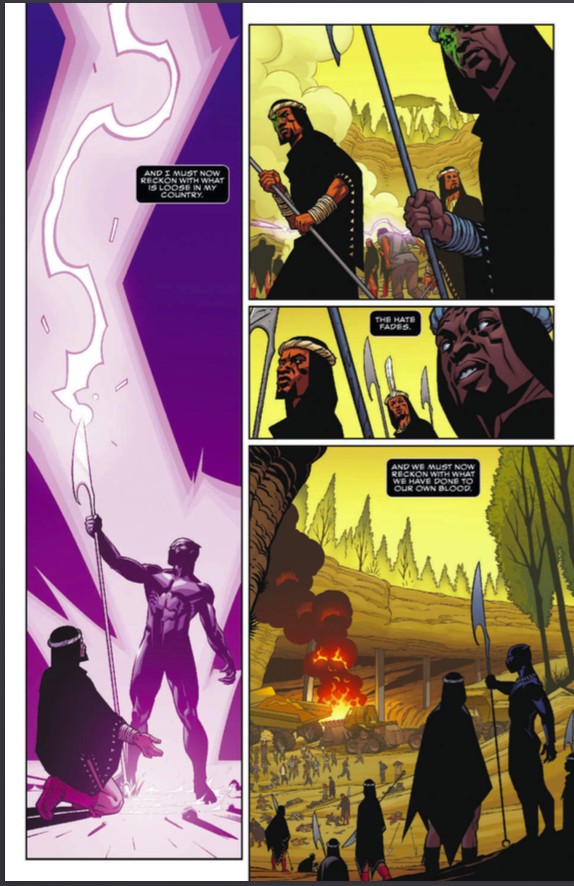 The basic gist of the scene is here. But it's much better dramatized. The usage of the spear, for instance, to bring T'Challa's men back to attention is a big and important addition. The constant question with comic script writing is "How does it look?" I always offer an answer to that question because I think it's easier to brainstorm from something bad, then from nothing at all. Still, sometimes the answer just isn't very good. It takes a great artist not just to realize that T'Challa "waving and telling his forces to fall back" is insufficient, but to actually come up with something better.
There will be more notes later this week on Issue #1 of Black Panther, on working with Brian, and comics in general. Stay tuned.