Clone Zone: Democratizing April Foolery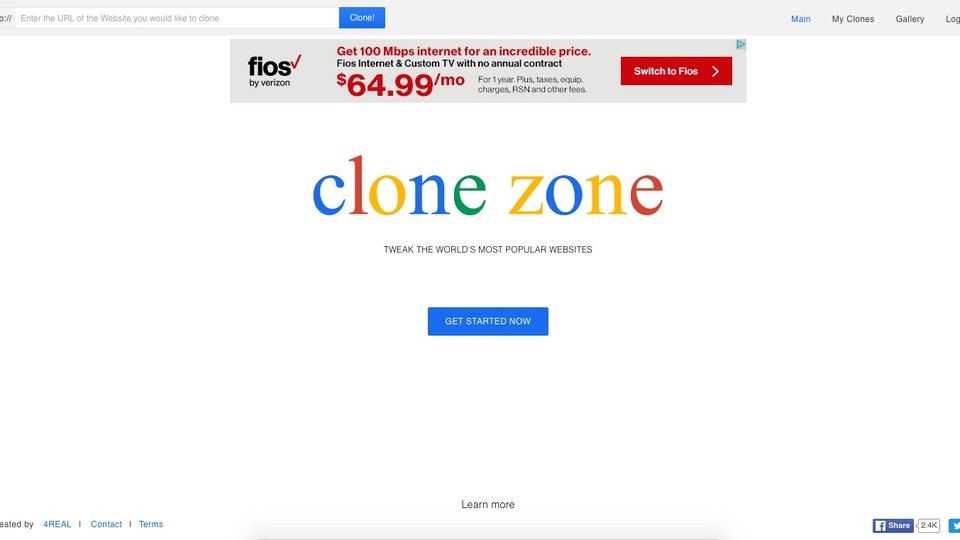 Editor's Note:
This article previously appeared in a different format as part of The Atlantic's Notes section, retired in 2021.
If this tool didn't exist, Slavoj Žižek would have had to invent it.
Clone Zone was built by a pair of artists and opened to the public last April, after the artists' TechCrunch spoof site won them some Facebook love. The tool aims to democratize the art of spoof-making, letting users create fake spins on popular sites with as little time and effort as it takes to craft a tweet.
Because it was out of beta weeks after April Fool's Day 2015, Clone Zone wasn't ready for the public to test its true Internet-trolling potential last year. This year it is live, but is the Internet ready?