Fighting the Under-Representation of Women in the Arts, Cont'd
Editor's Note:
This article previously appeared in a different format as part of The Atlantic's Notes section, retired in 2021.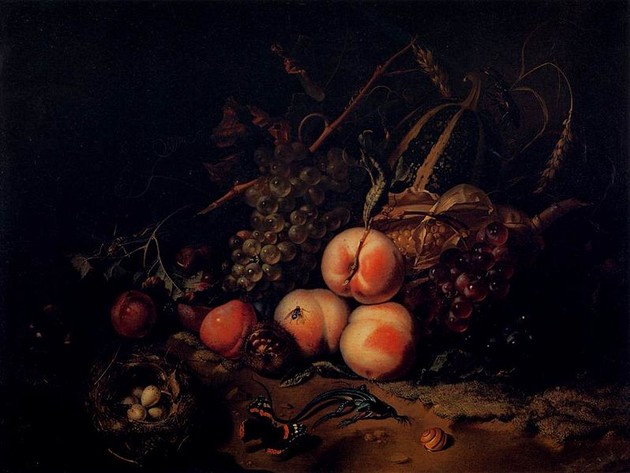 Iona Batchelder responds to our earlier note asking readers if they have a favorite female artist they'd like to plug:
Dutch painter Rachel Ruysch was one of the most accomplished still life painters of all time, and she was actually more successful in the Dutch art market than Rembrandt during the time she was active. Ruysch's father was a nascent biologist, and as a result, she paid careful attention to precise details of flowers, fruit, and animals involved in her still lives. Her still lives, filled with vibrant colors that stand out even more against the typically dark background she chose, are incredibly beautiful and lifelike.

My favorite painting by her is a 1711 still life of fruits, animals, and insects on a moss floor ("Fruit and Insects"). The overripe peaches and glowing, globular grapes stand in marked contrast to the lizard curled up on the floor. It's only when you look closer that you notice a solitary fly crawling on one of the bulging peaches, a reminder that even the most beautiful things in life are subject to the forces of nature at some point.
Seen above. And here's a great video I found of Ruysch's work that goes into greater detail over "Fruit and Insects":
If you'd like to nerd out over your favorite female painter or other kind of artist, drop us an email.