This Just In: Alan Rickman Has Died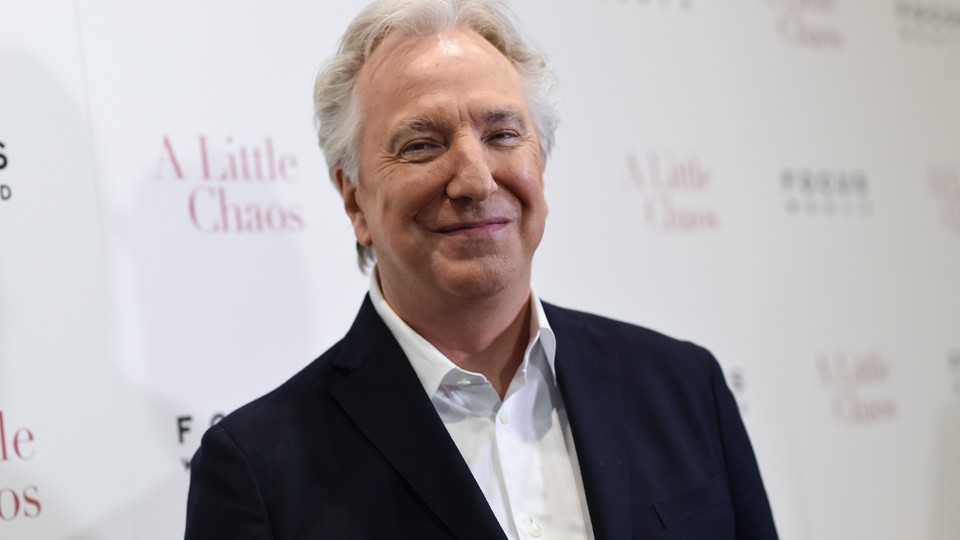 Editor's Note:
This article previously appeared in a different format as part of The Atlantic's Notes section, retired in 2021.
We're following this story:
Update: More here. Appreciations from David here, Megan here, and Christopher here.  From a reader still reeling from David Bowie's death:
Oh dear. I didn't know Rickman had cancer either. Bad week for outstanding Brits.
And both were 69. Another reader:
This is just ridiculous, Alan Rickman too?!?!  Another consummate artist gone. Rickman was real workman actor who had the training and pedigree to morph into any role. He had such a golden voice and vibrant technician.
And another:
Loved him. Another case of mean character, nice actor. Perfect for playing villains but a wonderful human being.
Another adds, "It was high-rise robbery that Rickman never got an Oscar nod for Hans Gruber."
This reader looks to his comedic talents:
Though usually as a dramatic actor, his humour was obvious in several of his roles. His role in Galaxy Quest will always be my favorite. Humour, more often than drama, helps us through life. Thank you, Alan Rickman, for your contributions and work. "Dr. Lazarus," I shall miss you.