Jamie Foxx Gives Quentin Tarantino the Side-Eye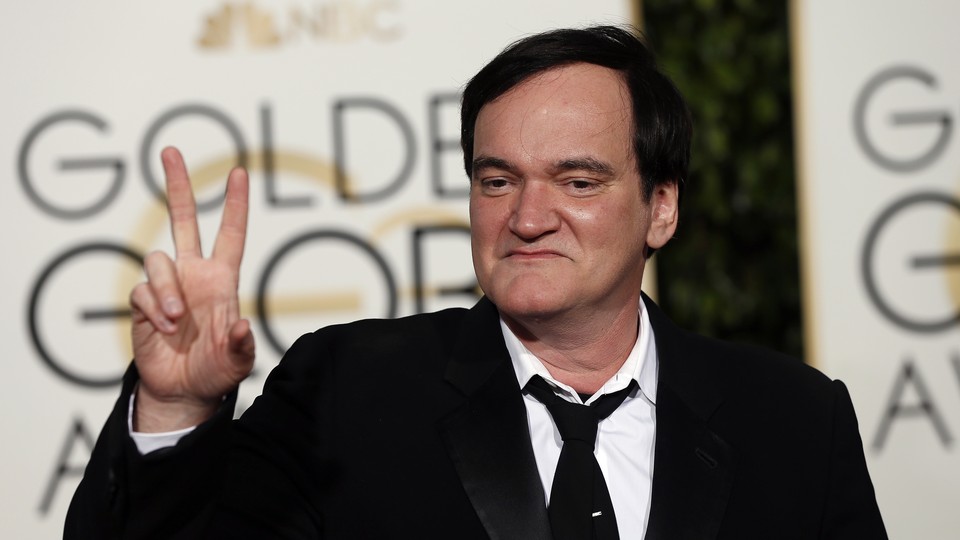 Editor's Note:
This article previously appeared in a different format as part of The Atlantic's Notes section, retired in 2021.
Remember when Steve Harvey got the winner of Miss World wrong a few weeks back? Jamie Foxx did! He did a whole little comedy bit for his Best Original Score presentation announcing Straight Outta Compton as the winner (it wasn't even nominated). But Foxx's clunker was quickly upstaged by the rambling Quentin Tarantino, accepting for The Hateful Eight's composer Ennio Morricone.
Aside from calling the world of film composers a "ghetto," Tarantino also went on about how Morricone has never won a competitive award (he's won several) before finally heeding the teleprompter's advice to "wrap it up." When Foxx returned to the stage, he needed to say one word, "Ghetto," with a confused shake of the head, to pop Tarantino's balloon. Which was funnier than the whole Steve Harvey routine.