RIP David Canary, My Soap-Opera Namesake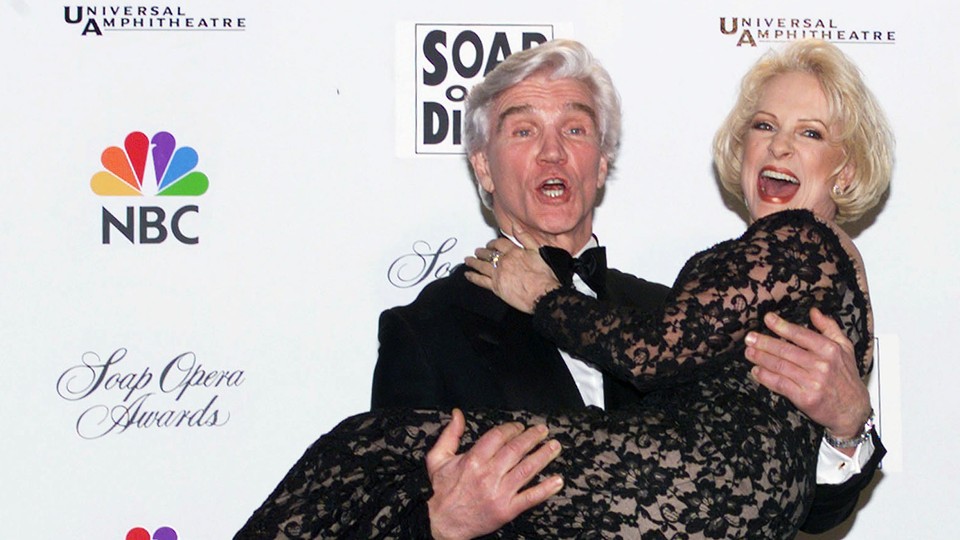 Editor's Note:
This article previously appeared in a different format as part of The Atlantic's Notes section, retired in 2021.
I've never watched an episode of All My Children, the ABC soap opera whose historic 41-year run ended in 2011, but I could tell you all about it.
The show was cheap evil in an era of daytime good and, at one point, was one of the most widely watched shows on television. I can vouch for its popularity and cultural imprint because I (coincidentally) share my name with one of its lead characters, Adam Chandler, who for decades was the manipulative and powerful patriarch of the Chandler clan in the fictional town of Pine Valley, Pennsylvania. On Tuesday, it was reported that David Canary, the actor who played Chandler on the show for 28 years, passed away at 77.
As Adam Chandler, Canary hatched endless machinations and razed the defenses of countless women. And, over the years, I met fan after fan of the show in encounters that I could never quite anticipate. At a party or buying groceries or going through a TSA checkpoint, a conversation about Adam Chandler always started with a guilty titter. Did you know...that you have the same name…?
Of course I did. And so, I would be empaneled in a master course on Adam Chandler, the profligate cheater, schemer, murderer, and maker of bastards. I also learned he had nine kids (four of whom met untimely deaths) and at least eight marriages and that he had once faked a heart attack to win a woman's heart. I also know he shot his twin brother Stuart (also played by Canary), who was presumed dead, but was ultimately saved by an experimental medical treatment.
Soap-opera nuts are a diverse lot and, as the show slowly receded from the public consciousness after it went off the air, my All My Children-related encounters slowly dwindled. A funny thing happened though. I started to miss them; those chance run-ins with enthusiastic and often kooky confessions of fandom all brought about by a love of story and, apparently, a love of David Canary. As it turns out, I'll miss him as well.