Fim do Caminho for The World's Greatest Song
Editor's Note:
This article previously appeared in a different format as part of The Atlantic's Notes section, retired in 2021.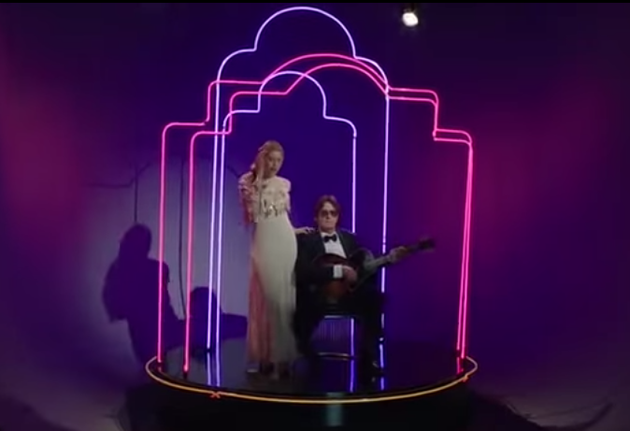 There's nothing quite like travel, events, the flu/pellagra, and learning you're the object of an IRS identity-theft case to keep a guy out of the blogging business. (Nomenclature point: back in the Golden Age of the Blog a few years ago, I avoided using the term blog, prissily referring instead to "my web site" etc. In retrospect, blogging looks like some ideal lost form, akin to essays from the Addison and Steele era. It's like John Boehner's transformation, as he has left the Speakership, from one more party warrior to the modern James Madison.)
The bright side of the IRS screwup is that it might provide fodder for an update of this piece on my wife's Gmail hack. And the bright side of the passing time is that I now have a huge selection of suggested new versions of the World's Greatest Song, the bossa nova classic Águas de Março, previously discussed here, here, and here.
In this installment, I'll provide links and videos for the (plausible) nominated versions that come in. Then by tomorrow evening, I will announce the official results of the Best Five Versions ever, as decided by me.
We can't go wrong by starting with Cassandra Wilson, whose version many readers say they like best.
The more of these I've listened to, the more strongly I lean toward those not in English. But of English versions, this is a good one.
***
You want language diversity? Why not a Slovenian rendering. Here is one by Zvezdana Novakovič and a male singer I am guessing is Primož Vitez.
Emerging common theme: the original Portuguese, the French (via Stacey Kent), and now the Slovenian versions of the song share a very un-English and very alluring abundance of purring-heavy fricative tones.
***
You want more language diversity? How about a Portuguese-language version, sung by an originally Japanese group working out of New York. I give you Cibo Matto, and … hear for yourself.
***
Back to English. Here is American singer Paula West.
***
A part English, part Portuguese version, by Anya Marina, also from the U.S.
***
John Pizzarelli. I'm a long-time fan of his. In a separate "best version of Route 66" contest I would make a case for the one by Pizzarelli. Here he is with Jobim.
***
Art Garfunkel! A slide show goes with this, which I originally thought was hokey but which grew on me.
***
Charlie Sheen!!! I'll just let you figure this out.
I am betting that the female role here is being lip-synched by Katheryn Winnick from a genuine Portuguese speaker, whereas Charlie seems to be going on his own. Winning!
***
I can go no further. Stay tuned for winners tomorrow night.
UPDATE  I can go further! Thanks to Michael McGough for the reminder that I forget to include this duet by Stacey Kent and Suzanne Vega. Stacey Kent has been in previous installments and (spoiler alert!) you will see references to her again. But here they are together.
***
Also forgot to include this one by Yo-Yo Ma, apparently from a concert in Taiwan, with singer Rosa Passos. See what you think.
Yo-Yo Ma is obviously one of the world's great musical figures, but to my taste this doesn't display him or the song to maximum effect. Still, let's wait for the official results tomorrow!