Jackie Collins Dies at 77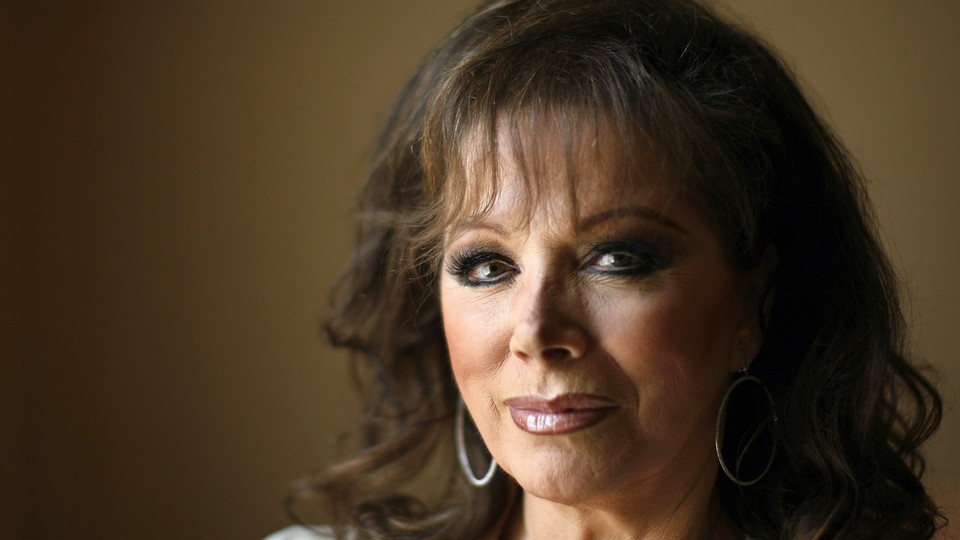 Editor's Note:
This article previously appeared in a different format as part of The Atlantic's Notes section, retired in 2021.
Jackie Collins, a bestselling author whose novels on the glitz and glamor of Hollywood sold over 500 million copies worldwide, died Saturday at age 77.
Collins wrote 31 books throughout her career, all of which appeared on The New York Times Bestseller List, according to Entertainment Weekly. Eight of her novels featured Lucky Santangelo, a gangster's-daughter-turned-heroine and her most famous character.
The sexually charged themes of her novels occasionally resulted in bans in some countries. Lurid real-life tabloid tales often provided the fodder for her own writing. "I'm interested in the freaky stories where strange things happen, so a celebrity wouldn't necessarily make me click on a story," Collins told The Wire last year. "It just has to be interesting and bizarre, because then it will fit into my writing."
Collins was born in London on the eve of World War II and came of age in the culturally turbulent postwar years. As an adult, she frequently lived in and around Hollywood, which became a common setting for her works. Her sister Joan became an acclaimed actress, later starring in two films based on her Jackie's books.
Despite the fame and success her novels brought her, Collins did not lose the detachment of one who remembers life before celebrity. "I was recently awarded an [Order of the British Empire] by the Queen of England," she told The Hollywood Reporter in July, "and when I met the Queen, I shook her hand and she pinned the thing on me, and she said, 'Oh, Ms. Collins, I understand you've written tons of books,' and I go, 'Yeah, not bad for a school dropout.'"