Editor's Note:
This article previously appeared in a different format as part of The Atlantic's Notes section, retired in 2021.
The next project from the famed Japanese director Hayao Miyazaki isn't a film—it's a nature sanctuary for children. Miyazaki, the visionary behind Howl's Moving Castle, Spirited Away, Princess Mononoke, and other animated films, announced that he will invest 300 million yen (about $2.5 million) to create a nature park called "The Forest Where the Wind Returns." And given the visual attention he pays to the environment within his films, as well as their themes of conservationism both overt and subtle, the park seems like a perfect way to show children the majesty of nature IRL.
Here's an early glimpse: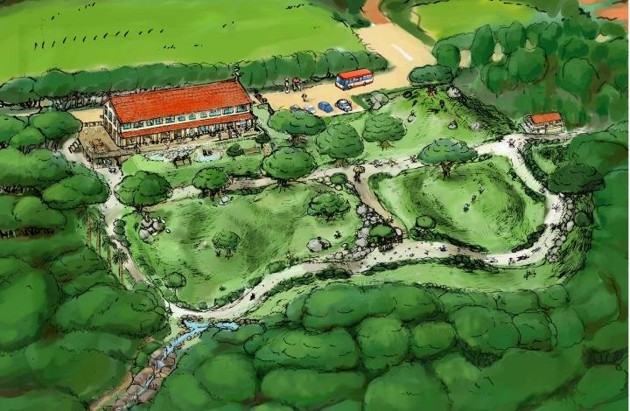 The park's 10,000 square meters will be located in the Zendo Forest Park on Kume Island in Okinawa, Japan. Think of it as the anti-Disneyland: In contrast to the American animation company's carefully branded theme park, Miyazaki aims to turn the landscape into a serene natural playground, using trees and boulders rather than swing sets and trampolines in order to encourage kids to explore the natural world.
The park will also include a library and sleeping quarters for about 30 people. Construction efforts, undertaken using local labor and resources, will begin in spring of 2016. The park should be open two years later.