The Emmys Speech of the Night
Editor's Note:
This article previously appeared in a different format as part of The Atlantic's Notes section, retired in 2021.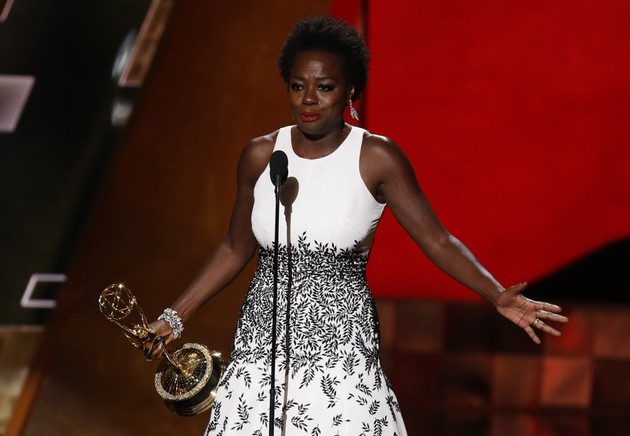 In my mind, I see a line. And over that line, I see green fields and lovely flowers and beautiful white women with their arms stretched out to me over that line, but I can't seem to get there no-how. I can't seem to get over that line.
That's Viola Davis using Harriet Tubman's words while accepting the Outstanding Lead Actress in a Drama trophy at tonight's Emmys. The award, for How to Get Away With Murder, made her the first black winner in the category ever. Before shouting out other black actresses including Taraji P. Henson, Gabrielle Union, and Kerry Washington, she said, "The only thing that separates women of color from anyone else is opportunity. You cannot win an Emmy for roles that are simply not there."
The critical conversation about the Emmys for 2015 had largely centered around issues of diversity and representation, as David Sims outlined for The Atlantic when nominations were announced. "Congratulations Hollywood, you did it—racism is over," host Andy Samberg joked earlier in the night. "Don't fact check that."