The View Staffs Up for Its New Season With Rosie Perez and Nicolle Wallace
The Oscar-nominated actress and former Republican communications chief will join Rosie O'Donnell and Whoopi Goldberg this fall.
This article is from the archive of our partner
.
Venerable old ABC daytime gab-fest The View has finally finished re-tooling for its upcoming season, adding actress Rosie Perez and former Republican Party operative Nicolle Wallace to a panel that will feature mainstay Whoopi Goldberg and the returning Rosie O'Donnell, whose firestartin' work on the 2006-2007 cycle can never be forgotten.
After the retirement of Barbara Walters and the departure of Sherri Shepherd last year, The View has been in desperate need of re-invention, and ABC is clearly going in for fiery, headline-grabbing debate with the panel it's assembled. Last year's experiment of replacing Elisabeth Hasselbeck (whose on-screen clashes with O'Donnell once defined the series) with Jenny McCarthy failed to the move the needle in any significant way, and McCarthy was either fired or decided to leave, depending on what reports you read—she told Access Hollywood that the decision was mutual, and that the show was clearly looking to return to a more "conflict and debate"-centric show.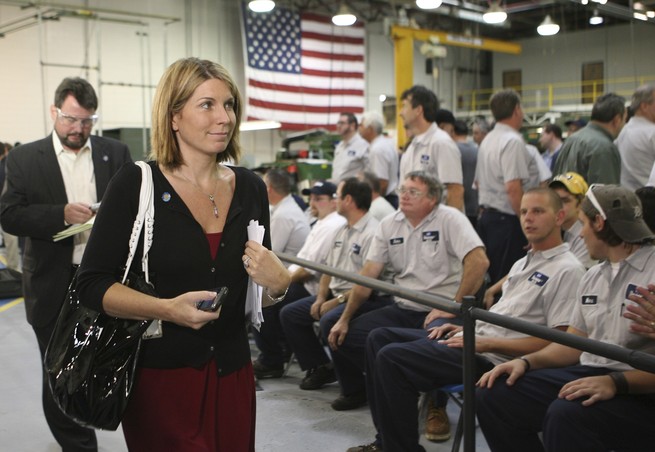 With Goldberg, O'Donnell, Perez and Wallace, the debate should fly more easily. Wallace was a longtime PR bigshot in the GOP, working as communications director for the 2004 George W. Bush presidential campaign and a senior advisor to the 2008 McCain-Palin campaign. She's perhaps best-known for being played by Sarah Paulson in Game Change and endorsing the accuracy of that insider portrayal of that race, which depicts her initially trying to help and eventually clashing with Palin.
Perez is an Oscar-nominated actress (for her wonderful performance in Peter Weir's Fearless) who has been turning in memorable work since her debut in Spike Lee's masterpiece Do the Right Thing. She's an obvious and smart hire for The View—just watch any of her talk show appearances. She's verbose, she's funny, she's opinionated on a whole range of topics, and she has a fascinating life story that's informed so much of her career. When people tune in to this season of The View, they'll probably be primarily looking to see if Rosie O'Donnell can still generate the kind of heat she did on her last go-round, but ABC has stocked a pretty fun shelf of panelists around her to help things along.
This article is from the archive of our partner The Wire.