The Annlympics: Power-Ranking the Casts of All Three 'Annie' Adaptations Against Each Other
Who earns gold, silver, and bronze medals when you compare the three casts of Annie against each other? It's all in honor of the 1999 TV movie's anniversary.
This article is from the archive of our partner
.
It's TV Anniversary Week at The Wire, and we're taking a special look at the inordinately prestigious crop of shows celebrating milestone anniversaries this fall. Today, we're looking at Disney's Annie, which premiered on ABC November 7, 1999.
How many movie versions of Annie have there been? Is your answer two, including this December's version? Wrong. So wrong. Because you're forgetting the magic and wonder that is the 1999 TV movie version, celebrating its 15th anniversary this fall.
What stands out about this version? Put frankly: the cast! At the time, seeing Audra McDonald, Kathy Bates, Alan Cumming, Kristin Chenoweth, and Victor Garber all in the same film would have been for theater nerds and drama queens only. Nowadays, when we can all have feelings together about McDonald winning her sixth Tony, it's clear this kind of theater cred-infused cast can work. But how does it stack up to the original 1982 film cast? Or this year's updated version cast? That's what we're here to figure out – it's the Annlympics!
Unlike our traditional forms of Power Rankings, we're not comparing the casts in fame level then and now. Nor are we talking about their performances in the films – we don't know how the 2014 cast will do yet, after all. This is based on a mixture of career, reputation, talent, and fitness for the role. It is also wholly based on personal opinion, so please feel free to disagree wildly, Dorian Missick stans.
Annie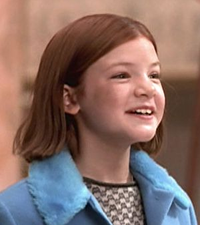 BRONZE: Alicia Morton (1999). Sorry, Alicia, but you're not an Oscar nominee and not the original Annie, so you're relegated to third here. But you're awfully cute!
SILVER: Quvenzhané Wallis (2014). It remains to be seen if Lady Q will be able to sing – early trailers and looks haven't been the most promising. But she's headed into this thing with an Oscar nomination for a fantastic film (Beasts of the Southern Wild). She's earned her silver.
GOLD: Aileen Quinn (1982). Giving someone the win simply because they were the original is a bit lazy – it equates longevity with quality, and that's often not the case. But Quinn is iconic in this role. When you think of Annie, you think of her. And that earns her the top spot here.
Daddy Warbucks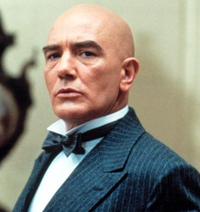 BRONZE: ​Jamie Foxx (2014). Foxx's character is actually called "William Stacks" in the update. He is in third place because he cursed us with "Blame It (On The Alcohol)."
SILVER: Albert Finney (1982). Finney is a five-time Oscar nominee who has endured as a performer throughout the years. Whether it was Erin Brockovich, Under the Volcano, or even Annie itself, you loved him in something. You may not even have realized it.
GOLD: Victor Garber (1999). Victor Garber is a goddamn national treasure, and we need to take time to appreciate him at every chance we get. He's wondrous in this role – possibly the Victor Garber-iest role of his career, all stoic and hard-hearted at first before showing us his true colors just underneath. We don't need anyone but him as our Warbucks.
Grace Farrell
BRONZE: Ann Reinking (1982). Reinking has been nominated for Tonys for acting and directing, and even won one for choreography. She is a sensational dancer and performer, and it's just about killing me to put her at third. Reinking is also the lead performer in the 1982-exclusive song "We Got Annie." It is sensational, and she's a delight in it. Why is the Grace Farrell category so stacked?
SILVER: Rose Byrne (2014). A reminder that this is purely a personal opinion-driven list, and I understand that Byrne seems like an easy bronze pick. But she's on a hot streak, from her film-stealing performance in Bridesmaids to being Neighbors' secret weapon. Plus, she was stellar for five seasons on Damages, going toe-to-toe with Glenn Close and holding her ground. It remains to be seen how she'll do in a musical, but we're there for her.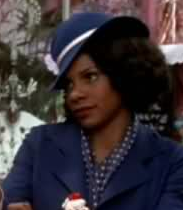 GOLD: Audra McDonald (1999). Audra McDonald is a goddess among lesser beings. She's won a record-setting six Tonys – one for each acting category she could possibly be entered in – and remains flawless far outside the bounds of the theater world. It also helps that she's phenomenal in Annie, with a wardrobe that would make even the nastiest Miss Hannigans positively green with envy. But McDonald would be the first to emphatically praise her fellow nominees – this one's a heartwrencher.
Rooster Hannigan
BRONZE: Dorian Missick (2014). Who?
SILVER: Alan Cumming (1999). For a while there, we forgot that Alan Cumming is an incredible song-and-dance man in addition to being a stellar actor. Then The Good Wife and the Cabaret revivals came along to remind us. We won't forget again.
GOLD: Tim Curry (1982). He could have just played this role, Dr. Frank N. Furter in The Rocky Horror Picture Show, and Wadsworth in Clue, and he would have been worthy of the top spot. Luckily, he's done far, far more. Find me a thesaurus so I can figure out new ways of saying "treasure," because holy crap, these casts!
Lilly St. Regis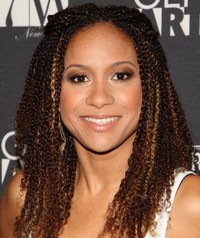 BRONZE: Tracie Thoms (2014). I should mention that Thoms and ... oh, the other one, Missick was his name? Anyway, these two aren't necessarily playing Rooster and Lilly exactly. More like characters inspired by them. They may now enjoy their bronze medals. (Loved you in The Devil Wears Prada, Tracie!)
SILVER: Kristin Chenoweth (1999). It's easy to forget that Chenoweth existed pre-Wicked, simply because it's become such an iconic role for her. But she makes a strong second-place Lilly St. Regis, picking up the glorious ditz from where our gold medalist left off.
GOLD: Bernadette Peters (1982). It's Bernadette Motherf*cking Peters, as writer Rachel Shukert once famously referred to her. Here, listen to this version of "Easy Street" and understand exactly how easily we made this choice.
Miss Hannigan
BRONZE: Cameron Diaz (2014). I mean, did you see that first trailer? Keep going in these weird directions, Cameron. You'll hit something right soon enough. We hope.
SILVER: Kathy Bates (1999). Bates is the absolute star of the 1999 TV movie, but she's supported by an incredible cast. She'd make a worthy gold medalist here. But it wasn't really close.
GOLD: Carol Burnett (1982). Everything we said about the first incarnation of Annie not necessarily being the best, but Quinn just happened to be the best? Ditto here, but even moreso. Not only that, but Burnett remains a living legend. This is perhaps the easiest call on this list. Burnett is pure gold in everything.
---
FINAL MEDAL COUNT:
1982: 4 gold, 1 silver, 1 bronze
1999: 2 gold, 3 silver, 1 bronze
2014: 0 gold, 2 silver, 4 bronze
Good luck this December, new Annie cast! You've got some big shoes to fill.
This article is from the archive of our partner The Wire.