Fall TV Preview: Thursday Night's Alright for Shonda Rhimesing
With Scandal, Grey's Anatomy, and the new How to Get Away with Murder, TV's most prolific producer owns the night.
This article is from the archive of our partner
.
Thursdays on ABC have become Shonda Rimes' domain, with her produced shows taking up all three timeslots on the network. If you want something that's not written with complex characters and lots of passionate monologues, you're going to have to go elsewhere. (Also, you're crazy.) Luckily, the networks have a few new offerings for you, plus some old favorites.
8 p.m. - 9 p.m.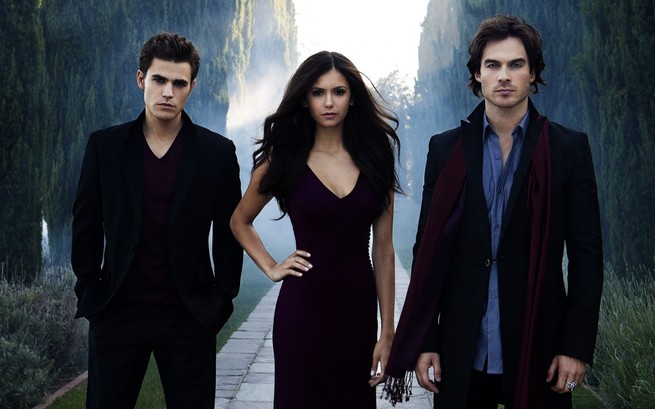 The Vampire Diaries: Long after Twilight and True Blood went out of vogue, one of the CW's most popular series has stood tall. The Vampire Diaries has remained a campy, vampy pleasure throughout its first five seasons, and it remains strong headed into its sixth. That said, star Ian Somerhalder has said this might be the final season, so enjoy your vampires while you can. [Premieres Oct. 2 on The CW]
Also on in this timeslot: Grey's Anatomy is no longer the belle of the Shondaland ball, but it chugs right along into its 11th season. Bones remains one of TV's greatest comfort foods over on FOX – unchallenging but totally pleasant. Speaking of "unchallenging," TV's biggest comedy The Big Bang Theory and TV's biggest waste of Margo Martindale The Millers are on over at CBS, so go do that, if you'd like.
9 p.m. - 10 p.m.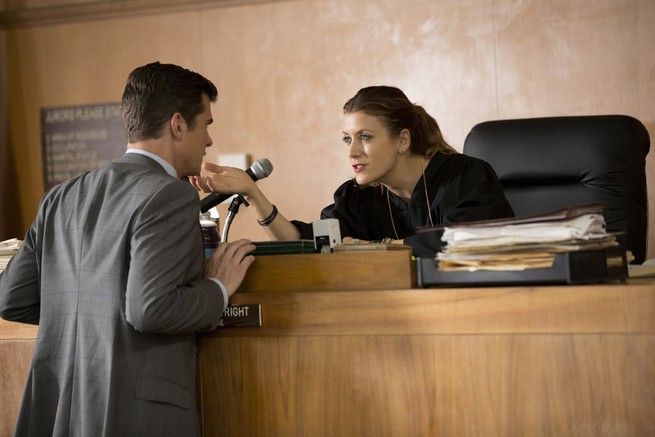 Bad Judge (NEW): The premise is hackneyed, the writing is so on-the-nose it's practically cringeworthy. The temptation to make a "Bad Judge more like TERRIBLE Judge" joke is strong – and said joke wouldn't be wrong. But Kate Walsh is good in this, making even the worst lines sound bearable. Her performance isn't great, mostly because the material is so poor, but she's bringing all the right notes to it. If the show could get out of her way, she could get to something worth talking about. [Premieres Oct. 2 on NBC]
Gracepoint (NEW): This adaptation of popular British murder mystery Broadchurch has quite the pedigree. Not only is the original series quite acclaimed, but the cast includes Broadchurch and Doctor Who star David Tennant as a brutish, rude cop, and Breaking Bad's Anna Gunn as his bulldozed partner. The series also wastes features greats like Nick Nolte, Michael Peña, and Jacki Weaver. It's quite miserable, though – lots of overwrought emotion in just the first episode, and lots of misandry. A reporter is prevented from covering the story because – and a character actually says this – the dead child at the center of the story is the "wrong gender, wrong age." Gunn deserves better than this. (Premieres Oct. 2 on FOX)
The McCarthys (NEW): Take Grounded for Life, that old Fox/WB sitcom from the That '70s Show team about a big Irish family on Staten Island. Move them to Boston, give them as many stereotypical Bostonite traits as you can cram in. Add one gay son, one Laurie Metcalf, and lots of plugs for CBS companion The Good Wife. There, now you have The McCarthys. Metcalf and the gay son in question, Tyler Ritter, are stellar, but the rest of the cast is unmemorable. The script has decent laugh lines, but it's rough around the edges (and feels as slightly uncomfortable with its gay lead as the family does). This one's a work in progress, and not quite worth the watch just yet. [Premieres Oct. 30 on CBS]
A to Z (NEW): This romantic comedy has exactly two things going for it: stars Ben Feldman and Cristin Milioti. Everything else in the pilot was a formulaic mess. Side characters are drawn as broad stereotypes. There's a clunky, stilted narration that weirdly insists on calling this a "television program" instead of a show (save narrator Katey Sagal!). And yet somehow, the chemistry between the leads makes this sitcom immensely watchable. It needs to fix everything else – and fast – but it could surprise. [Premieres Oct. 2 on NBC]
Scandal: After a dark, complicated, Kerry Washington pregnancy-hiding third season, the insanely popular ABC hit is going back to basics a bit in its fourth, bringing the focus back to its core cast. That cast is one thinner now, with Columbus Short's Harrison killed off, but at least one will be benefitting from a little more spotlight: original cast member and fan favorite Abby Whelan (Darby Stanchfield). [Premieres Sept. 25 on ABC]
Reign: Are you watching this soapy, fictionalized version of Mary, Queen of Scots' story? You should be! Things are about to get crazy. Historical spoiler for the end of season one: King Henry II is dead! This gives way for a lot of political machinations on the show – who will rule? Will it be Mary's husband, King Francis II? Or will one of the other "opponents for the throne and FOR HER HEART," as Reign Watcher/fellow The Wire entertainment writer Shirley Li put it, inherit the throne instead? [Premieres Oct. 2 on The CW]
Also on in this timeslot: If you haven't made up your mind if you want to watch Two and a Half Men or not, CBS isn't likely to change your mind as it heads into its final season.
10 p.m. - 11 p.m.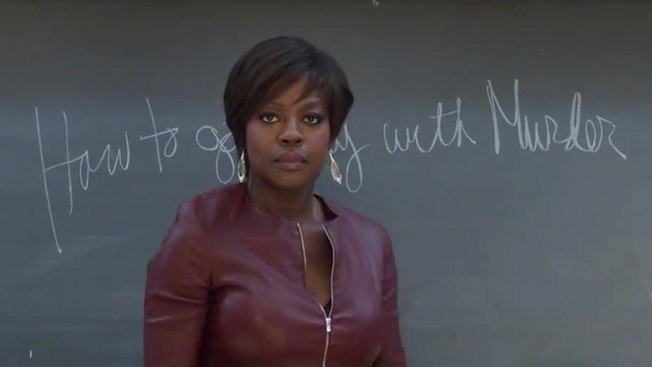 How to Get Away with Murder (NEW): The Viola Davis-headed cast is a little green beyond its lead, and right now it reminds us more of season one unformed Scandal than season two sharp Scandal. But Davis is bringing her remarkable talents to this, and the cast has promise. Hopefully they'll take lessons from the master and flesh out their characters. One feature that has to go: the frequent flash-forwards to months later. It's not a great plot device (though shows like Damages have done it better), and it keeps the focus too tightly on the rest of the cast. The more we see of Davis, the better. [Premieres Sept. 25 on ABC]
Parenthood: It's the final season for TV's warmest dramedy, and producer Jason Katims is the man with a plan. "I wanted to do something that starts at the beginning of the season so the audience tracks us through the entire year," Katims said of the season's arc, which will affect the entire Braverman family. What could that story be? Will it be Amber's pregnancy, as revealed in the show's Emmys teaser? Or will it be something else entirely? We can't wait to find out. [Premieres Sept. 25 on NBC]
Elementary: Sherlock Holmes and Joan Watson are back for more crime-solving, but it may take a bit for them to return to the status quo. At the end of the previous season, Sherlock (Johnny Lee Miller) went to work with MI6 in the UK. When he returns to New York a year later in the third season, will Watson be waiting for him? Judging by their literary inspirations, we have a feeling these two will wind up on the same side soon enough. [Premieres Oct. 30 on CBS]
This article is from the archive of our partner The Wire.