Fall TV Preview: Everyone Saves America on Monday Nights
Gotham sees crime, the U.S. sees cyber attacks and terrorists, and Jane the Virgin sees an unexpected pregnancy.
This article is from the archive of our partner
.
Nowhere is safe on the new shows of Monday night: Gotham City is festering in crime. Washington, D.C., is hunting Katherine Heigl. America's corrupt computer network could bring down every plane in the sky.
Luckily for you, conflict means content for your DVR. Here, a rundown of the shows heading your way on Mondays.
8 p.m. - 9 p.m.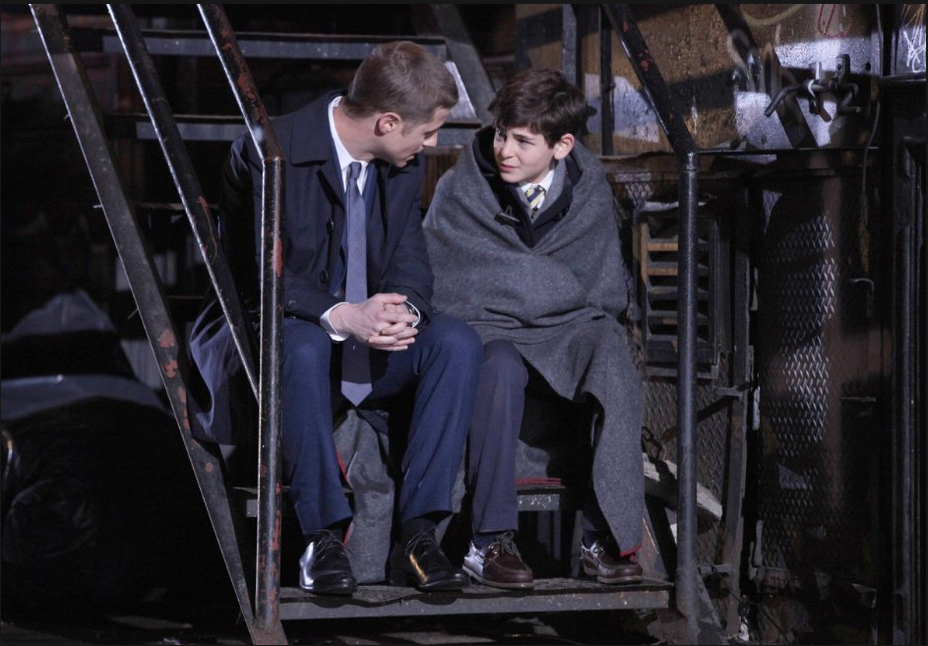 Gotham (NEW): How do you take a well-worn comic book (reminder: Batman turned a ripe old age of 75 this summer) and make it feel fresh to TV audiences? You do what Gotham does solidly in its pilot: Take the deep mythology, add a thick layer of noir tones, and wrap the whole package in a harsh police drama. Sure, it uses some less-than-subtle imagery (young Catwoman stops to stroke a cat, because of course) and some scenes feel heavyhanded, but the show boasts a strong cast: Ben McKenzie's Jim Gordon is magnetic, Donal Logue's Harvey Bullock is aptly gruff, and Jada Pinkett Smith's excellent original villain Fish Mooney expertly walks the fine line between gritty and campy. [Premieres 9/22 on FOX]
The Big Bang Theory/2 Broke Girls: The gang returns for an eighth season of nerd jokes punctuated with the Chuck Lorre Laugh Track Machine. Well, not the whole gang — the juggernaut sitcom picks up after Sheldon (Jim Parsons) leaves Pasadena on a soul searching journey, and his friends, including the recently engaged Leonard (Johnny Galecki) and Penny (Kaley Cuoco-Sweeting), must deal with his departure. Later this fall, Kat Dennings and Beth Behrs return as the still-broke still-girls Max and Caroline, who may have found a new business venture involving — what else? — cupcakes. [Big Bang Theory premieres 9/22 on CBS; 2 Broke Girls replaces it 10/27]
Mom: Yes, this is the show that just won Allison Janney yet another Emmy. But we'll admit: The comedy about a dysfunctional family — Janney plays Anna Faris' titular mom, and Faris in turn plays single mom Christy — is charming. Let the passive-aggressive rapid-fire dialogue continue! [Premieres 9/29 at 8:30 p.m. on CBS]
Also on in this timeslot: People sing on Dancing With the Stars (9/15, ABC), while others dance on The Voice (9/22, NBC). ... Wait, swap those two. Meanwhile, attractive vampires return to duke it out on The Originals (10/6, The CW).
9 p.m. - 10 p.m.
Scorpion (NEW): CBS is about a decade too late on the whole cybercrime drama side of things, so the network makes Scorpion (sorry, "</scorpion>") more about a group of emotionally distant geniuses than about said geniuses "hacking." (That's a job for fellow newbie CSI: Cyber, set for midseason.) The genius-est of the geniuses is Walter, played by an adequately stoic-slash-sensitive Elyes Gabel, who leads his fellow geniuses on a dangerous mission for Robert Patrick's non-genius federal agent Gallo during which their combined IQ of 700 helps them do genius things. Did we mention they're *geniuses*? Oh, Katharine McPhee is there as well, as the mother of a boy genius who immediately — and predictably — bonds with Walter. Hey, why is this show called Scorpion again? [Premieres 9/22 on CBS]
Jane the Virgin (NEW): Based on a Venezuelan telenovela, this dramedy about a do-gooder teenage girl who becomes pregnant after an accidental artificial insemination (she has the worst doctor ever, basically) doesn't sound too appealing at first. But if the reviews coming in are any indication, Jane is more sweet than simple. Though it's certainly not for everyone, if the soapy drama can smartly tackle its weighty subjects (faith, family, and yes, the pregnancy) and give rising star Gina Rodriguez quality material, it may just find an audience. [Premieres 10/13 on The CW]
Sleepy Hollow: Ichabod Crane (Tom Mison) continues to fight and smolder his way past mythical foes alongside Abbie Mills (Nicole Beharie) in this supernatural police drama that carved out a following last year. The show enters its second season with most of its cast stuck in different places: Ichabod is trapped in a coffin, Abbie is trapped in purgatory, and Katrina (Katie Winter) is trapped by the Headless Horseman. Maybe if Ichabod smolders some more... (Premieres 9/22 on FOX)
Also on in this timeslot: Review our rankings of all the cycles of America's Next Top Model first, then tell us where Cycle 21, which already premiered Aug. 18 on The CW, fits in.
10 p.m. - 11 p.m.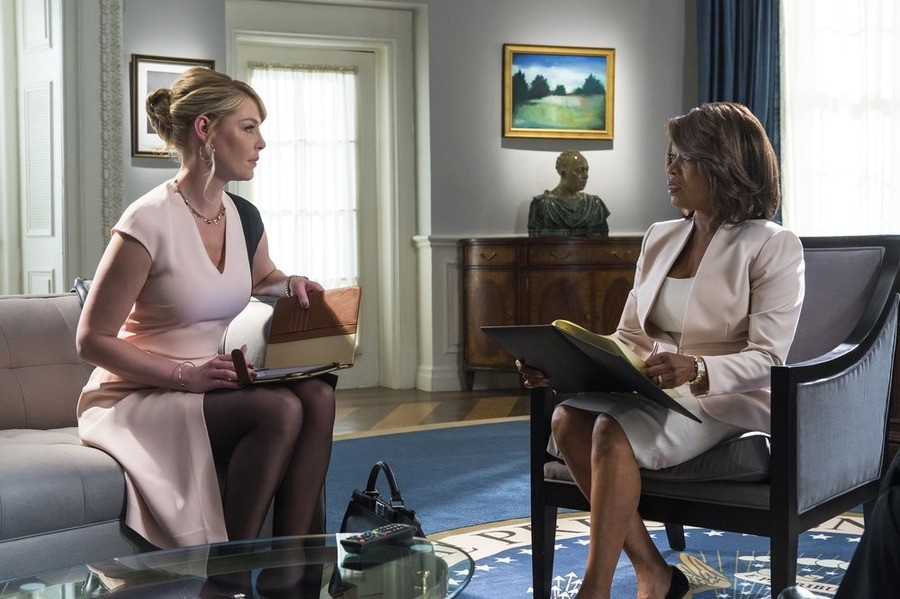 State of Affairs (NEW): Katherine Heigl's comeback show may have lost its showrunner, but it's not completely in a sorry...umm... state of affairs. (Okay, okay, we apologize.) The pilot is promising — it's fast-paced, well-cast (hi President Alfre Woodard!), and intriguing enough with its twists to keep us coming back. But as another political drama with a tangled web of soapy story lines, it may not be enough to face the tough competition in today's TV landscape. After all, Scandal, House of Cards, Homeland, and even the new Madam Secretary are all vying for viewers' attention. [Premieres 11/17 on NBC]
The Blacklist: As NBC's breakout hit last season, expect the return of James Spader and Co. to be heavily touted — and with a much bigger budget. (Just check out the recent Netflix deal.) Also expect more sparring between Megan Boone's FBI profiler Liz Keen and Spader's shadowy criminal Red — the first season ended with two prominent character deaths and a major reveal, moving their characters even closer than before as they pursue those on the Blacklist. [Premieres 9/22 on NBC]
Also on in this timeslot: Nathan Fillion's back to ham it up on Castle (9/29, ABC) — though he'll have to be found first after the events of the sixth season. Meanwhile, on NCIS: Los Angeles (9/29, CBS) more NCIS-y things happen except they happen in Los Angeles. So... yeah.
This article is from the archive of our partner The Wire.