Cecily Strong Is Out as 'Weekend Update' Anchor, and Writer/Stand-Up Michael Che Is In
Head writer Colin Jost will stay behind the 'Update' desk, and Lorne Michaels might be adding even more cast members for the 40th season.
This article is from the archive of our partner
.
New York Times reporter/keeper of all SNL gossip Bill Carter is reporting that Cecily Strong is out as anchor of 'Weekend Update' on Saturday Night Live after one year on the job; she's being replaced by Michael Che, currently best-known as a Daily Show correspondent, who was brought in as a writer on SNL last season. He'll anchor alongside head writer Colin Jost, who started his stint on 'Update' in the middle of last season to mixed reviews.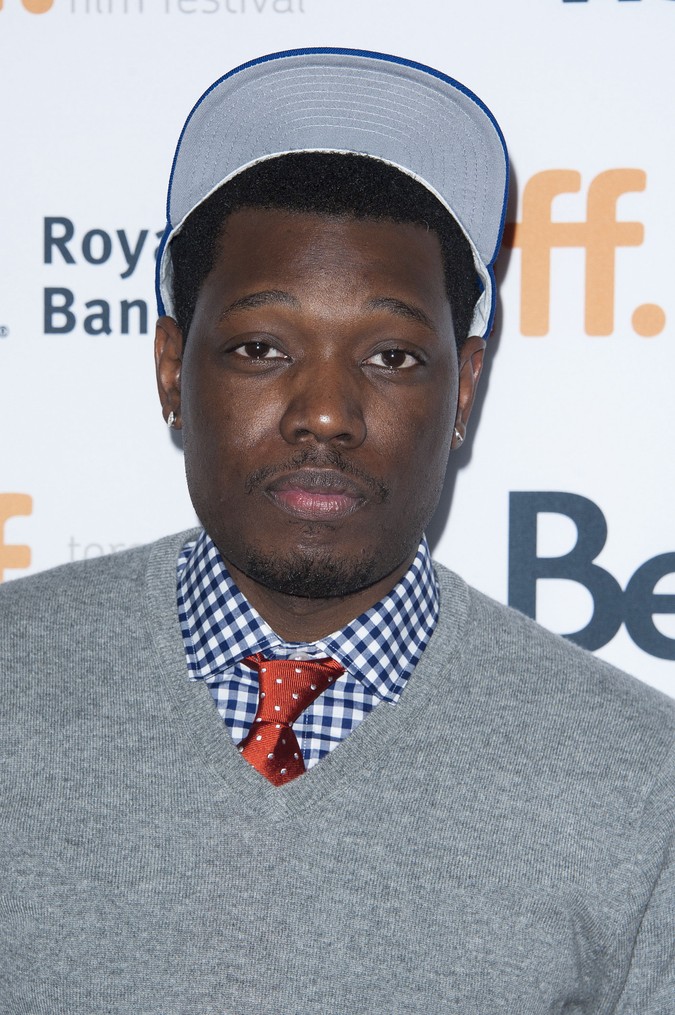 Lorne Michaels decided on the new combo after trying "a number of different combinations" over the summer, he told Carter. The move is somewhat of a surprise because Strong was seen as more established in the anchor's chair than Jost—she's a pretty popular cast member who rose quickly through the ranks to co-anchor alongside Seth Meyers before his departure. But Michaels always seemed a little nervous about the transition, bringing up the idea that Meyers could maybe continue to do 'Update' even after moving to Late Night, because the show didn't tape on Fridays.
Instead, Meyers (the departing head writer) was replaced with Jost (the new head writer), and he and Strong did eight episodes together before the season wrapped. Jost got some bad reviews for his smarm, but it's hard to honestly evaluate how he's doing behind the desk with such a short stint. Of course, Strong didn't have much longer to prove herself, but clearly Michaels decided something was off with their chemistry.
First thing about Che: he's funny. Here he is doing standup on Letterman:
That doesn't mean he'll instantly translate to being special behind the Update desk, but a shake-up might help things along. Strong and Jost always felt like echoes of Seth Meyers and Amy Poehler, but less energetic. Bringing in a writer who's a totally new face can change the dynamic—but then again, that hardly happened when Jost showed up. For years, I (and many others) bleated that SNL writer John Mulaney should be handed the Update job, but now he's got a Fox sitcom. One interesting thing: this is SNL's 40th season, and Che will be the first black Update anchor, and (aside from a brief two-episode stint by Horatio Sanz while Tina Fey was on maternity leave) the first Update anchor of color. It's also the first time Update will be hosted by two men.
"Michael is a strong writer, and he's really funny," Michaels told The Times. "It's always difficult to make changes and make 'Update' different from what's gone before." He said last season "struggled to find an identity…because what had come before had been pretty brilliant."
This means Strong can be in more sketches this season, something she apparently asked for. And since SNL has shed four actors from last year's cast, Michaels might add new blood, although one of the biggest hits on the 39th season was that things were so crowded, no one got enough of a look-in. "Mr. Michaels said that he would probably be making one or two more additions to the cast this season but that he had not yet reached a decision," Carter wrote.
This article is from the archive of our partner The Wire.