Twitter Power Couples? The New York Times Is On It
We put together the best lines from The Times' social media titans profiles. The phrase "torrential stream of sumptuous selfies" is involved.
This article is from the archive of our partner
.
The New York Times knows about synergy. Specifically, The New York Times knows about these nine couples. They are quirky, perhaps overly exposed, but impressive. After all, only when social media stars find suitable partners can their #brand truly grow. The Gray Lady thought to give these couples a greater spotlight, to grow their fiefdoms. She did so in gushing, hyperbolic prose.
In short: Twitter power couples exist. And The New York Times is on it.
Kanye West and Kim Kardashian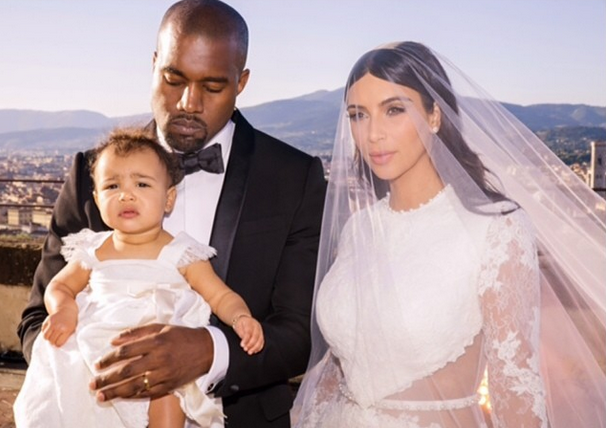 Who? "Kimye, obviously," The Times says. The Times is plugged into the pop culture scene. She knows your fun portmanteaus. She was a fan of Bennifer.
Best Lines:
"America's pop-confection answer to Prince William and Princess Kate ... this tabloid-staple duo has mined the outer limits of social media technology to present itself as a royal couple."
"Ms. Kardashian's torrential stream of sumptuous selfies shows them striding down the red carpet of the Met Ball, strolling the banks of the Seine in Alexander McQueen for Vogue and cavorting at the Paris show for Mr. West's fashion line."
John Legend and Chrissy Teigen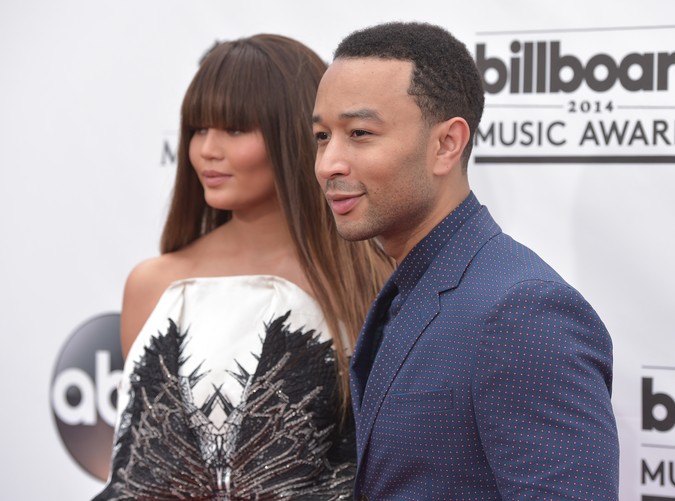 Who? He is a GRAMMY-winning singer/songwriter. She is a model and blogger.
Best Lines:
"The two have graduated from the 'arm candy' stage to achieve legit pop culture power couple status."
"Online, she carries the bulk of the life-logging duties, mining their marriage for her best material."
Lena Dunham and Jack Antonoff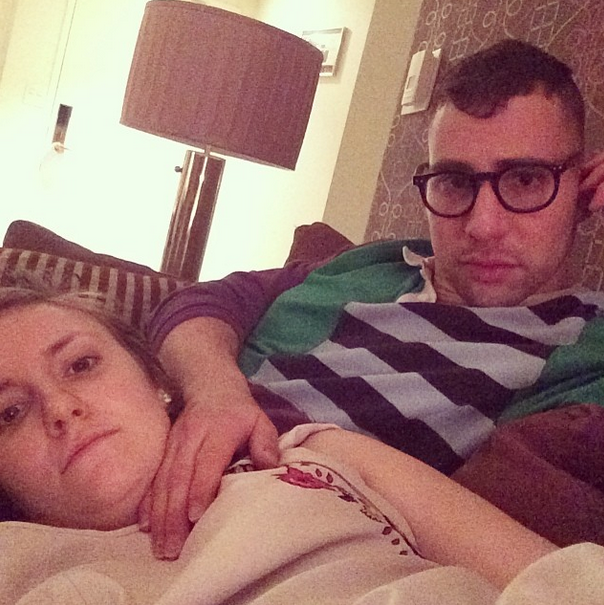 Who? She is the creator of Girls on HBO, as well as its star. He is the guitarist in the band fun. and has his own solo project, Bleachers. Together, they are very hipster, The Times thinks.
Best Lines:
"In downtown circles, self-evident shilling is as uncool as stonewash."
"The accompanying post-concert selfie, however, showed them sprawled on a sofa, looking wan and lifeless, as if suffering the late stages of cholera."
Brian and Jamie Stelter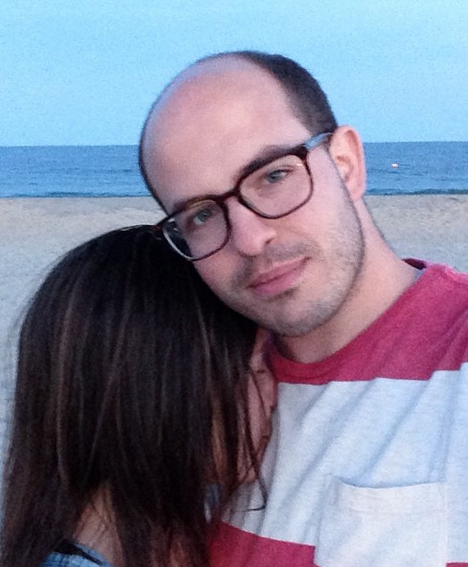 Who? He is a former New York Times reporter and current CNN personality. (The Times does not usually look kindly on those who have escaped the golden handcuffs, but she will make an exception this time.) She is a traffic reporter for NY1. Theirs is "a Twitter love affair for the ages," The Times says.
Best Lines:
"Mr. Stelter met his future bride — then Jamie Shupak — on the service (Mr. Stelter first flirted with her via direct message, he has said)."
"Indeed, the couple emblazoned its wedding invitations, and the custom skullcaps for the event, with an official wedding hashtag, #thestelters."
Carmelo and La La Anthony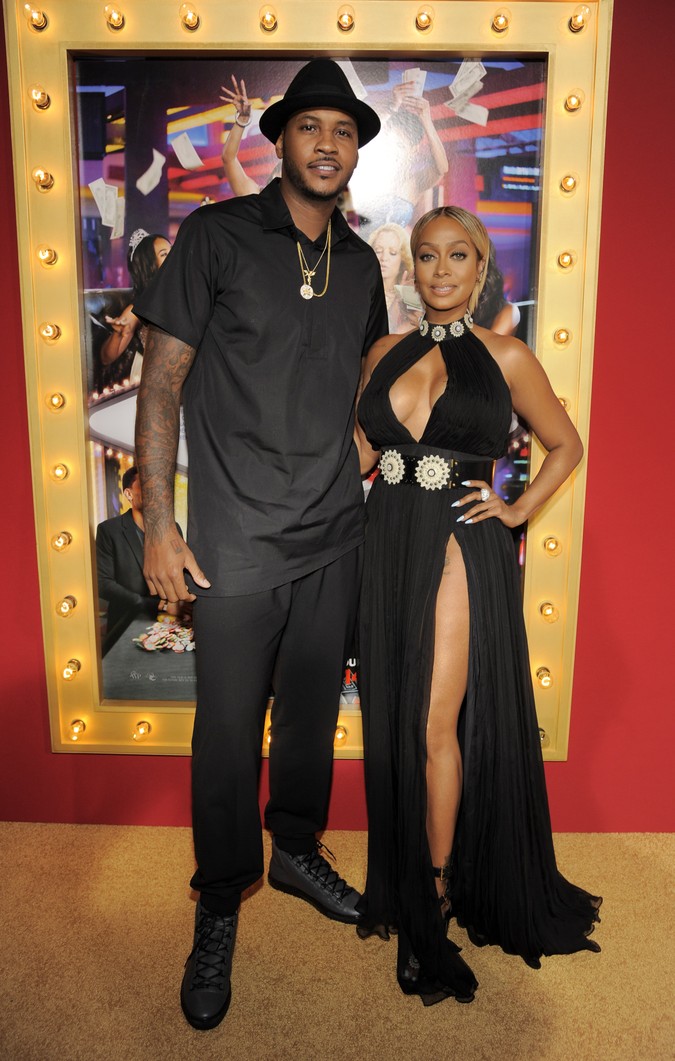 Who? New York Knicks player and previous MTV VJ. The Times would guess La La is not the basketball star, but she will not assume.
Best Lines:
"La La Anthony has proved an invaluable partner to her husband during his tumultuous New York tenure, using social media to serve as his de facto publicist and bodyguard."
"Their Instagrams and Facebook posts from the front row and the Met Ball, meanwhile, underscored that they have transcended the jock orbit to become latter-day fashionistas and socialites in the city."
Brad Goreski and Gary Janetti
Who? Goreski is a stylist and a reality star with his own show after being dragged around by Rachel Zoe for several years. Janetti is a television producer currently working on Family Guy.
Best Line:
"It's not exactly A Star Is Born, but the social media interchange between this TV royalty couple reflects the rapid ascent of Mr. Goreski."
ShayCarl and Colette Butler
Who? They call themselves the Shaytards, which sounds offensive to The New York Times, but she does not judge. They are YouTube stars, and, The Times notes, "living proof that maybe all it takes is social media to be deemed a power couple." Which may be shade on The Times' part.
Best Line:
"They endlessly promote their videos ("Tragic Bike Wreck," "Baby Boy Getting Teeth!"), which make 7th Heaven reruns look edgy, on multiple YouTube channels,"
Chris Hughes and Sean Eldridge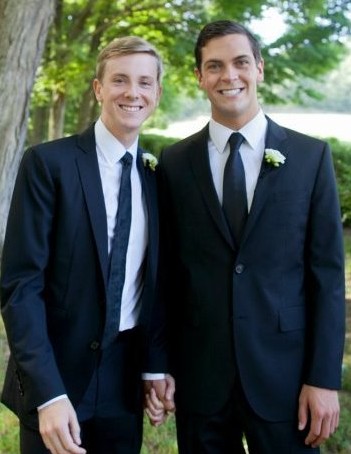 Who? Hughes is one of the founders of Facebook and the current editor in chief and publisher of The New Republic. Eldridge is running for Congress in New York.
Best Lines:
"As a couple, they tweet and retweet each other continuously, but only in the most earnest tones and only in service, it seems, of the cause of the moment."
"Mr. Eldridge, meanwhile, was an enthusiastic champion for Jumo, Mr. Hughes's short-lived social network for social engagement."
Bill and Melinda Gates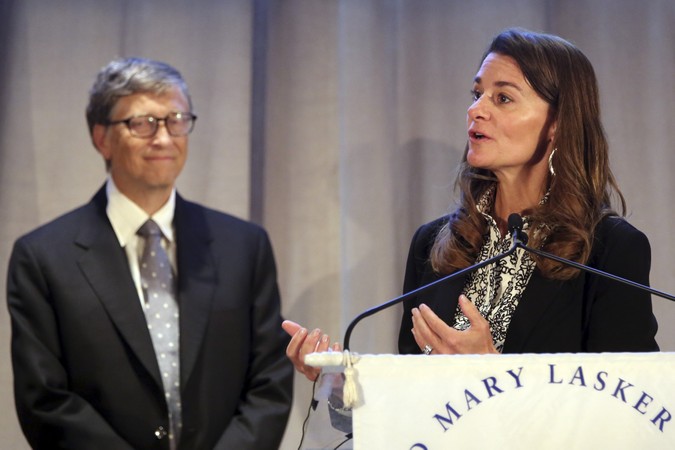 Who? The Times thinks she saw them on The Colbert Report one time, maybe? She doesn't know, you can't expect her to know everyone. Apparently, the couple has a charitable foundation together, and he founded a computer company. Probably a start-up. The Gray Lady enjoys learning of a promising start-up.
Best Line:
"The couple's ample online banter is consistently high-minded, earnest and global in scope — imagine if Dag Hammarskjold had taken to change the world via thumb typing."
This article is from the archive of our partner The Wire.