Meghan Trainor Is 'All About That Bass,' Others Are All About That Controversy
The hit single and video from the breakout singer-songwriter is catchy, but some are calling it problematic.
This article is from the archive of our partner
.
Are you all about that bass? Meghan Trainor wants you to be. The young sensation is tearing up every chart in sight—which just launched to the number-two spot on the Billboard Hot 100—with her '50s-inspired single about loving yourself and your curves. But as happens every time a new artist explodes out of nowhere, it can be difficult to keep up.
For example: How many of you have no idea what we're talking about? Follow-up question: How many of you have looked at the iTunes chart and felt old recently? Come, let's learn together about Trainor, "All About That Bass," and the problematic nature of this song.
Who is Meghan Trainor?
A 20-year-old singer-songwriter from Nantucket, Trainor has spent the last few years releasing music independently and writing songs for others. She wrote for some fairly notable artists —a couple of tracks for Rascal Flatts stand out—but didn't get her own big break until she was signed to Epic Records this year.
And what is "All About That Bass"?
"All About That Bass" is her first single with Epic, and it is a monster hit. She's currently sitting at number one on the Billboard Digital Songs chart and the Spotify streaming chart, and spent much of the last couple weeks topping the iTunes singles chart. It's not unprecedented success for a first single, but it's still pretty spectacular.
The song itself is a doo-wop update (complete with rapping) with a body-positive message. The "bass" she's all about is a reference to curves–bass tends to be deep and big, you'll recall. "Yeah, my mama she told me don't worry about your size," the song goes. "She says boys like a little more booty to hold at night." In other words: big is beautiful! Maybe not the most original message, but it's fun, as is the video.
How did this song break out?
According to a piece in The New York Times, the song's body positivity has a lot to do with it. "Body-image issues are an endlessly renewable resource for pop stars and their teenage fans," writer Jacob Bernstein observes. "Particularly in this Instagram and selfie-centered age." Other songs with similar messages have done well—think Sara Bareilles' "Brave," Kesha's "We R Who We R," Pink's "F*ckin' Perfect," etc.
Still, it's rare that a debut artist would do so well with a debut track, no matter how popular the subject material. The '50s throwback sound—a rarity on contemporary pop radio—is likely helping to boost its spread. Plus, it's damn catchy.
Does someone find the song problematic?
Silly goose, this is 2014! Every pop song is problematic to someone. The complaints here: the term "skinny bitches" being used in the lyric "I'm bringing booty back / Go ahead and tell them skinny bitches that." Calling others "skinny bitches" in a song about body positivity: not great!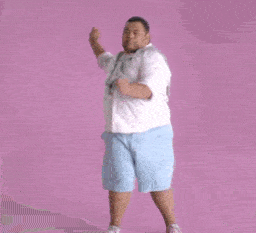 But for some, it goes beyond word choice. A Feministing article laments that Trainor chooses to define what's an appropriate size by what guys think of them. Jezebel doubles down on that idea, also not loving that feminism's trendiness has led lyricism to become "pandering." A comment on Jezebel's story brings up a third grievance: that the people of color—including Vine star Sione Maraschino—are "used as props" in the video.
Those are fair points. Does Meghan have any response?
Well, she knows about the "skinny bitches" criticism. But she insisted in an interview with Billboard that she's "not bashing skinny girls."
"Some girls have commented, 'I'm a size zero, so you must hate me, But that's not it at all!" she continued. "There have been battles on my YouTube page, like, 'You don't know what she's talking about. She's actually saying, 'I know even you skinny girls struggle.'"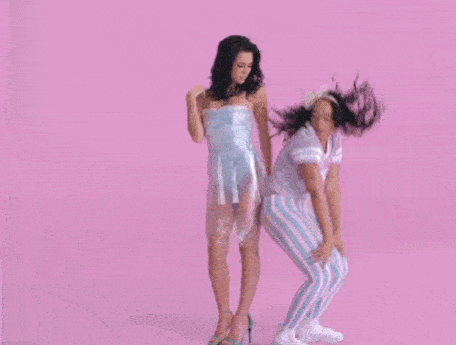 She hasn't responded on the other points, however, and some parts of the video send a bit of a mixed signal on the point about empathizing with skinny girls. The one "model" girl in the video is treated pretty poorly by the other women. So the "Every inch of you is perfect from the bottom to the top" message may be getting lost a bit.
What are the song's prospects?
Three days ago, it was looking like a strong bet to hit number one on the Billboard Hot 100 thanks to its strong sales and great streaming support. But then Taylor Swift released "Shake It Off," a clear pop hit if we've ever seen one. Now, all bets are, well, off.
Meanwhile, Trainor herself is pushing forward. Her EP, Title, is set to debut September 9.
This article is from the archive of our partner The Wire.