The Best Supporting Actor in a Drama Emmy Is Aaron Paul's to Lose
If Emmy voters are no longer into Breaking Bad, they've got plenty of other options.
This article is from the archive of our partner
.
Getting nominated for an Emmy is a crapshoot, but winning is even more random and strange, since you only get to submit one episode to showcase all your skills. Emmy voters will be sitting down and watching screeners to help decide their votes. We replicated the process, watching each category's submitted episodes, in no particular order, to see what tickled our fancy.
---
Outstanding Supporting Actor in a Drama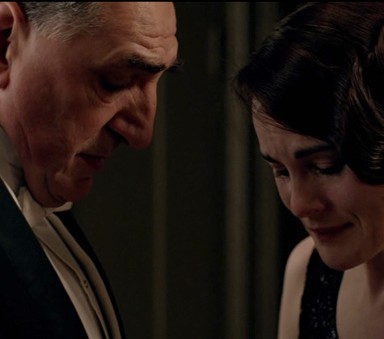 Jim Carter, Downton Abbey
Episode Title: "Episode 4.1"
Episode Description: Six months after Matthew's death, Lady Mary remains in mourning, caring little for Downton and its affairs, while the servants prepare for Valentine's Day below stairs. Mr. Carson tries to talk to Mary out of her depression, but she gives him the cold shoulder.
Carter's work on Downton as the goodhearted, fatherly butler Mr. Carson should not be overlooked. But his performance in the show's fourth season premiere, while powerful, won't be enough to hold up against the other heavyweights in this category. His key scene in the episode comes when Mary finally breaks down in tears and he comforts her, but it's more Michelle Dockery's moment to shine than a showcase for Carter. Still, it's a worthy nomination, even if a win is a long shot: Carter delivers a master class at conveying contained fury and wary concern in one look, especially in a role that requires him to often stand in the sidelines, behind the dramatic Crawleys.
---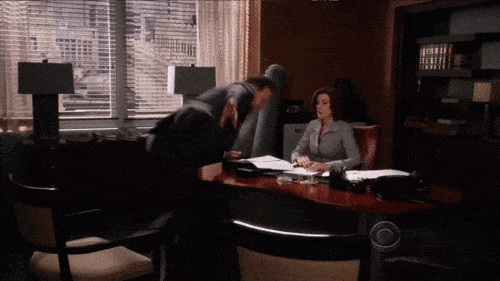 Josh Charles, The Good Wife
Episode Title: "Hitting the Fan"
Episode Description: After Will discovers Alicia and Cary's plan to leave the firm and steal key clients, he fires them and their allies before initiating his own contingency plan to stop them from succeeding.
Between the ferocious table sweeping and the venom-laced threats, there's no doubt the episode Charles submitted is his best in the season. His speechlessness at Alicia's departure followed by his violent confrontation is a one-two punch of an Emmy-worthy performance. Charles gives it his all, rattling off instructions, coolly negotiating with clients, and interrogating Kalinda without a hair leaving its place. Except, that is, when he tells Alicia, "I took you in." That desperation in Charles' eyes is heartbreaking yet poisonous at the same time.
---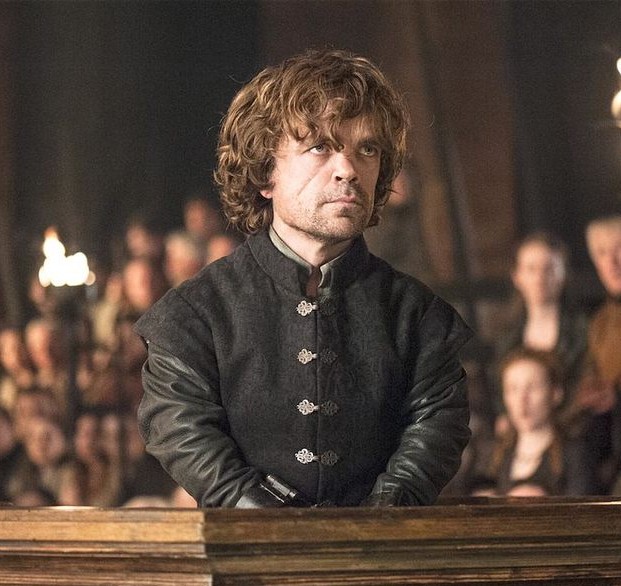 Peter Dinklage, Game of Thrones
Episode Title: "The Laws of God and Men"
Episode Description: The episode spends the first 30 minutes away from King's Landing: Stannis and Davos reach Braavos to negotiate with the Iron Bank, Daenerys struggles with her duties as Queen in Meereen, and Yara finds Theon changed at the Dreadfort. But when it finally reaches Tyrion at the 30-minute mark, the fun begins. The youngest Lannister is brought on trial for Joffrey's murder and forced to listen to the witnesses testify against him—until the humiliation brings him over the edge.
It hasn't been a great season for Tyrion. He's been accused of murdering his nephew and locked in a dungeon cell for several episodes. But the first, true, unsullied (not in that way) moment for him comes when he finally looks straight into his father's eyes and delivers the watershed moment of the season with his speech demanding a trial by combat. And boy, does Peter Dinklage relish every word. The sentence "I wish I was the monster that you think I am" would not have the same ruthlessness and sadness in any other actor's hands. Dinklage is amazing, and he flawlessly sells the most important scene in the season.
---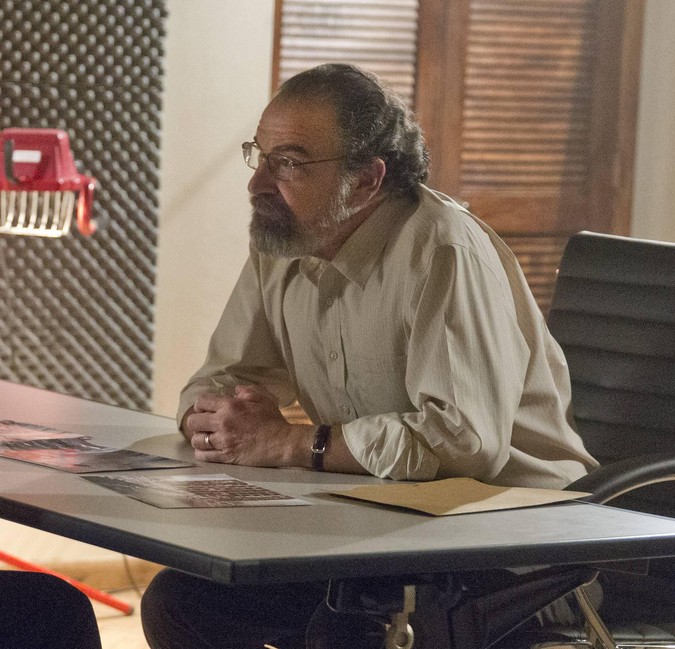 Mandy Patinkin, Homeland
Episode Title: "Gerontion"
Episode Description: Saul finally has Majid Javadi as an asset after playing the long con with Carrie. But his history with Javadi complicates his efforts to turn him into a double agent.
Homeland has been struggling since its stellar Emmy-winning first season, and many think Patinkin should have won back then when he had a better shot. But Patinkin has been consistently compelling to watch, and this episode shows off his world-weary interpretation of Saul better than any other. Take the scene just before he enters his car, for instance. Saul pauses to call his estranged wife, and even though the camera doesn't swing around to show his face, you hear his pain and cautious optimism. He walks on eggshells the entire hour, and Patinkin deserves the nomination for carrying the character through the show's shakiest season so far.
---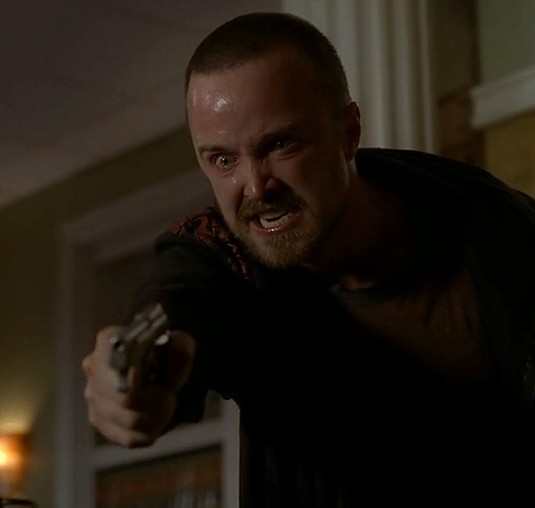 Aaron Paul, Breaking Bad
Episode Title: "Confessions"
Episode Description: Hank interrogates Jesse, but Saul comes to Jesse's rescue. Walt and Skyler cross the line, blackmailing Hank and Marie with a false confession. Walt also convinces Jesse to leave the ABQ, but just as Jesse is about to skip town, he realizes what actually happened to the ricin that poisoned Brock. And then he goes nuts.
This is Aaron Paul's "Ozymandias." He simmers the entire episode, then boils over in those final riveting, gut-wrenching five minutes. And Paul sells the crap out of Jesse's pain, b*tch. Sure, Paul's already won the Emmy twice for his performance, but those wins were for far more outwardly emotional performances than the one in "Confessions." This one is Jesse at his lowest—he's haggard, barely reacting to being in the same room at Hank, only conveying his hurt and hatred through his glares. And that subtle visage lasts for most of the hour, until he finally, finally gives in, puts a gun to Saul's head, and strides messily into Walt's house, ready to burn it all down.
---
Jon Voight, Ray Donovan
Episode Title: "Fite Nite"
Episode Description: It's Fite Nite at the Donovan Fite Club, but unfortunately for Ray, his plan with Sully to take out his father, Mickey, falls apart when Mickey reveals he had nothing to do with an old crime.
If Voight wins the Emmy for playing Ray's proud father, I will gladly watch all of Ray Donovan, no questions asked. Because even though Voight gets a gun pointed at his head, has to scramble to get out of a life-or-death situation, and ends up betraying a friend in this episode, it's a role that pales in comparison to the other heavyweights in this category. Voight is appropriately wry and threatening on the show, but it's a hammy performance in a field of subtler, more nuanced ones.
---
This is stacked field, but it's Aaron Paul's trophy to lose. Think about it: It's the final season of the show (compared to—spoiler alert—Josh Charles' final season on the show), his submitted episode sees him taking the reins away from Walt (and that's a tough task when facing Bryan Cranston), and none of the other performances here hit the same range of lethargy and ferocity he taps into in a single episode. The only thing counting against him: his previous wins. And even in that case, it's not like the Emmys have never contributed to huge winning streaks before.
Peter Dinklage and Josh Charles will put up a good fight. Both of their submitted episodes feature two of the top TV scenes this year, and both showcase desperation, fear, and sadness, the Emmy Emotional Trifecta Bait. Still, they face similar roadblocks: For Dinklage, it's Emmy voters' apathy toward Game of Thrones performances (Dinklage has been the only actor to win for the show, but he won back in 2011, and a three-year gap is hard to close). For Charles, it's their rejection of The Good Wife this year from the Outstanding Drama category.
As for Patinkin, Carter, and Voight—sorry, fellas. When this category is the category that snubbed performances from, say, Dean Norris, Charles Dance, Peter Sarsgaard, and oh, I don't know, everyone from former Emmy favorites Mad Men and Boardwalk Empire, there's no room for B-list performances to win.
This article is from the archive of our partner The Wire.