Vanessa, Tara, Carrie, and More: 30 Years of Pageant Scandals
It's been three decades since Vanessa Williams resigned her Miss America due to scandal. Hers would not be the last pageant controversy.
This article is from the archive of our partner
.
Three decades ago, Vanessa Williams stood in front of reporters and resigned her position as Miss America. For months, she had endured death threats and hate mail, but her greatest test came in the form of a nude photo scandal.
Williams' wouldn't be the last pageant drama – not by a long shot. In fact, even as interest in pageants themselves has seemingly waned among Americans, interest in a good pageant scandal has stayed alive. Which bits of media theater captured our interest most? Which women wouldn't give up their crowns without a fight? Here's a look back at some of the biggest "Miss"takes of the past three decades.
Vanessa Williams
Williams winning the title of Miss America was historic: She was the first black woman to take the crown. That tenure was cut short when photos of her taken by photographer Tom Chiapel in 1982 were leaked to Penthouse. The editors chose to publish the nude pictures, and Williams felt pressure to resign her position from pageant coordinators. After she did, however, she went on to huge success in the music and acting fields, becoming arguably the most successful Miss America ever. As she later said, "The best revenge is success."
Caitlin Upton
Miss Teen South Carolina Caitlin Upton was asked why she thought so many Americans can't find their own country on a world map. This was her unedited response:
I personally believe that U.S. Americans are unable to do so because some people out there in our nation don't have maps, and I feel that our education like such as in South Africa and the Iraq, everywhere, like, such as, and I believe that they should, our education over here in the U.S should help the U.S., or should help South Africa, it should help the Iraq and the Asian countries so we will be able to build up our future. For our children.
The scandal explains itself. Pageant host Mario Lopez's sh*t-eating grin at the end there could probably hold up to further scrutiny.
Tara Connor
Other than Williams', Tara Connor's may be the most infamous pageant scandal. According to reports at the time, the then-Miss USA was accused of using a veritable cornucopia of drugs, as well as drinking while underage and kissing Miss Teen USA Katie Blair. If that last charge seems silly, remember that though 2006 wasn't that long ago, we've made a lot of progress in eight years. Case in point: the New York Daily News' source on the story said of Connor and Blair, "They always dance all sexy on the tables. ... They definitely get close."
Unlike Williams, Connor kept her title thanks to Donald Trump (owner of the Miss USA pageant) giving her a second chance. She did enter rehab after the accusations went public, though. Notably, she was the indirect catalyst for Rosie O'Donnell and Donald Trump's feud – O'Donnell didn't think she deserved a second chance, Trump fired back hard, and the rest was history.

Carrie Prejean
You probably remember Carrie Prejean's first gaffe: She opposed marriage equality in her answer to Perez Hilton's question during the Miss USA pageant in 2009, then sued the pageant while claiming her answer cost her the crown. But that was just the start of Prejean's turbulent press cycle. After settling her lawsuit with the pageant, Prejean wrote a book about the ordeal, refused to tell Larry King why she settled the lawsuit, and had to answer for an erotic video she made at age 17. Prejean was the pageant definition of Murphy's law: Any scandal that can happen will happen.
Laura Zúñiga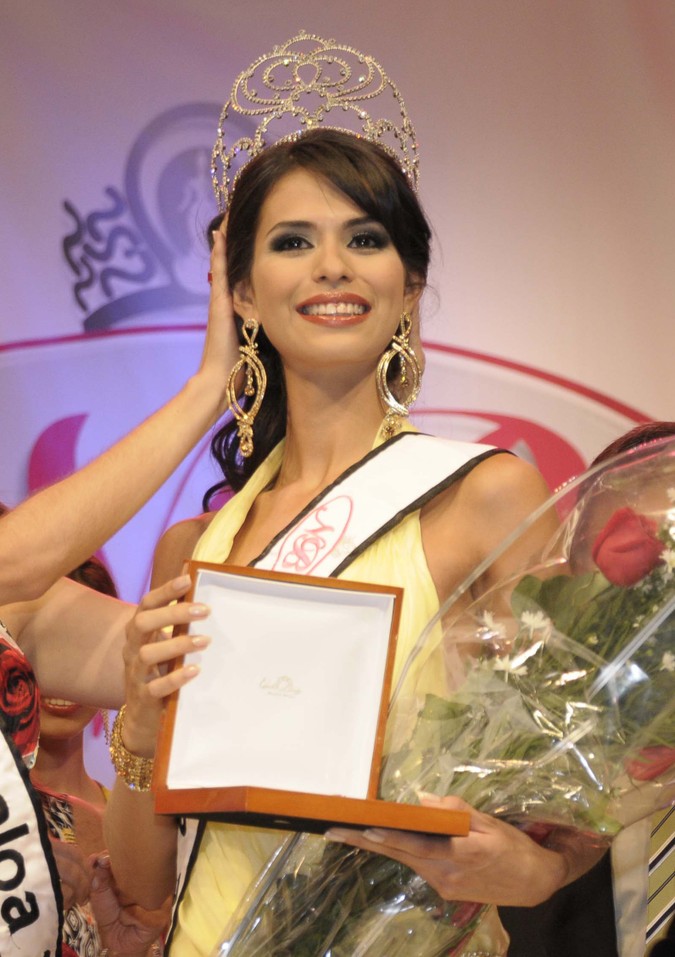 We saved the craziest for last: Laura Zúñiga was crowned both Nuestra Belleza México and Reina Hispanoamerica in 2008. That December, she was arrested after being found with seven men and "in possession of two AR-15 rifles, three pistols, 633 cartridges of various calibers, 16 cell phones and $55,300 USD," according to a translated El Informador report. Yes, Latin America sees your minor geographical gaffe, giggles, and raises you a drug trafficking scandal. (If you're looking for a dramatization of these events, check out the 2012 film Miss Bala.) She claimed she was kidnapped, but pageant officials with both groups were none too forgiving, stripping her of both titles within four days. Zúñiga was released in early 2009 after she couldn't be tied to the crime, but the pageant damage was done.
This article is from the archive of our partner The Wire.