Louis CK Leads the Best Actor in a Comedy Emmy Nominees by Actually Being Funny
Our Emmy preview continues with a look at the episodes submitted by the nominees for Lead Actor in a Comedy Series.
This article is from the archive of our partner
.
Getting nominated for an Emmy is a crapshoot, but winning is even more random and strange, since you only get to submit one episode to showcase all your skills. Emmy voters will be sitting down and watching screeners to help decide their votes. We replicated the process, watching each category's submitted episodes, in no particular order, to see what tickled our fancy.
---
Outstanding Lead Actor in a Comedy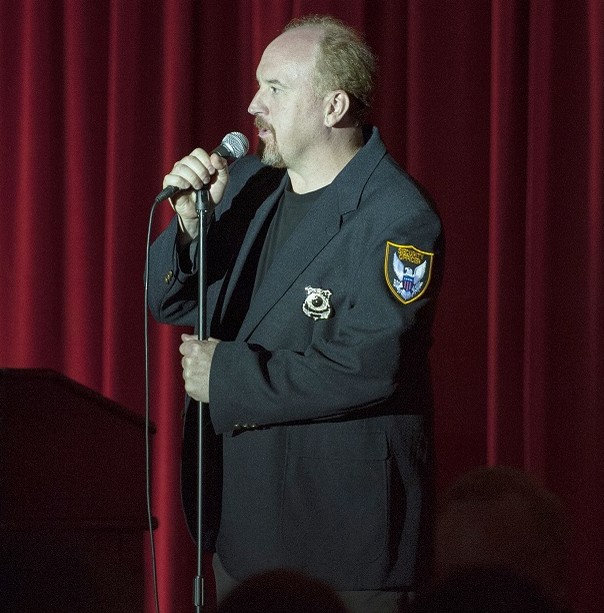 Louis C.K., Louie
Episode Title: "Model"
Episode Description: Louie (Louis C.K.) bombs at a fundraiser in the Hamptons, but the one woman who laughs turns out to be a very friendly model.
With the disclaimer that Louie will never be everyone's cup of tea – and that an actor roughly playing himself isn't the most impressive thing – C.K. probably chose the best episode submission in this category. He gets to play his full range of mumbly emotion, and it helps that the episode is really quite good. This episode tells a complete story with a full arc, which helps it stand out among some of the other nominees' pieces of the serialized puzzle. Whether the performance is funny depends on your taste, but it's unquestionably comedic, and that raises its profile as well. C.K. winning an acting Emmy for Louie may be too difficult a sell for voters, but he's definitely playing the game right.
---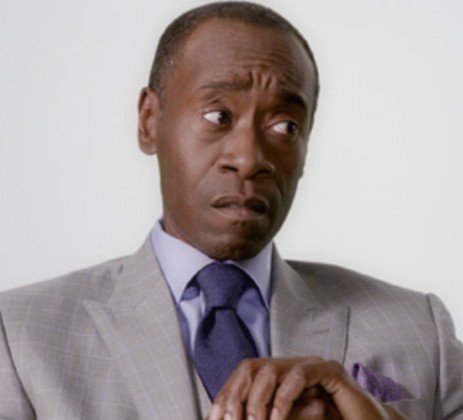 Don Cheadle, House of Lies
Episode Title: "Wreckage"
Episode Description: After quitting his previous firm, consultant Marty Kaan (Don Cheadle) goes out on his own only to find he misses his old team.
Cheadle might be a worthy nominee in the Emmys' not-yet-created Most Charismatic Actor in a Series of Ambiguous Genre, but his nomination here is pretty perplexing. "Wreckage" spends most of its time shuffling around its characters, setting the scene after shaking up the status quo in the last season. As Marty, Cheadle is fine, but there's nothing particularly funny (or dramatic, for that matter) about his work – or the episode as a whole. It's essentially 26 minutes of filler.
---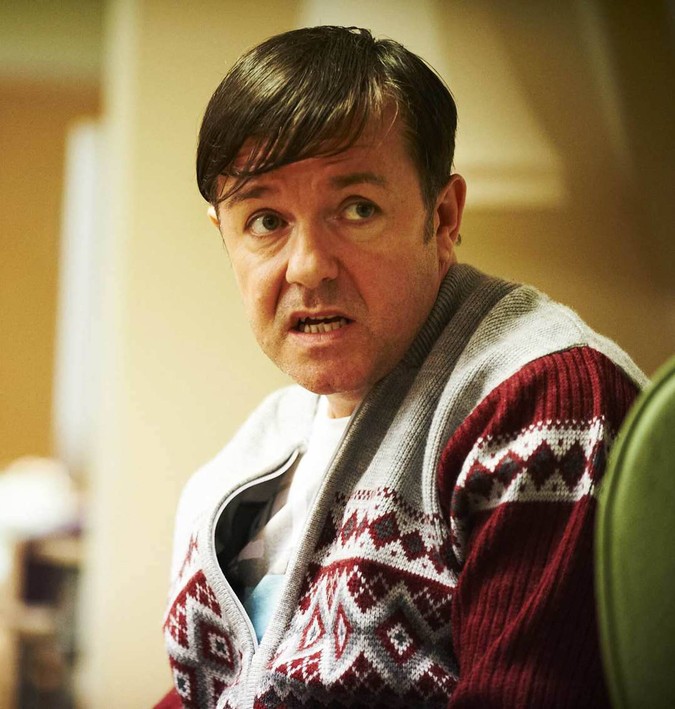 Ricky Gervais, Derek
Episode Title: "Episode 6"
Episode Description: Derek (Ricky Gervais) goes on a date, but worries about his dad's health.
Look, let's not mince words: this nomination is embarrassing. There is an extended sequence in the middle of the episode where Derek and his date burp at each other. Nothing about the episode itself is amusing, and Gervais is doing the same shtick he's done for a decade, but hunched over in a bad wig. It's unchallenging, unremarkable work – until the ending, where Gervais delivers a nice monologue and (spoiler alert) grieves over his dad's death. But even this solid work is dramatic, not comedic. It's interesting to see Gervais stretch himself, but certainly not nomination-worthy.
---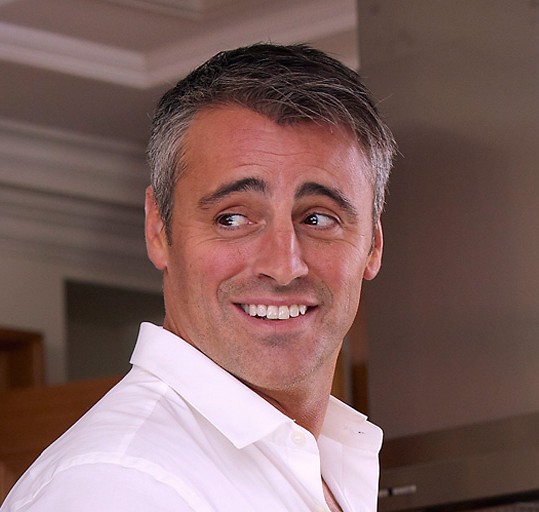 Matt LeBlanc, Episodes
Episode Title: "Episode 306"
Episode Description: After his show is pulled from the schedule, Matt LeBlanc (Matt LeBlanc) falls into a funk.
LeBlanc gets a chuckle-worthy moment here and there – more than can be said for many of his co-nominees – but the overall impression falls flat here. Admittedly, without much knowledge of Episodes, it seems as though the level of energy is pretty consistent from installment to installment. This isn't a high-octane show, and that's fine, but LeBlanc just isn't doing anything interesting. He's not bad, he's just boring, and the episode around him follows suit.
---
William H. Macy, Shameless
Episode Title: "Lazarus"
Episode Description: Frank Gallagher (Macy) wakes up in the ER after a liver transplant to learn he can't drink any more. 
This seems like a baffling episode submission – Macy isn't even in the majority of the episode. When he does appear, he mostly serves lukewarm House leftovers, cranky and begging for painkillers in the hospital. But then, in the episode's final moments, Macy delivers a righteous, profanity-laced monologue aimed at God. "I'm still here!" he shouts, taunting the Almighty as he drinks against doctor's orders. It's the exact kind of scenery chewing that could serve him well. Notably, however, nothing Macy does in this episode is very funny, making Shameless' classification as a comedy all the more bizarre. 
---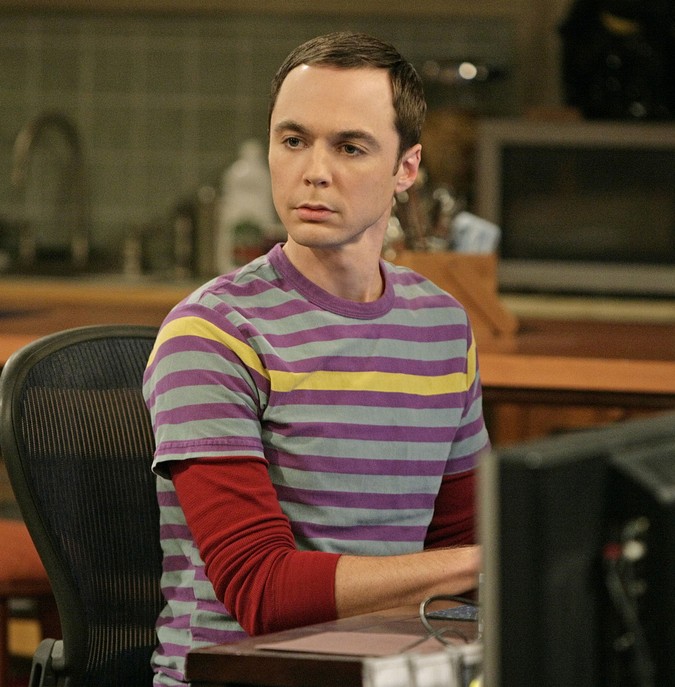 Jim Parsons, The Big Bang Theory
Episode Title: "The Relationship Diremption"
Episode Description: Sheldon (Jim Parsons) grows disillusioned with his work in string theory, so he decides to break up with it.
Parsons is better than The Big Bang Theory, and you can see the seven years of work he's put into crafting his character. "The Relationship Diremption" is a decent showcase, if fairly unremarkable. He has the disadvantage of not being the funniest – or most narratively interesting – part of his episode. In a stronger year, Parsons just wouldn't stand out in the crowd. He has the advantage of a weak field, plus winning twice before. If voters are looking for a default option, someone who's actually funny in their episode while giving a solid performance, he's an easy pick.
---
What happened here? Most of these performances aren't particularly funny – or good, for that matter. While some of that can be blamed on the shows themselves not being great, there was also some really bizarre episode selection. Gervais, Cheadle, and LeBlanc all have no business being nominated, and while Parsons' work is decent, there's nothing about it that screams "best."
On nomination day, C.K. seemed like the strongest – the only actor from a show that inspires audience excitement – and that's still true from a quality standpoint. But faced with such a mediocre crop, it's easy to see Emmy voters defaulting to a showy final monologue (Macy) or familiar face (Parsons).
This article is from the archive of our partner The Wire.