Emmy Oddities: 'Wahlburgers' and 'Dog With A Blog' Make It, While Even 'The Americans' Wigs Get Snubbed
Dog With A Blog now has as many Emmy nominations than The Wire.
This article is from the archive of our partner
.
A deep dive into the Emmy ballots is always a fun ride, because the breadth of categories means some truly weird shows collect nominations, especially as the Academy expands its gaze to internet programming. Considering that, there were some especially bizarre snubs on the 2014 nominee list and some equally surprising honorees. Here's some of our favorites:
Dog With a Blog is a double Emmy nominee
The Disney Channel's Dog With a Blog has gone from internet punchline to cult sensation to Emmy nominee in one short year. It was nominated not only for Outstanding Children's Program but also Outstanding Character Voice-Over Performance for Stephen Full. He plays Stan, the dog. The one who has a blog.
Jodie Foster nominated for directing Orange is the New Black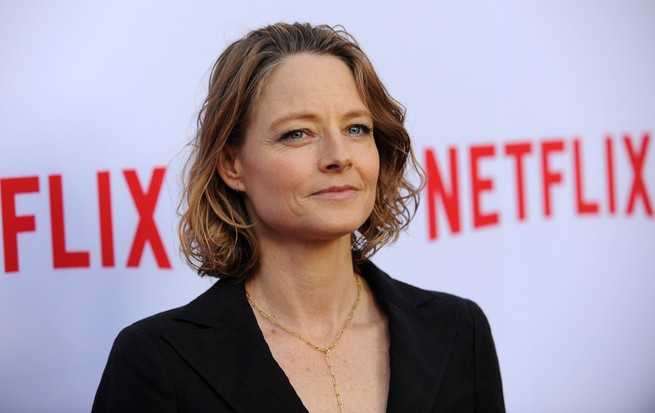 Foster got only her second Emmy nomination (her first was in 1999 for producing TV movie The Baby Dance) for directing "Lesbian Request Denied," the only one of four Orange episodes submitted in the directing category. It's a very well-done episode, but did her name recognition help carry her over the line? It didn't help poor Brat Packer Andrew McCarthy, who directed "The Chickening."
Joel McHale got his first nomination—thanks, True Detective!
McHale has long been sadly ignored for his wonderful work on Community and his energetic work hosting E!'s The Soup, but that finally changed this year. The Soup's (extremely funny) spoof of True Detective snuck into the Outstanding Short-Format Live-Action Entertainment Program category, getting McHale a nod as a producer. Long-deserved!
The Square got an Emmy nod to go with its Oscar nod
Jehane Noujam's gripping documentary about the Egyptian Revolution, centered around Tahrir Square, was nominated for a deserved Oscar, which logically should preclude it from a TV awards ceremony. But because it was released on Netflix, which blurs the line between TV studio and film platform, it's also up for four Emmys—Outstanding Documentary Special, cinematography, editing and directing.
Kate Mara's Guest Acting nod for House of Cards
Look, I got no beef with Kate Mara. She did fine work on the first season of House of Cards, and, uh, had a much briefer role on the show this year (beware: spoilers). Her Guest Actress nomination feels almost like a consoling pat from the Emmys. "Sorry you didn't get to be on the show past the first episode this season! But hey, getting shoved in front of a train, no one saw that coming!"
Mark Wahlberg's Emmy domination continues with Wahlburgers
Mark Wahlberg has now been nominated for six Emmys—three for producing Entourage, two for Boardwalk Empire, and now one for his A&E series Wahlburgers, a reality show about his brother Paul's Boston burger restaurant. The most galling thing? Mark and his brother Donnie get producing nominations for "Outstanding Unstructured Reality Program," but Paul gets bupkis. Get yourself in the credits next year, bud!
The Americans gets snubbed—in hairstyling.
Yes, we've already covered the shame that Emmy continues to ignore FX's wonderful The Americans (outside of a Guest Actress nod for Margo Martindale). But forget Matthew Rhys and Keri Russell for a second—the Emmys couldn't even make room for a nomination in Outstanding Hairstyling for a Single-Camera Series. Yes, most of the shows nominated—Boardwalk Empire, Downton Abbey, Game of Thrones, Mad Men—are worthy period dramas. The other nominee—The CW's The Originals—is so surprising, I probably shouldn't complain. But what's the best thing about The Americans? Those wigs! Come on, get a sixth nominee on that list!
The Simpsons misses out on the Animated Series category for the very first time
There are two exceptions to this: in 1993 and 1994, The Simpsons was ineligible for Outstanding Animated Program because it submitted in the Comedy category instead. But for every other year of its existence, it's been nominated here, and it's won 10 times. Well, the streak is over, since The Simpsons missed out in favor of Bob's Burgers, Archer, South Park, Futurama and Teenage Mutant Ninja Turtles. We all know the show has been in decline for years, but it took the Emmys this long to notice.
This article is from the archive of our partner The Wire.