'American Pie' Cast Power Rankings, Then and Now
In honor of this week's 15th Pieniversary, let's take a look at who was in the best shape when the movie began – and who's on top in 2014.
This article is from the archive of our partner
.
Fifteen short years ago, American Pie taught us all some educationally dicey lessons about sex. A surprise hit at the time, Pie also launched its cast, however briefly, into the spotlight. Some took the attention and ran with it as far as they could go. Others didn't exactly make the choices we would have made for them. (Sharknado, Tara Reid?)
In honor of this week's Pieniversary, let's take a look at who was in the best shape when the movie began – and who's on top in 2014.
American Pie Power Rankings: 1999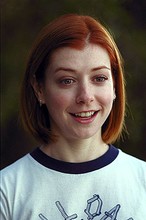 1. Alyson Hannigan (Michelle): Though Buffy the Vampire Slayer was only two seasons into its run when American Pie came out, Hannigan's standout role as wizard-in-training Willow Rosenberg already boosted her profile. It was also only the beginning of a massively successful career as a TV star.
2. Chris Klein (Oz): If you're only going to have one credit to your name before American Pie, best make it a good one. Alexander Payne's Election is a great one. Exuding the aw-shucks boyishness that would become one of his trademark attributes, Klein stood out even next to an impressive ensemble. American Pie was the right next move.
3. Tara Reid (Vicky): It can be hard to remember that we once lived in a pre-Taradise world. Yet here we are back in 1999, fondly thinking of Reid's memorable bit parts in The Big Lebowski and Cruel Intentions and wondering how that Brooke Burke girl is going to do on E's Wild On! She may not have had the biggest pre-Pie roles, but she certainly made an impression.
4. Eugene Levy (Jim's dad): Levy had been in the business for over 25 years when Pie debuted, including a long stint on Second City's SCTV. He was – and continues to be – the consummate "that guy," more vaguely memorable than a star in his own right.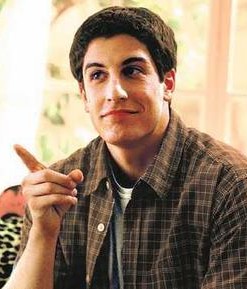 5. Jason Biggs (Jim): Biggs is something of an anti-Tara Reid. Despite a couple of solid TV gigs, including on As the World Turns, American Pie was his first major impression on pop culture. Funny enough, Biggs was in another movie called Camp Stories two years before, so he was going through something of a camp phase (if disappointingly not a camp phase).
6. Mena Suvari (Heather): Suvari spent the late-'90s in a series of TV guest spots, from the wonderful (Boy Meets World, ER) to the dubious (413 Hope St.).
7. Jennifer Coolidge (Stifler's mom): Sure, Coolidge's career wasn't exactly booming before Pie. She appeared in a Pulp Fiction parody called Plump Fiction, for instance. But some solid TV spots (she was on Seinfeld, among others) meant she wasn't a total unknown.
8. Thomas Ian Nicholas (Kevin): A child actor who started working in the '80s, Nicholas was most memorable as a younger Tony Danza in Who's the Boss?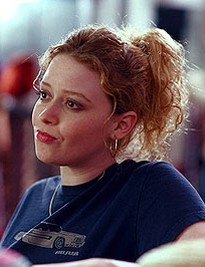 9. Natasha Lyonne (Jessica): Despite a multi-episode stint on Pee-Wee's Playhouse and a couple of smaller parts in movies, Lyonne had to wait quite a while before breaking out.
10. Shannon Elizabeth (Nadia): To paraphrase Jenna Maroney, she was great in that Arli$$! She also appeared in an episode of Step by Step, which is kind of sad.
11. Seann William Scott (Stifler): A handful of TV appearances do not a memorable early career make. Stifler gave Scott his breakout moment.
12. Eddie Kaye Thomas (Finch): Who?
American Pie Power Rankings: 2014
1. Alyson Hannigan: You may not have loved How I Met Your Mother, but you certainly loved Hannigan. She's lovely! And she's been working in TV for 17 straight years. Points for longevity keep her at the top.
2. Natasha Lyonne: Two years ago, Lyonne wouldn't have come near the top of this list. Thanks to the magic of Orange Is the New Black, in which she plays foul-mouthed inmate Nicky Nichols with delicious aplomb, she's a solid contender for #1.
3. Jason Biggs: Look, we know you don't like Biggs in Orange Is the New Black. No one likes Biggs in Orange Is the New Black. But the fact is he's making a solid paycheck while being the worst part of your favorite show. And that earns him #3 on this list. Sorry.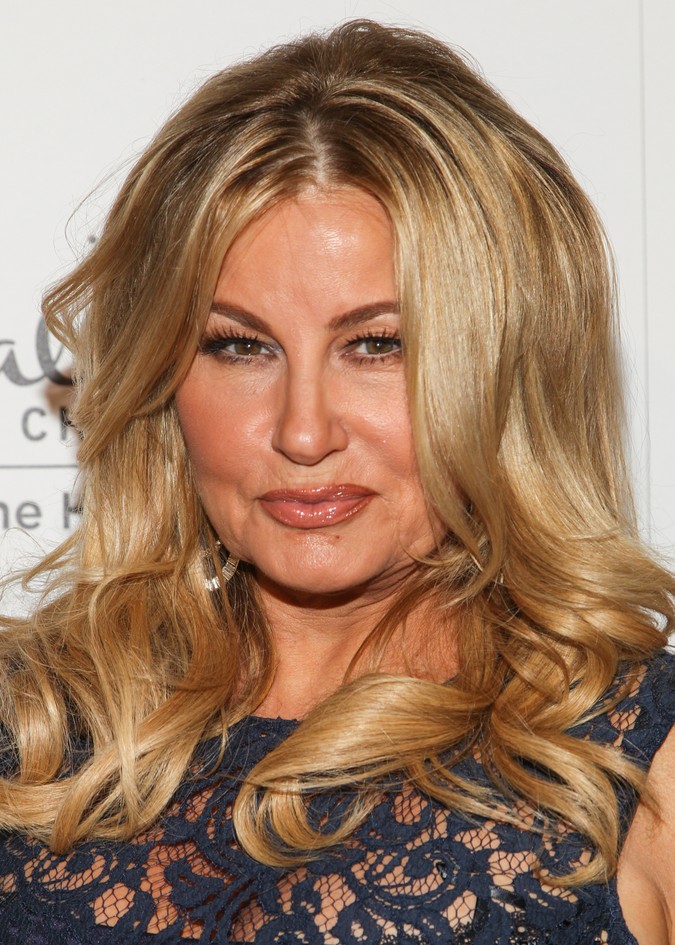 4. Jennifer Coolidge: Perhaps Coolidge's role on 2 Broke Girls isn't the most challenging. But it's solid work, and she's had a couple of shining moments in the years since (Legally Blonde, Best in Show). We do want more for her, to be honest.
5. Seann William Scott: Role Models was a surprising hit, but Scott didn't really make any hay of it, opting for a lot of duds and some voice work in the Ice Age series. But let's never forget that he was in that awful Dukes of Hazzard remake.
6. Eddie Kaye Thomas: Believe it or not, Thomas has enjoyed a fairly solid career in the years after American Pie. Sure, you've maybe never watched American Dad, How to Make It in America or 'Til Death, but people did, we've heard.
7. Eugene Levy: Levy acted as a mascot for the American Pie franchise long after it stopped being fresh. He appeared in Beta House and The Naked Mile, spin-offs that no one wanted but we kept getting. His work in the Christopher Guest films helps offset the moldy series' stench, but it's definitely still a sizable misstep.
8. Mena Suvari: There's nothing wrong with solid if unremarkable movie and TV appearances. Voicing a Final Fantasy character named Aerith is slightly more dubious.
9. Chris Klein: Presented without comment: In Klein's latest project, Authors Anonymous, he and Kaley Cuoco wear thick-framed glasses to appear like nerds.
10. Thomas Ian Nicholas: Nicholas has been pretty consistently employed in TV and movies since American Pie, but there's a reason you can never remember his name.
11. Tara Reid: How the mighty-in-comparison-to-a-rather-fledgling-cast have fallen. Taradise and Sharknado alone are worthy of an eight-spot drop. We were rooting for you, Tara.
12. Shannon Elizabeth: Last year, Shannon Elizabeth was in two TV movies and an episode of Melissa and Joey. We've come a long way from Nadia, haven't we, Shannon?
This article is from the archive of our partner The Wire.