World Cup Team Stereotypes: Separating Fact from Fiction
Italy are a bunch of up-tempo, passionate over-actors, right? England are stout and defensive, but kinda boring, yes? Every South American team is fiery and skillful; every African team is a surprise underdog; the Germans play with ruthless, dull efficiency. But this is the World Cup—a country's identity can change so much even between tournaments.
This article is from the archive of our partner
.
Unless you're hanging with a crew of hardcore soccer fanatics, watching an average World Cup game often boils down to outdated, institutional memory. Say you're in a bar and England vs. Italy, a Group D game, is on. Italy are a bunch of up-tempo, passionate over-actors, right? England are stout and defensive, but kinda boring, yes? They've both won World Cups though, so they're probably both pretty good. Every South American team is fiery and skillful; every African team is a surprise underdog; the Germans play with ruthless, dull efficiency. But this is the World Cup—a country's identity can change so much even between tournaments, since four years is a lifetime in sport. To what extent do the stereotypes hold true? Here's The Wire's effort at clearing the air.
Brazil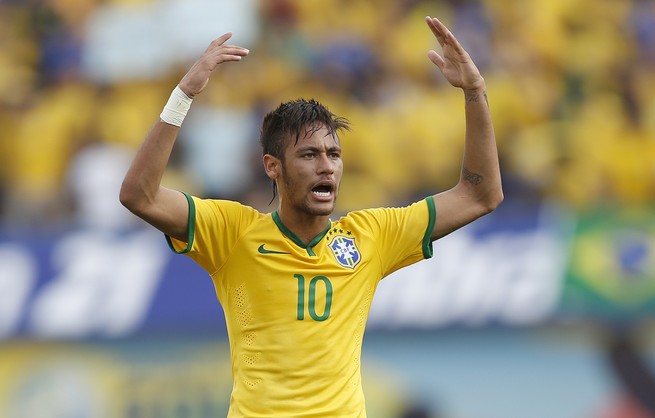 The stereotype: Forever the kings of football, whose legendary stars like Pele and Ronaldo could create goals out of nothing and dance around whole teams with a smile on their face.
The reality: The home team has to be considered the favorites and Brazil is about "due" for its sixth trophy, having not won in 12 years. But this is no Samba squad: A physical midfield and passing defense back up Neymar, the attacking superstar who will expected to score the goals. A nation's expectations are on his back.
Spain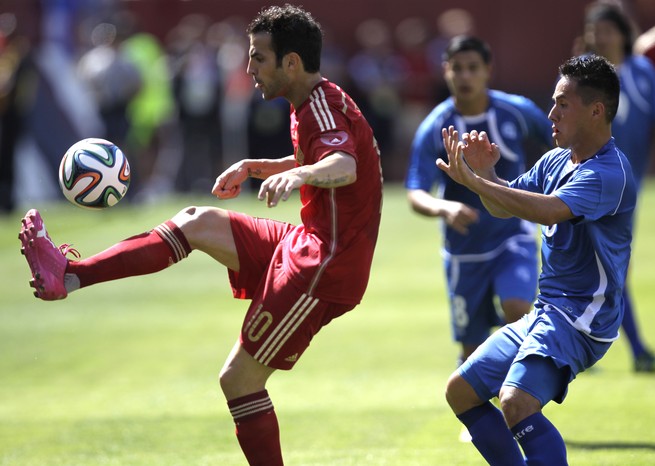 The stereotype: Until the last few years, Spain were always painted as the underachievers, a great soccer nation with no trophies to their name. But they have swept that rep aside by winning the 2008 and 2012 European Championships and a World Cup in between, although they always seem to win without scoring many goals.
The reality: Yeah, Spain are still really good. The 2010 champions play metronomic "tiki-taki" football that involves a lot of quick passing and emphasizes keeping control of the ball, but not so much with the scoring. They don't even really play a traditional striker.
England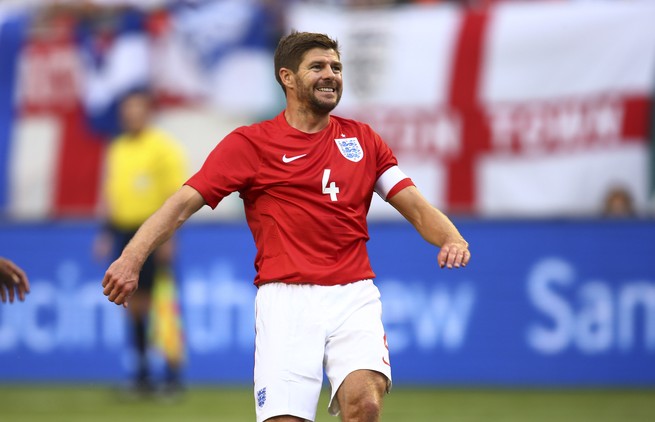 The stereotype: A bunch of egotistical Premier League superstars who on paper should be dominant but can never quite figure out how to play together. No matter the tactical genius of whatever European coach has been brought in, they always end up just hoofing it downfield over and over and largely failing to score. Utterly doomed if things go to penalties.
The reality: England's squad is rapidly shedding the aging stars of the past decade, although names like Wayne Rooney and Steven Gerrard still dominate, alongside young up-and-comers like Daniel Sturridge and Raheem Sterling. The quiet, pragmatic Roy Hodgson has led them to only one loss in a competitive game, a penalty-kicks exit in Euro 2012, but he definitely favors boring boring England football: a classic 4-4-2 formation. Still, go with what you know, right?
Italy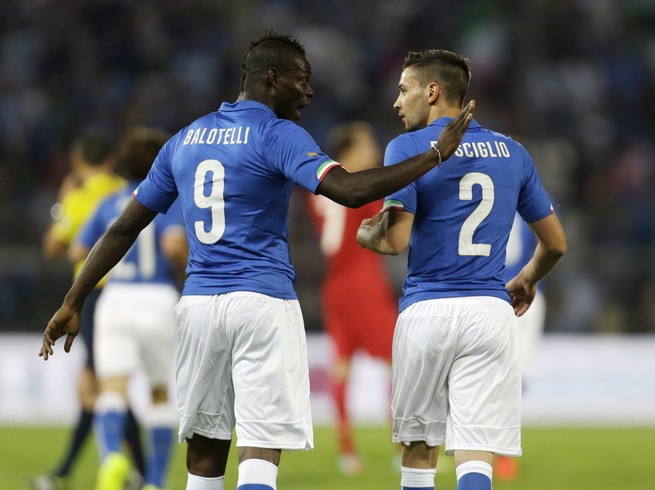 The stereotype: Gesticulating prima donnas who worship at the altar of the beautiful game and fly into the air screaming and clutching at their limbs at the slightest tap. Often disappointments, but when everything clicks, like their most recent World Cup win in 2006, it's beautiful.
The reality: Their 2006 trophy-winning squad was very stout and defensive, but things have livened up a bit with the addition of Mario Balotelli, who made an impression at the last tournament and is the definition of the word "unpredictable." He is one of only a few stars on a team that likes to pounce on the counter-attack, because it otherwise struggles to create goals for Balotelli. Sleeping giants: no one's predicting much success for Italy this time, especially since their group is so tough, but they can rise to the occasion. Also shouldn't be allowed near a penalty shootout.
Germany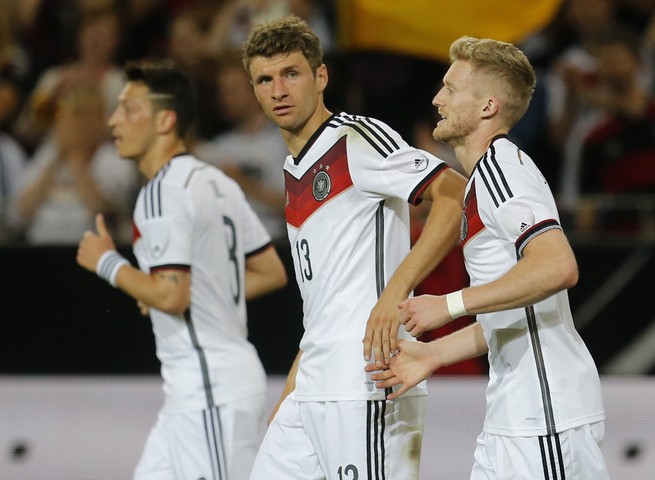 The stereotype: A bunch of teutonic robots who play unsexy but merciless and efficient football in rigid formations, and always seem to make at least the semi-finals of everything. They never crack under pressure, suffer injuries, or have major disciplinary issues.
The reality: Germany is actually a very exciting and young team to watch that plays some very fun football, and for all their prowess, they have never won the World Cup as a unified country (West Germany lifted the last trophy in 1990). Jurgen Klinsmann, now the USA coach, forged the country's new identity before leaving in 2004 to Joachim Low, who remains in charge. Lots of exciting wingers and strikers, not a lot of discipline in the back—it's all very topsy-turvy.
United States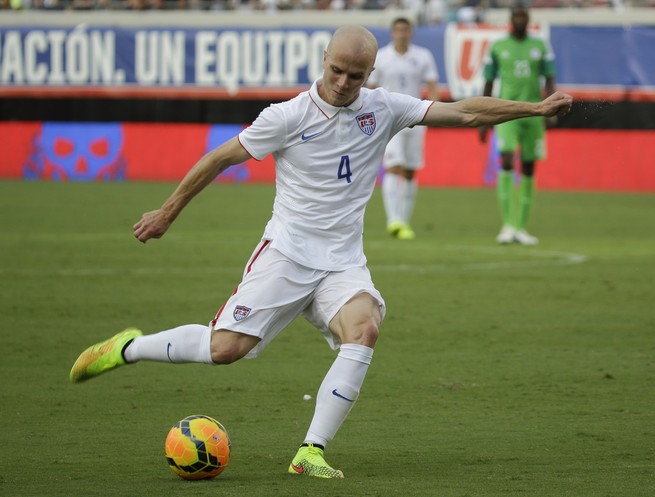 The stereotype: Chipper, harmless underdogs who just learned how to play "soccer" (lol wut) last week or so and probably compete in some sort of amateur league back home. Weirdly good at producing internationally renowned goalies. Can't seem to decide on a color for their uniform—are they red? White? Blue? Some combination featuring stripes?
The reality: America is unfortunately in a deadly group but still pose a real threat to Germany, Portugal and Ghana nonetheless, especially since coach Klinsmann has somehow managed to stack his bench with scary young German-Americans like Julian Green and Jermaine Jones. Tough defense, good on the counter-attack, very fit, maybe not as tactically expert. The U.S. is always a bit of a wild card—they don't splash around in the same pool as a lot of their international rivals, so they're harder to match up with.
Portugal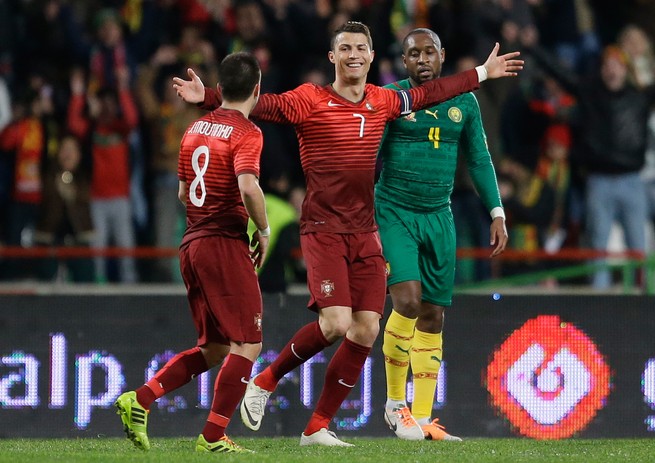 The stereotype: Faded giants, long trumpeted to be the kings of the last 15 years or so, now a bunch of aging role-players who try to feed the ball to superstar Cristiano Ronaldo, who can create chances out of nothing with his absurd and frustratingly brilliant ball-handling.
The reality: Again, group of death. But Portugal is always outfitted to surprise. If Ronaldo is at full health, they can never be counted out, and if they can fight their way out of evil Group G, then maybe they can make a run at something. Still, Portugal's default setting is disappointment, so don't give up hope, USA!
Argentina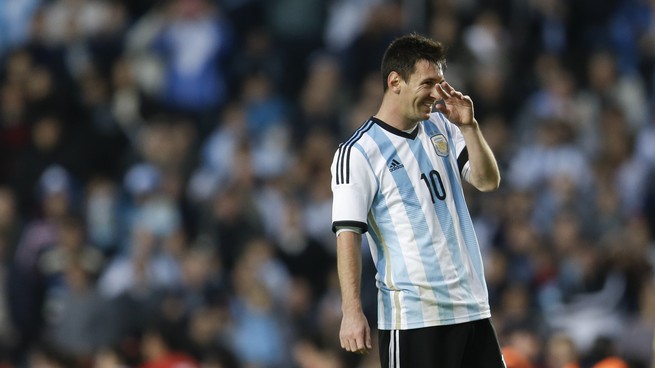 The stereotype: They run circles around everyone and score some of the most beautiful goals in football's history, but they're also dirty rotten cheaters. Wait, can you tell this is being written by an England fan?
The reality: Well, Argentina have Lionel Messi up front, and he's still by acclimation one of the best players on Earth. They also have, on paper, a really easy Group F that they can just barrel through (Iran, Nigeria and Bosnia-Herzegovina). They will look to score a lot of goals, since all their best talent is up front. But with an even more in-his-prime Messi in 2010, Argentina crashed out to Germany in the quarter-finals, 4-0, after facing little opposition before then.
Ghana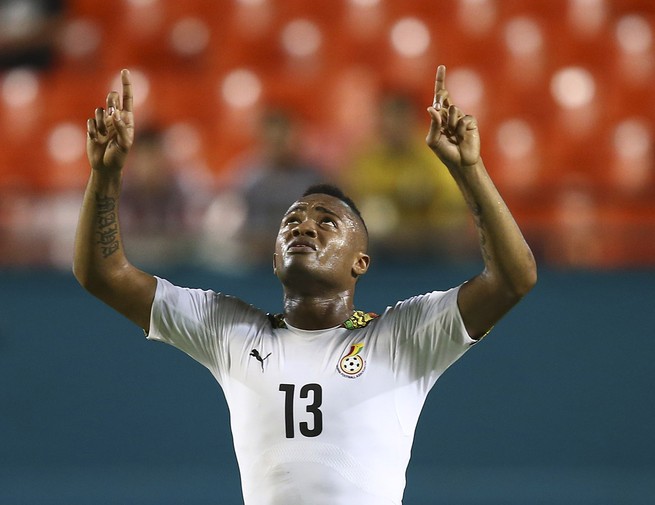 The stereotype: The surprise team of the 2006 World Cup who reached the second round with victories over the Czechs and the United States before nobly falling to Brazil. They improved in 2010, beating Serbia and knocking out the US in the second round, before tragically losing to Uruguay on penalties in the quarter-finals. Can they be the first African team to make the semi-finals this year?
The reality: Ghana are still pretty good and they're following the same approach that gave them such success in 2010, but they're getting creakier and they don't really have anyone solid in goal. Still, Asamoah Gyan remains a goal-scoring machine and these guys love beating the United States, so that should be a grudge match this year.
Japan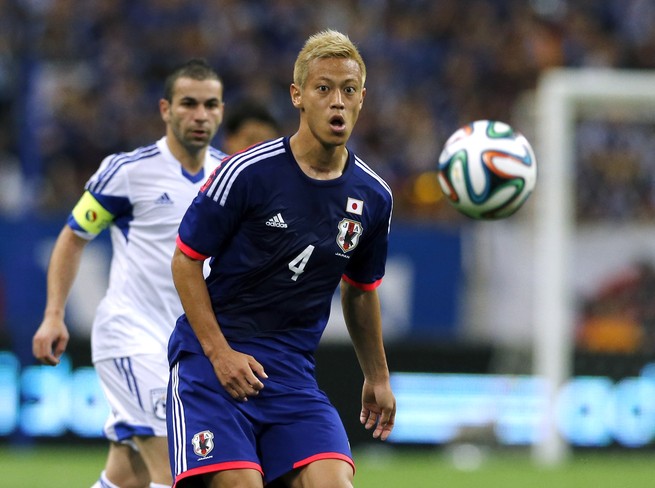 The stereotype: Giants of Asian football, Japan is always followed by a devoted and teeming mass of fans but never manage to do much better than an exit at the round of 16. Every racist stereotype you can think of applies: they're passionless but play efficiently and don't take any risks, which means they rarely score. Undone by true playmakers or international superstars.
The reality: Japan are really good this year, and their Group C (Greece, Ivory Coast, Columbia) is a very easy one to escape from. Much of their squad plays abroad, not just as international curiosities signed to sell t-shirts to Japanese fans, but as integral parts of their teams. Striker Shinji Okazaki is doing especially well in Germany. They also play some of the most exciting, up-tempo football of the tournament, with only three defenders.
South Korea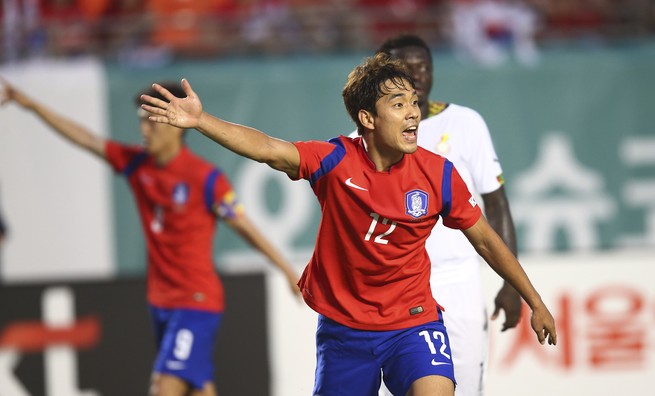 The stereotype: They're not really that good; they just got lucky in 2002 (where they reached the semi-finals) because they were hosting the tournament and a couple of calls went their way.
The reality: Also fast, also super-skilled on the counter, and also in a pretty easy group (H, with Belgium, Russia and Algeria) that they could escape from. Also weak defensively, so they will need to score to keep up. Worth noting: whoever comes out of Group H will face the winner/runner-up of the U.S.'s group of death.
This article is from the archive of our partner The Wire.