The Wire Tells Emmy Voters Who to Pick: Lead Actor/Actress in a Comedy
Here's a preview: Two and a Half Men and The Big Bang Theory didn't make it.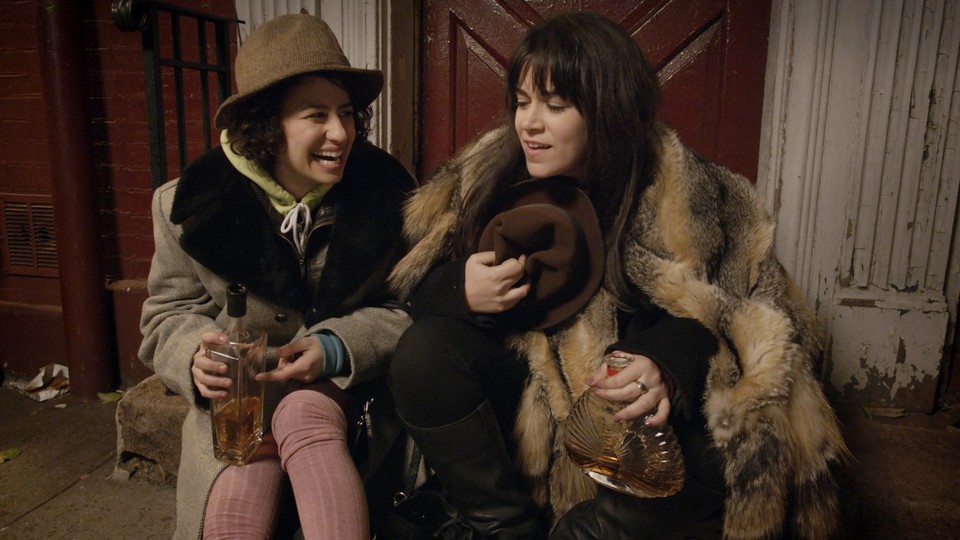 This article is from the archive of our partner
.
The Primetime Emmy voters have actually already had their say. Ballots were due last Friday, and the nominations will be announced on Thursday, July 10th. In the meantime, though, we at The Wire feel it's only fair that we should have our say. Hindsight is not only 20/20, it's also fun, and if on Thursday July 10th we can't point at the Emmy voters' choices and say WRONG!, why are we even in this business? So these are the picks that Emmy voters should make. In the interests of a level playing field, we're limiting ourselves to the official Emmy ballot, though we've made sure to do our fair share of complaining about who was left off of that.
Previously:
Outstanding Supporting Actor/Actress in a Comedy
Outstanding Guest Actor/Actress in a Comedy
Outstanding Supporting Actor/Actress in a Drama
Outstanding Guest Actor/Actress in a Drama
Outstanding Lead Actor in a Comedy
Honorable mentions: This is without a doubt one of the worst categories at the Emmys, and it was similarly weak last year. That doesn't mean there are unworthy candidates, but the eventual nominee list will probably be very disappointing. Particularly when compared to who could be there: Rob Corddry is always wonderful on Childrens Hospital, Neil Flynn does very reliable work in The Middle, I enjoy Jeff Garlin in the throwback-y Goldbergs, it's kinda weird to think of Jonathan Groff as being in a comedy but he's good in Looking, William H. Macy is continually underrated on Shameless, Thomas Middleditch isn't my favorite part of Silicon Valley but he grew into the role, Joel McHale has had better years on Community but he's a reliable anchor, and I haven't seen this season of Eastbound & Down but Danny McBride is a wonder on that show in general.
Louis C.K., Louie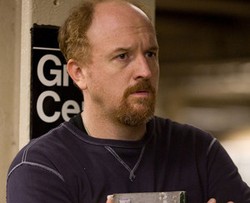 Louie has almost entirely migrated out of the comedy category at this point, but this season was a winsome, sad, tragicomic affair that ended on a lovely grace note. C.K. is obviously the glue that holds everything together, and I think you could make an argument that his dramatic skills have evolved over the years he's spent on this show. I especially liked his super-vulnerable work in the three-part finale, and that final scene in the bathtub with Pamela Adlon, but he did a lot with very little in those wordless scenes with his older daughter in "Into the Woods."
Andy Daly, Review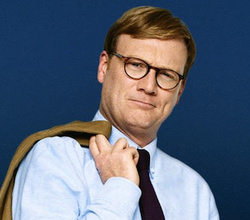 Far and away my choice to win this year is Andy Daly, whose work on Review was a masterclass in repression and restraint that every episode would boil over in some spectacular way. This could have been a very funny sketch show but Daly did so much more with it, and watching Forrest MacNeil's life unravel made the show a hundred times funnier (and sadder). "Pancakes, Divorce, Pancakes" is an Emmy tape for the ages, but it's probably too uncomfortable for voters to approve.
Jake Johnson, New Girl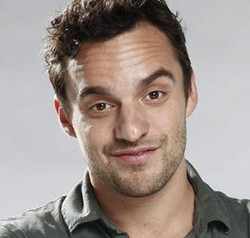 Johnson's breakout season was last year, but he actually did great work this year as Nick navigated his relationship with Jess. Johnson's manic energy is just as essential to proceedings as anything at this point, and he'll probably be the thing I love the longest about New Girl long after everything falls away. I think it's becoming the accepted opinion that season three was a disappointment, so I'm becoming its stringent defender.
Andy Samberg, Brooklyn Nine-Nine
The thing with Andy Samberg is: you have to like Andy Samberg. He's not turning in some devastating, magnetic work as Detective Peralta. He's doing his usual goofy thing, making sure every scene is charged with manic energy, and giving the rest of the ensemble a plot-creating lunatic to play off of. Andre Braugher feels guaranteed for an Emmy nod this year, but Samberg is just as important to proceedings.
Bradley Whitford, Trophy Wife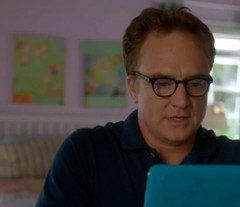 Can you tell that the staff of The Wire really liked Trophy Wife? After his borderline creepy performance on Studio 60 and the disappointing The Good Guys, I wasn't sure if I'd ever really love Whitford again. But he was a crucial part of Trophy Wife, the show that so easily could have been stomach-turning, especially in regard to his character, the older rich guy who's married someone significantly younger and has two ex-wives floating around. But Whitford made every one of those relationships feel plausible and had genuine chemistry with Malin Akerman. No easy feat. Miss you, Trophy Wife.
Lead Actress in a Comedy
Honorable Mentions: The lead actress in a comedy category has consistently been one of the best, talent-wise, these past few years, and 2014 is no different. Just look at the women we had to exclude: Emily Mortimer, playing herself on Doll & Em; the anchors of Tuesday night comedy, Malin Akerman, Zooey Deschanel, and particularly Mindy Kaling for sticking the landing on a messy season; and standout sitcom moms Patricia Heaton (The Middle) and Wendi McLendon-Covey (The Goldbergs). Barely missing the cut: Lennon Parham and Jessica St. Clair for Playing House.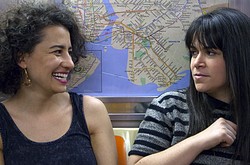 Ilana Glazer, Broad City
Abbi Jacobson, Broad City
Broad City is perhaps the most insane show on TV right now, and perhaps the most wonderful. And it would be inexcusable to separate the two leads, so we're nominating both Glazer and Jacobson. They're the most convincing comedy tandem going today – just watch "Hurricane Wanda" as Ilana disposes of Abbi's unflushable poop for her. The most beautiful moment on television.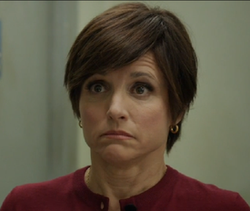 Julia Louis-Dreyfus, Veep:
Everything was upped in Veep's third season: the stakes, the insults, and certainly Louis-Dreyfus' performance. Running for president brought out the worst in Selina Meyer and the best in Louis-Dreyfus. There are any number of scenes we can point to, but Gary's nosebleed in the bathroom at the very end of the season, with Louis-Dreyfus doing little more than laughing hysterically, might be the best.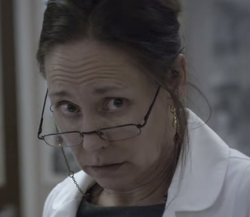 Laurie Metcalf, Getting On:
Keeping our poop-thing going: Metcalf's deadpan sincerity for her fecal matter research and her unwavering belief that it's the next big breakthrough in modern medicine is alone enough to get her a nomination. Getting On's season was short – roughly a quarter the length of Parks' – but Metcalf was pitch-perfect, surrounded by death and dying, and trying, in the end, to show just a bit of warmth as a human being.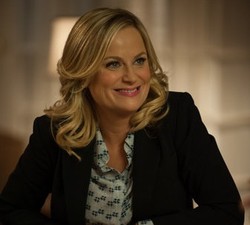 Amy Poehler, Parks and Recreation:
Golden Globes don't count; Leslie Knope still doesn't have an Emmy. This season shook things up just as Parks was getting complacent, and Poehler was the rock that made it work.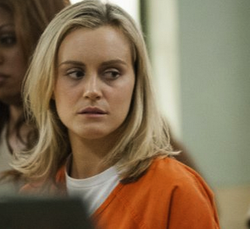 Taylor Schilling, Orange Is the New Black:
Schilling's Piper isn't the most enjoyable character to watch on OITNB, but as the audience's way in to Litchfield, Schilling nails the "oh fuck, what do I do now?" reality of her situation. Her progression to the season's final moments, subtle and inevitable, is a slow burn that gets even better on a second watch once you know what's coming. 
This article is from the archive of our partner The Wire.