The Wire Tells Emmy Voters Who to Pick: Guest Actor/Actress in a Comedy
Our trip down the Emmy ballot continues with the guest actors in the comedy categories, featuring multiple nods for Orange Is the New Black and Girls, plus ... Drake.
This article is from the archive of our partner
.
The Primetime Emmy voters have actually already had their say. Ballots were due last Friday, and the nominations will be announced on Thursday, July 10th. In the meantime, though, we at The Wire feel it's only fair that we should have our say. Hindsight is not only 20/20, it's also fun, and if on Thursday July 10th we can't point at the Emmy voters' choices and say WRONG!, why are we even in this business? So these are the picks that Emmy voters should make. In the interests of a level playing field, we're limiting ourselves to the official Emmy ballot, though we've made sure to do our fair share of complaining about who was left off of that.
Previously: Outstanding Supporting Actor/Actress in a Comedy
---
Outstanding Guest Actress in a Comedy
Honorable Mentions: Laverne Cox and Natasha Lyonne (Orange Is the New Black); Melissa McCarthy (Saturday Night Live)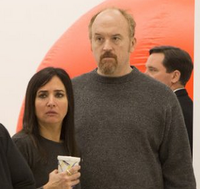 Pamela Adlon, Louie
Adlon has been Louis CK's right hand woman for years now stretching back to the Lucky Louie days. Though she was nominated last year for co-writing the Louie episode "Daddy's Girlfriend: Part 1," it's time she garnered an acting nomination, especially considering this year the show took a complicated and controversial look at Pamela and Louie's relationship.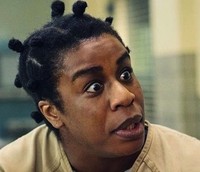 Uzo Aduba, Orange Is the New Black
You could basically fill this category with people from Orange Is the New Black, and Aduba, who made us fall in love with a character called Crazy Eyes, is certainly a shoo-in. Crazy Eyes could have easily fallen into caricature, but Aduba made her something more, so much so that she got an expanded role in the second season.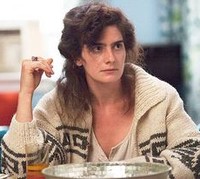 Gaby Hoffmann, Girls
While we're sad that we can't nominate Amy Schumer for her role on Girls, Gaby Hoffman suffices nicely. As Adam's sister Caroline, Hoffmann was wild and exciting and dangerous in a completely different way than Adam Driver's Adam.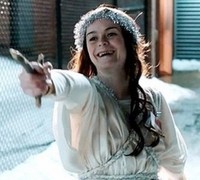 Taryn Manning, Orange Is the New Black
Manning gets our second Orange Is the New Black spot as the first season's villain, the evangelizing Pennsatucky. Manning's performance just brimmed with an impish energy that made her both repulsive and watchable as she messed with Piper.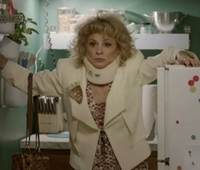 Amy Sedaris, Broad City
Sedaris's stint on Broad City as a nutty realtor felt like a familiar variation for Sedaris, but that didn't really matter. Seeing Sedaris do what Sedaris does best—bring to life the weirdest people you could ever want to spend time with—is always a joy.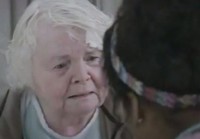 June Squibb, Getting On (or Girls)
Squibb is eligible three times in this category this year, and honestly we'd be cool with her getting tapped for two of those roles, both of which confined her to hospitals. In Getting On she was an ornery, troublemaking patient; in Girls she was Hannah's dying grandmother. We'd rather not discuss her role on Glee. Squibb 2014 continues!
---
Outstanding Guest Actor in a Comedy
Honorable Mentions: Fred Armisen (Broad City); Gary Cole (Veep); Damon Wayans Jr. (New Girl)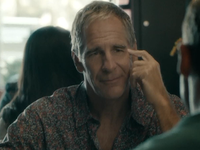 Scott Bakula, Looking
Nominating Looking for anything in the comedy categories is an uncomfortable task. It was a very good television program, worthy of recognition in several areas. But as a "comedy"? It speaks more to the increasing inability of the comedy/drama dyad to properly encompass what's good about TV these days, so we soldier on. The bottom line is that Bakula did some of his best work on Looking, with a kind of wistful, wise, almost accidentally sexy character who within minutes was the most appealing love interest on the show.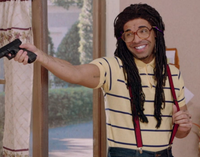 Drake, Saturday Night Live 
Yes, Drake. For hosting Saturday Night Live. Sure, at the time we here at The Wire had some fun with the Drake fans (over-)praising their fave for what seemed at the time as average work. But upon further consideration, it takes some skill to be able to deliver a Lil' Wayne-as-Urkel character. You couldn't do it. Drake wasn't the best SNL host of the season, but he may well have been the most interesting. Honestly, though, we're advocating for this nomination just because of how many people would actually die at hearing the news, on both sides of the Drake divide.
Charles Grodin, Louie
For all the ink and controversy over Louie this season, some of the finer, more comedic points of the show got a bit overlooked. One of those elements was the spot-on work by Grodin as Louie's doctor, whose matter-of-fact declarations about the awful truths of the human body were exactly in keeping with Louie's eternally beleaguered worldview.
Keegan-Michael Key, Playing House
This nomination could just as easily go to Key for his episode of Parks & Recreation where he played the surprisingly sweet, considerate, perfect potential love interest for Retta's Donna Meagle. He got a lot more to do on Playing House, however, as Emma's former flame, now married to the perfectly nice but high-strung Bird Bones. Key played the perfect Good Guy on the show while never being too good that the show couldn't use him for comedy's sake. Look no further than the man's Zima bender in the season finale.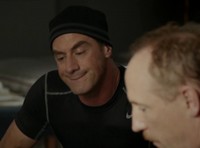 Christopher Meloni, Veep
Anyone who's seen and loved Wet Hot American Summer already knew that lurking behind all those seasons chasing down sex perps on Law & Order: SVU was an actor with some serious comedic chops. So Meloni's guest arc on Veep as Selina's personal trainer / sex object / dispenser of terrible campaign advice should not have been a surprise. Still, it's no easy feat to keep up with an ensemble as fully formed and flaw-free as Veep's is, so credit where credit is due.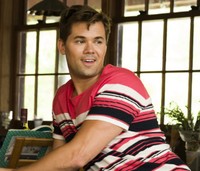 Andrew Rannells, Girls
For a show that often has a hard time writing — or at least writing well — for main characters who aren't Hannah or Adam, Girls has repeatedly been the beneficiary of Rannells' ability to shine as Elijah, even in a role as fraught with land mines as the Gay Best Friend. A show like Girls can't get away with straining so hard to write about realistic women only to draw its most prominent gay character so broadly, which makes it kind of a miracle that Rannells has always been able to make Elijah entirely recognizable as a real person despite the hash of potentially cliched elements with which he's often written.
This article is from the archive of our partner The Wire.