The 'Abigail' Bra and the 'Claudia' Dress: The Strange Trend of Giving Women's Names to Clothing
There is an impostor in the world of my own self-understanding, and it is the Abigail multi-way pushup bra from American Eagle
This article is from the archive of our partner
.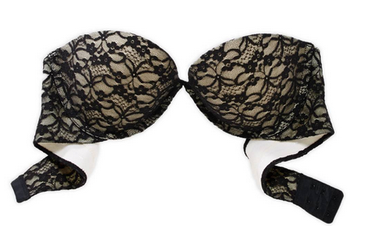 There is an impostor in the world of my own self-understanding, and it is the Abigail multi-way pushup bra from American Eagle. The bra shares my name, but our personalities couldn't be more different. I go to bed at 10 p.m. and am allergic to most forms of fun; the Abigail bra is "The Party Girl: Convertible or strapless, this pushup is the life of the party!" If I were an American Eagle Bra (and, real talk, at this point I am a little old to be an American Eagle bra), I'd probably be "Girl Next Door" Katie.
American Eagle is hardly the only company that gives individual items of clothing women's first names. Shop for women's clothes, and you're asked to choose between the  "Bethany" or the "Dora" flat, or the Gwen or the Audra jeans. It's everywhere. The names work a bit like astrology, suggesting a personality for a commodity that is somewhere in between the specific and the one-size-fits all. If the Brittany top isn't you, maybe it's your best friend.
This trend of turning mass-produced clothing objects into women goes back at least to the Delia's catalogues of the early 90's: scroll down here, and behold the Claudia and the Cara dresses. It's similar to — but distinct from — a long-standing trend in fashion of naming particular items after the people who inspired them. The "cardigan" sweater was named after James Thomas Brudenell, Earl of Cardigan, and the Mackintosh coat after the man who invented it, for instance. And plenty of clothing items intentionally court an association with particular figures, often Jackie Kennedy Onassis. But the Abigail bra is not named after any Abigail you or I know. It's just a bra with the appended personality of an archetype. 
So according to this trend, here is what "Abigail" looks like: 
And alternate form, "Abby"
Here, by contrast, is my editor Elspeth, who has a much more unusual name and therefore fewer options for an outfit (I am sorry about the shoes): 
Names have a way of carrying a personality, even though we absolutely ought to know better. It is total nonsense that "Jennifer" is sportier than "Dora," and yet somehow we all nod hour heads at that random statement.  It's in that gap, we presume, that the marketers who try to make you love the "Jane" dress like she's your reliable new best friend are hoping to catch you.
Lead photo, top right going clockwise: Abigail Bra, American Eagle; Emma dress, Kate Spade; Bridget sandal, Miz Mooz; Lea shirt, etclo; Quincey romper, BCBG; Annabel jeans, Lee. 
This article is from the archive of our partner The Wire.