'Doctor Strange' Rumor Roundup: Can Marvel Really Make This a Hit?
Jared Leto? Scott Derrickson? The writer of Prometheus? All the rumors are shrug-worthy at best right now.
This article is from the archive of our partner
.
It's not hard to believe that Marvel is pressing on with a Doctor Strange movie—the studio has already greenlit projects based on even more obscure comics franchises (Guardians of the Galaxy) and ventured into fantasy territory (Thor) and made it work. Still, adapting Doctor Strange, which has always been a niche comic, will be a particularly tricky task, and so far the talent that's been officially attached to the project has been shrug-worthy at best.
Scott Derrickson, announced as the director on June 3, is a competent horror director who has never made anything particularly memorable. The Exorcism of Emily Rose was a surprise hit back in 2005 but didn't really do anything new to the exorcism genre outside of peppering in some courtroom scenes. His remake of The Day the Earth Stood Still felt largely unnecessary but his most recent effort, 2012 horror film Sinister, was at least effectively creepy.
It makes sense for Marvel to seek out a horror director for Doctor Strange—the superhero, who in the comics is Earth's "Sorcerer Supreme," often navigates into nightmarish dimensions and fights rather demonic villains. Don't expect Marvel to change that up much—as they showed with Thor, the studio believes that even its more outlandish heroes can be a part of its grand cinematic universe. Derrickson may prove an Alan Taylor or even a Jon Favreau—a competent director-for-hire who slots in very nicely with producer Kevin Feige's vision for the films. But it's hard not to feel prickly about an uninspired hire like Derrickson after Edgar Wright's sudden and mysterious departure from Ant-Man.
Today it was announced that Prometheus scripter Jon Spaihts has been contracted to write Doctor Strange, which is again, hard to get excited about. Spaihts has a script on the Black List (an industry tally of great unproduced screenplays) called Passengers that is now being developed for Keanu Reeves, but other than that, his resume is slim. Remember 2011 alien invasion horror film The Darkest Hour? Me neither, but he wrote it. And his contribution to Prometheus was the original script, which he wrote as a direct prequel to Alien. Damon Lindelof's heavy re-write gave us the muddled film we saw, so it's hard to judge Spaihts' talent based on that.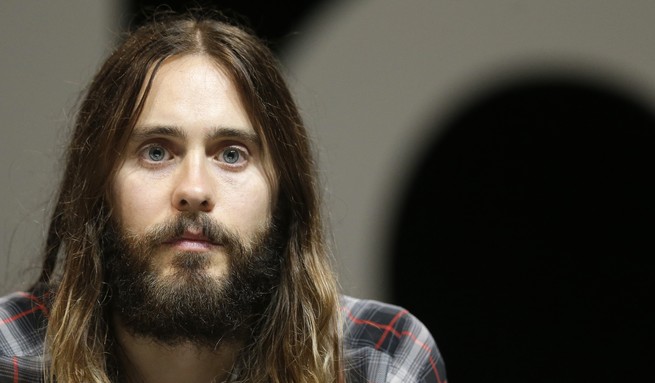 The most important question is, of course, who will play the good Doctor? For the many years Marvel has mulled this project, fans have suggested slightly older marquee idol-types, reflecting Strange's grey-flecked hair and air of superiority. These suggestions have ranged from the ludicrous (George Clooney) to the intriguing (Hugh Laurie), but industry reports have thrown out three names on Marvel's actual shortlist: Benedict Cumberbatch, Tom Hardy and Jared Leto. There's not much linking those three names except that they're all well-regarded actors who are a little…shall we say…strange?
Doctor Strange is supposed to be arrogant, especially at the start of his origin story, so Cumberbatch might be a nice fit in Sherlock mode. Hardy has a bulkier frame than Strange's spindly comics form, but I can see him being fun if he's in his preening Inception mode. Leto is the most distressing option—yes, he just won an Oscar and it means he can command some big offers, but he still primarily plays weasely weirdos, and Doctor Strange is supposed to be an imposing, wizened figure.
It's still early days—Doctor Strange is apparently earmarked for a 2016 release but is still very much in the "long-term development" stage, as it has been, in some form or another, for more than 20 years now (Wes Craven almost directed this movie in the early '90s!). And Marvel has a good track record identifying talent that fits with its projects. But we're all waiting for the bloom to come off the rose. Could that be now?
This article is from the archive of our partner The Wire.