A 'Mrs. Doubtfire' Sequel Is Probably Happening: So What Have the Kids Been Up to?
A sequel to Mrs. Doubtfire looks to be in the works, according to this report by The Hollywood Reporter, which has us asking: What happened to the kids?
This article is from the archive of our partner
.
A sequel to Mrs. Doubtfire looks to be in the works, according to this report by The Hollywood Reporter, which has us asking: what's the cast been doing?
The adults are fairly obvious. For being a family comedy from the '90s, Doubtfire actually had a pretty prolific cast: Robin Williams (he's the only one attached to the sequel so far), Sally Field, Pierce Brosnan, and Harvey Fierstein all had and have successful careers. It's the kids, though, who've seen their days come and go. 
Such are the tribulations of child actors. The three Hillard children all had at least one major role after Mrs. Doubtfire launched (or propelled, at least) their acting careers, but have since the '90s things have been bleak, their IMDB credits whithered, either in quantity or quality. 
Which means they're all probably up for a sequel right? Nothing better to do, you know? Uh...
Mara Wilson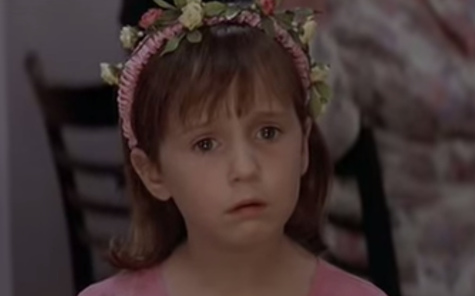 Let's just get this out of the way: Wilson, who played the youngest in Doubtfire, is in no way game for a sequel.
For the record, no, I do not have anything to do with the Mrs. Doubtfire sequel, nor will I.

— Mara Wilson (@MaraWritesStuff) April 17, 2014
Wilson has some thoughts on the idea of sequels (they "generally suck") and thinks a Mrs. Doubtfire sequel in particular is unnecessary. So her enthusiasm to reprise the role of Natalie is not high. But the main reason she's not interested:
They haven't asked me to be in it, and I think it would be weird if they did! I don't act much and am not a cute little kid anymore.

— Mara Wilson (@MaraWritesStuff) April 17, 2014
She's not really an actor anymore. Wilson was in a couple of minor things the past few years, but before 2011 she hadn't acted in anything since 2000. She's mainly a writer now, and seeing as Fox has already nabbed the Elf scribe to write Doubtfire 2, it's doubtful Wilson has anything to do with the project. But boy, did she have quite the few years after the first film: Wilson followed Doubtfire with the Miracle on 34th Street remake and Matilda – two premiere roles for a female child star. Maybe she figured she should quit while she was ahead.
It seems that she got burned out on stardom and doesn't really want to return to the craft (not even for Dancing With The Stars!). Which is admirable, in a way, bowing out instead of fiddling around with meh parts for years. Which brings us to ...
Matthew Lawrence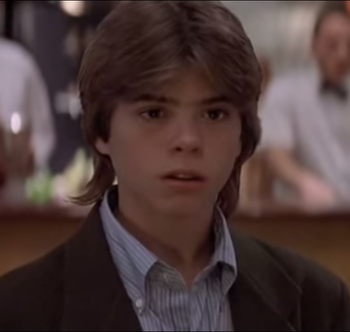 Ah, Matthew. What happened? The '90s were so promising, but the second millennium has not been kind. The role of middle-child Chris Hillard was followed by a recurring role in Blossom, and then the greatest role of his (or anyone's, really) life: Jack Hunter in Boy Meets World. Lawrence was on the show for four seasons, and it would be unrealistic to expect him to top playing the coolest character ever on TV. But Lawrence's career since BMW has been ... lacking.
He had a prominent part in The Hot Chick (the role speaks for itself) and then not much else: guest spots on CSI: Miami and Boston Public, and he went on Melissa and Joey to say hi to his brother, and that's about it. But he's no stranger to terrible movies (and like we said, Mrs. Doubtfire 2 will not be good). Last year he was in a movie called My Santa (with Parks and Rec's Jim O'Heir) and this year he's in The Dog Who Saved Easter, a sequel to the instant-classic The Dog Who Saved Christmas. So unlike his film-sister Wilson, he clearly doesn't have a problem with sequels. And considering he's not even a lead in Easter, Lawrence isn't exactly a hot commodity right now. Check out the trailer –we think that's Lawrence at the 50-second mark.
TMZ reports that Lawrence is "on board" for a sequel, because of course he is. Unlike his costars, he hasn't given up the acting dream, and look at the kinds of movies he's in now. Mrs. Doubtfire 2 would be his biggest role in years. Whether or not he's wanted for a sequel, though, is another question. But there's always hope: maybe Disney will bring Jack Hunter back for Girl Meets World. 
Lisa Jakub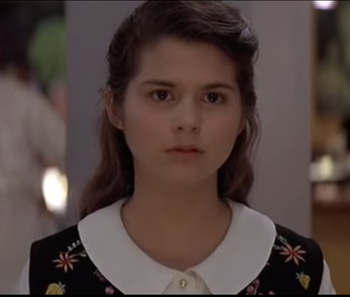 The eldest Hillard had the quietest career: two big roles and that's pretty much it. Three years after Mrs. Doubtfire, Jakub was in Independence Day (with Doubtfire costar Harvey Fierstein), then followed a bunch of minor things until 2000 when she apparently retired from acting. She seems to be self-aware about her acting career, though. Her Twitter bio reads: "Mrs. Doubtfire, Independence Day and many bad TV movies." Would she want to add Mrs. Doubtfire 2 to that list? She doesn't outright dismiss it, but considering she's been out of the profession for more than a decade, we're guessing probably not:
About #MrsDoubtfire2 : It's news to me! No one has asked and don't know how I would feel about it. Hard to comment without any information!

— Lisa Jakub (@Lisa_Jakub) April 17, 2014
This article is from the archive of our partner The Wire.