Your Last Minute Guide to Picking the Perfect NCAA Bracket*
* Or at least avoiding the teams that will blow it up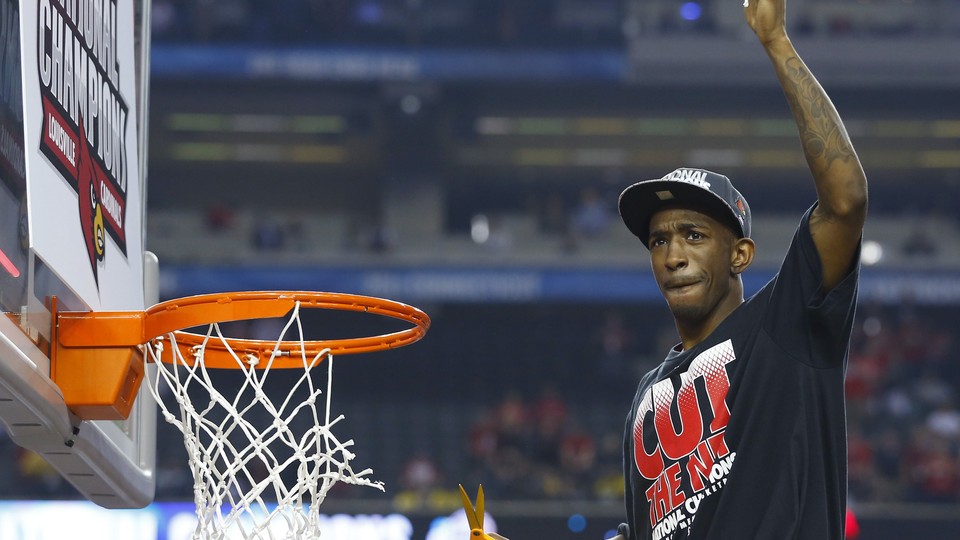 This probably won't help you win Warren Buffett's $1 billion prize for filling out a perfect bracket. But it might help you fill out a less imperfect one.
That's because I know about imperfection. I'm a Georgetown fan. Ever since 2007, when the basketball gods helped the Hoyas reach the Final Four, it's been one upset after another. In 2008, they lost to 10-seed Davidson as a 2-seed. In 2010, they lost to 14-seed Ohio as a 3-seed. In 2011, they lost to 11-seed V.C.U. as a 6-seed. In 2012, they lost to 11-seed North Carolina State as a 3-seed. And in 2013, they lost to 15-seed Florida Gulf Coast as a 2-seed. Overall, they were expected to win 9.7 tournament games based on their seedings. They won two.
Some of this was just bad luck. Davidson and V.C.U. were, in retrospect, juggernauts. And Florida Gulf Coast was plenty impressive the way it turned alley oops into an art form. But Georgetown struggled to even keep these games close. That's more than some unfavorable matchups. That's something unfavorable about them. In other words, something about the way they play must make them vulnerable come March. The same thing that makes teams like Vanderbilt and Wisconsin, who have also been Make-A-Wish foundations for Cinderellas, vulnerable.
That something is how many shots they take. It's simple math. The team that shoots more is more likely to win. Teams like Louisville are built to do exactly that, trapping all over the court and crashing the offensive glass. But teams like Georgetown aren't. They're more conservative. They just try to stay in front of people on defense, not create turnovers. Keep other teams from getting offensive rebounds, not get them themselves. Beat you with efficiency, not volume. Which gives them no margin of error.
It turns out there are four ways a team can effectively gain—or lose—extra shots. Those are turnovers, offensive rebounds, blocks, and three-pointers. The first two are as straightforward as it gets: a turnover is a possession without a shot, and offensive rebounds are called second shot opportunities for a reason. But the others are a little less obvious. Think about them this way. A blocked shot is a shot that never had a chance of going in—so it shouldn't count as one. And a made-three pointer is, behold the magic of math, like a shot and a half.
Now we just have to put this all together. We can add up all the extra shots a team gains, subtract how many it gives up, and then adjust for their pace to tell us how many percent more—or less—shots it gets a game. But all shots aren't created equal, because all players aren't created equal. We have to account for talent, too. The simplest way to do this is to just count how many NBA first-round picks each team had.
I calculated both for all the top six seeds going back to 2003, when Ken Pomeroy's tempo-free stats begin, and then regressed them against how many tournament games they had won. Both were statistically significant, and together they explained about 20 percent of wins—not bad. Even better, the extreme best and extreme worst by this measure did a pretty good predicting who would make the Final Four, and who would get upset. The top 10 percent made the Final Four 52 percent of the time (and got upset 8 percent), while the bottom 14 percent got upset 52 percent of the time (and made the Final Four 2.7 percent).
So who are the contenders and who are the pretenders this year? Well, I tallied up their extra shots, and averaged Chad Ford and Draft Express' draft ratings to give me an idea how many future NBA first-round picks they have. But before we get to the results, it's worth remembering that a few of the top teams have suffered significant injuries. Syracuse came in second by this measure, but has lost five of their last seven games as Jerami Grant has battled back problems. Arizona came in fourth, but has dropped four of their last 13 games since Brandon Ashley went out—and that after starting 21-0. And V.C.U. came in fifth, but will be without their best shooter after he sprained a knee during their conference tournament. All that said, here are the healthy teams you should take seriously, and not.
Contenders
1. Louisville. Once again, Rick Pitino's squad is an extra shot monster. They force the second-most turnovers, the 21st-most offensive offensive rebounds, limit opponents to the fifth-worst three-point shooting percentage, and block a ton of shots. Everyone's picking them to go to the Final Four with good reason.
2. Duke. But, if you're looking for somebody to trip Louisville up before that, Coach K's team is probably your best bet. They don't turn it over themselves, get a decent number of second shots, but really distinguish themselves on threes: they make and take a lot of them, and limit their opponents. Oh, and it doesn't hurt having two surefire NBA players, either.
3a. Michigan State. This is everybody else's trendy Final Four pick, and the crowd might be wise again. The Spartans are finally healthy, have two future pros, and create enough extra shots with their blocks and three-point shooting.
3b. San Diego State. Arizona is ailing, and the Aztecs might be the team that benefits. They don't have anyone NBA scouts love, but they do give themselves lots of extra shots. They force turnovers, gobble up offensive rebounds, block shots, and guard the three-point line.
Pretenders
1. Iowa State. It hurts me to say this, because they're such a fun team, but the Cyclones are horrible at getting extra shots. They're one of the worst at creating turnovers, getting offensive rebounds, and blocking shots. Now, they don't turn it over themselves, and can get molten-hot from three, so they could still go far. But it wouldn't be that shocking if they lost to a North Carolina Central team that's fifth-best at forcing turnovers.
2. Creighton. Everything I said about Iowa State equally applies to the Bluejays. They're one of the worst at generating turnovers, worst at getting second shots, and worst at blocking shots. But they're the best at three-point shooting, and have an NBA player in Doug McDermott—and, more importantly, a relatively easy draw until the Sweet 16.
3. Virginia. When I think about them, the word that comes to mind is solid. They play textbook defense, don't give up second shots, and don't turn it over too much. But they don't create turnovers, don't shoot enough threes, and don't have any pro talent. In other words, they're good, but maybe not good enough.