This article is from the archive of our partner
.
I, Too, Am Harvard is a play, a Tumblr, a video, and a hashtag all geared towards raising awareness about the experiences of black students at Harvard University. Kimiko Matsuda-Lawrence, a sophomore, interviewed 40 students who identify as black, according to The Washington Post. In the accompanying photo campaign by Carolyn Powell, students posed with the sort of ignorant and/or racist things people have said to them, like "You aren't black on the inside," or "Will you teach me how to twerk?" This is just the latest in a series of campus-specific discussions on diversity that have gone viral, usually after talks with the administration led nowhere. 
Last fall #BBUM was an outlet for black students at the University of Michigan. Students at UCLA (disclosure — I went to UCLA) released two separate videos about the lack of diversity on campus: one in November by undergraduates and one in February by a selection of the 33 black students at the law school (out of 1,100). Dear White People, which was a hit at Sundance, follows a group of black students at a predominantly white school. At one point, one of the frats throws a "Ghetto"-themed party. 
The power of these videos is that they point out the same problems. When campuses lack diversity, students of color feel alienated. There's a sense of having to work harder than everyone else to get the same results, both to prove you aren't there because of affirmative action and to address the sense that everything you say and do represents the entire black community.
Some of my professors and GSIs already assume I am an underachiever so I have to work twice as hard to prove them wrong #BBUM

— ger (@geralynicki) November 19, 2013
In "33," one law student put it this way:
It's just a constant burden of pressure. I'm constantly policing myself, just being aware of what I say and how it can be interpreted, because I essentially am the representation of the black community.
Students in the "I, Too, Am Harvard" video mention an op-ed in campus newspaper the Harvard Crimson that criticized Affirmative Action after the Abigail Fisher Supreme Court case. "It just created a tense atmosphere on campus, specifically for students of color," Tsega Tamene, a junior and the play's producer, told The Post. "It was an an op-ed piece, but it was very strongly questioning our presence on campus."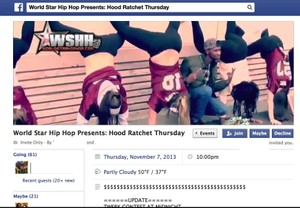 There are several specific incidents at every school people can point out to represent the alienation of students of color. UCLA's "Asians in the Library" video, in which an white student rants about "hordes of Asians" on campus (UCLA is about 40 percent Asian) went viral. The University of Michigan's World Star Hip Hop Presents: Hood Ratchet Thursday frat party happened just before #BBUM.
The experiences are similar, but the end goals of these campaigns vary — some want to increase recruitment and retention, some want to start the conversation, and other wants concrete stabs at real diversity, not just marketing.
The University of Michigan allocated $300,000 towards a multicultural center in January. At UCLA, meanwhile, the "33" video increased racial tensions on campus. "I, Too, Am Harvard" wants to work with the school administration as well as students at other campuses.
This article is from the archive of our partner The Wire.