Getting to Know the Olympic Women Figure Skaters, in GIFs
The Olympic moment everyone has been waiting for is here. On Wednesday, the best female figure skaters in the world will take the ice for their short programs. Here's a guide to which skaters are poised to winning gold, which ones are medal contenders, and the few that might surprise us in Sochi.
This article is from the archive of our partner
.
Update 2:38 p.m.: The results from Wednesday's ladies' short program are at the bottom of this post.
That Olympic moment everyone has been waiting for is here. On Wednesday, the best female figure skaters in the world will take the ice for their short programs. We talked to skating expert and enthusiast Dave Lease, one of the brilliant minds behind The Skating Lesson blog, to handicap the field. Here's a look at who's challenging for a medal, who should be happy to be here, and what each favorite needs to do to bring that gold home. 
The Gold Medal Contenders
The Queen: Yuna Kim
Kim is the reigning Olympic champion. She absolutely dominated the field in Vancouver in 2010.
Her Strengths: Her triple lutz-triple toe combination; and her mental toughness. No one covers as much ice or goes into that lutz-toe combination as well as Kim does. But her biggest strength might be that this woman never gets frazzled. Four years ago, Kim had the pressure of an entire country on her, a hungry Mao Asada landing triples axels, and absolutely demolished the field.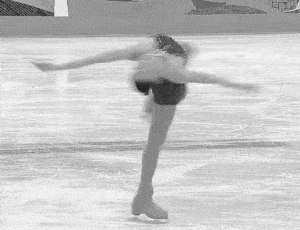 Her Weaknesses: She's not as flexible as the other women. This affects her on her spirals and spins, but her choreography tends to play to her strengths — her carriage and arm position. And since her first Olympic gold medal, she's shown that she isn't always invincible.
What Needs to Happen for Kim to Win Gold: Be mentally tough. "In order to win gold, she likely needs to deliver a performance as good as the one she delivered in Vancouver. Even Katarina Witt skated tentatively in defense of her Olympic title," Lease told The Wire. "If she is able to withstand the immense pressure of being her country's biggest fad and deliver once again, we should probably all take a seat and quit talking about her free leg for a while."
---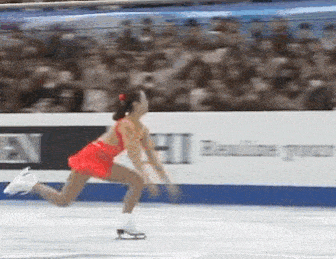 The Fighter: Mao Asada
Asada is Kim's chief rival and the 2010 Olympic silver medalist, and she's been around the game for the longest time. "Eight years ago, she was arguably the best skater in the world, but she was too young to compete in Torino. She remained near the top of the sport for four years, landed three triple axels in Vancouver, choreographically slapped herself across the face and still lost to arch-rival Kim," Lease said. "Since that time, she lost her mother and attempted to rebuild her jump technique from scratch."
Her Strengths: Her triple axel. She's the only woman in the world who regularly attempts the difficult jump. 
Her Weakness: Her triple axel. She's had trouble fully rotating and sticking it. At yesterday's practice, she was having trouble landing the jump.
What Needs to Happen for Asada to Win Gold: Land her jumps and cross her fingers. "In order to win, she needs to fully rotate all of her jumps and hope that the judging is somewhat honest. This is skating; don't hold your breath," Lease said.
---
The Cinderella Story: Julia Lipnitskaya
Her Strengths: Her flexibility and the hometown advantage. Lipnitskaya (also spelled Lipnitskaia) is the Russian word for Gumby. And her spins and spirals can take your breath away. But perhaps the best thing that Lipnitskaya has going for her is that she's Russian. Lease mentioned that in order for Asada to win, judging has to be "honest."
Through these past few weeks, we've seen some kind judging when it comes to Russian skaters. In the pairs competition we saw a Russian pair, Tatiana Volosozhar and Maxim Trankov, actually get (+.90) execution points even though Voloszhar put her hand down on the ice after a thrown jump. The other Russian pair, Stolbova and Klimov, were given very high marks in their choreography/component scores despite skating to the Addams Family.
And Lipnitskaya has been afforded generous points for her jumps and rewarded for her spins, even though she sometimes has a bad habit of traveling across the ice while spinning (the best spins stay in one place).
"Her marks have risen faster than inflation during the 1920s," Lease said.
Her Weaknesses: There are questions about Lipnitskaya's endurance — in her long program during the team event, her jumps got a bit sloppy toward the end (which, again, won't be a problem if she's judged generously).
What Needs to Happen for Lipnitskaya to Win Gold: She needs to skate clean. If she does, "the judges could make it incredibly difficult for Yuna Kim to win" Lease said. "Her family sold all of their belongings in order to fund her Olympic dream. The public is not going to feel sorry for the Korean multimillionaire if she has to settle for silver," he added.
---
The Medal Contenders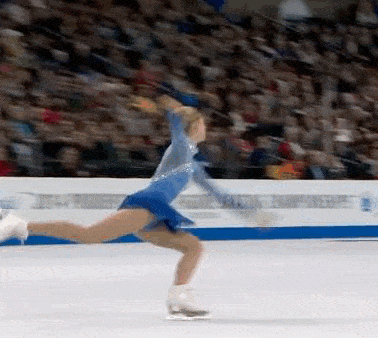 The American Dream: Gracie Gold
Lease playfully describes Gold as "the world's best flight attendant." (It's the smile.) She's probably the U.S.'s best hope for a medal — her maturity and artistry have improved and her triple-triple combination looks solid.
Her Strengths: She's improving very fast.
Her Weaknesses: She's not improving faster than Lipnitskaya.
Needs to Happen for Gold to win a Medal: In order to get a medal, Gold will need the favorites to hand in sloppy performances. "Given that she is coached by the same man [Frank Carroll] who gave us Michelle Kwan, we are pretty much required to root for her," Lease said. 
---
The Struggling Artist: Carolina Kostner
Kostner, a former world champion, is capable of skating beautifully and she is capable of landing difficult jumps. The only problem is that she's inconsistent and has struggled to put it all together in the biggest competitions.
Her Strengths: Her combination of artistry and jumping ability.
Her Weaknesses: She doesn't have the best track record of putting it all together.
What Needs to Happen for Kostner to win a Medal: Luck. "Age and injuries are not on her side, but God may just be after her stunning performance to 'Ave Maria' in the team short program, " Lease said. "I will be lighting a candle for her medal hopes"
---
The Japanese Women: Akiko Suzuki and Kanako Murakami
Japan has a wonderful skating tradition. We saw it in the men's competition with Hanyu and his compatriots, Tatsuki Machida and Daisuki Takahashi. Asada has rivals too. Suzuki and Murakami both beat Asada at Japan's nationals. But they needed a sub-par free skate from Asada to do it.
Murakami's musicality leaves a lot to be desired (some people don't care for her jump preparation), and while Suzuki is a great skater, she doesn't have the wow-factor that Asada or Kim do. She also struggles because her lines (you'll notice it in her spins) aren't as aesthetically pleasing as some of the other women. A clean routine from Suzuki probably wouldn't beat a good one-bobble routine from Asada or Kim.
What Needs to Happen for Suzuki or Murakami to Win a Medal: Major mistakes from the top women.
---
The Darkhorses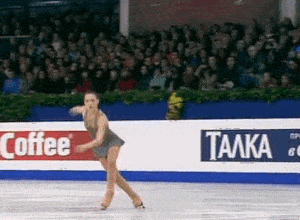 The Wild Card: Adelina Sotnikova.
Even though Sotnikova beat Lipnitskaya to win her national championship this year, it's been Lipnitskaya that's become the Russian favorite thanks to a strong performance in the team event. It's not unlike the ice-dancing competition when the Russian team that won nationals wasn't the favorite going into Olympic competition. She can "jump higher than most of the men," Lease explains.
Her Strengths: Jumps and being Russian.
Her Weaknesses: Her artistry and consistency.
What Needs to Happen for Sotnikova to Win a Medal: It's kind of a crapshoot. With the boost that Lipnitskaya is getting, no one knows how the judges will score Sotnikova. In a sense, not skating in the team event hurt Sotnikova because it allowed Lipnitskaya to shine and grab momentum. But then again, this is Russia. "She may wave to the crowd during her spiral sequence, but these Olympics have shown us that that makes her a medal threat," Lease said.
---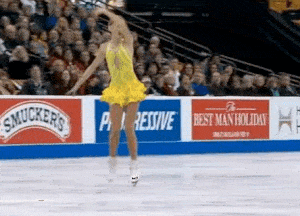 The Youngster: Polina Edmunds
"Polina Edmunds is making her senior international debut. If you unaware of that fact, NBC's commentators will remind you as often as they let you know that the American and Canadian ice dancers share a coach," Lease said. That is all we could get out of Lease. 
Her Strengths: Her potential.
Her Weaknesses: She's still very young.
What Needs to Happen for Edmunds to Win a Medal: A splat-fest would help. But in all seriousness, this might be just a trial-run for Edmunds. She's still growing into frame. And though she has nice jumps, she isn't as polished as the other women in the field (compare her with Kostner's artistry). Sending Edmunds to the Olympics is an investment in the future of U.S. figure skating. In four years, when she's 19 — the age Kim won her first gold — is when we'll expect her to challenge.
---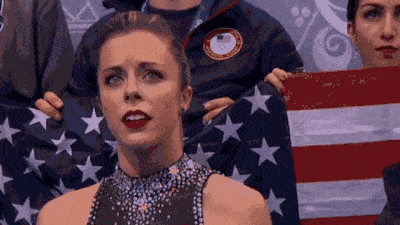 The Villain: Ashley Wagner
Ashley Wagner, skating's Rachel McAdams doppelgänger, has gone from golden girl to villain in about a month. It's been a strange turn for Wagner, which began by not finishing in the top three at nationals and exacerbated by her reaction to her lackluster score during the team event.
Her Strengths: Wagner does everything well.
Her Weaknesses: She doesn't do one thing exceptionally well.
What Needs to Happen for Wagner to Win a Medal: "Ashley Wagner has about as much of a chance of winning gold as a third party candidate does in a general election," Lease said. He explained that Wagner's fourth-place finish at U.S. nationals will give judges leeway to knock down her scores — which they did during the team event. 
But medaling for Wagner would have been difficult anyway. She's kind of like a lot of great college football players and basketball players. Many put up startling statistics in college, but go undrafted because they don't have the one weapon (shooting, passing, catching, verticals, athleticism, etc.) that puts them past their peers.
In order for her to medal, she'd need a lot of help from the other skaters. "Her best outlook involves a clean performance and generating another meme," Lease said. 
***SPOILER ALERT RESULTS***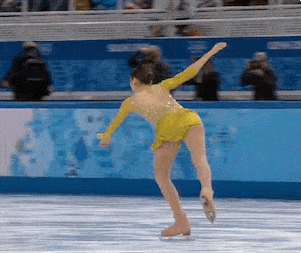 Update: 2:39 p.m.: The race for gold is now a three-person race. And only one the favorites got there. Yuna Kim skated beautifully and finished with a season-high 74.92 points. Adelina Sotnikova, the 17-year-old Russian and compatriot of teen sensation Julia Lipnitskaya, finished right behind her with 74.64 points. And Carolina Kostner from Italy also broke the 74 threshold with 74.12 points putting her in third.
American Gracie Gold is in fourth with 68.63 points, followed by Lipnitskaya and Wagner. Mao Asada, the reigning Olympic silver medalist is in 16th place after bobbling all three of her jumps. Asada's short program garnered 55.51 points.
This article is from the archive of our partner The Wire.