The Best Olympic Events for Promoting Obamacare
The Obama administration has purchased Olympics ad time according to Politico, so its officials are probably asking themselves: which Olympic events best convey the idea that life is full of unexpected, but expensive, health hazards?
This article is from the archive of our partner
.
The Obama administration has shelled out for ad time during the Olympics, hoping to convince young and uninsured people that health insurance is a good idea, Politico reports. The ads will be focused in Houston, Dallas, Tampa, and Miami, a Department of Health and Human Services official told Politico.
Texas and Florida have the highest number of uninsured Americans, but both states have been resistant to Obamacare and attempted to block the team of navigators funded by the government to help people insure. Dallas in particular was the scene of a navigator fraud controversy. Given that the Olympics will end on February 23 ( a little more than a month before open enrollment ends on March 31) this is a pretty high stakes ad blitz, and the administration's officials are probably asking themselves: Which Olympic events best convey the idea that life is full of unexpected, but expensive, health hazards? Bonus points if the sport is cool enough to appeal to young people.
Here are our recommendations:
Honorable Mention: Speed Skating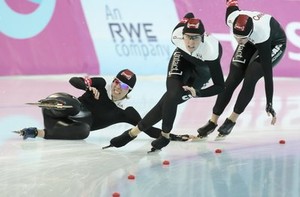 Speed skaters wear helmets, but the real danger is getting slashed by the skates of your competitors. J.R. Celski was cut to the bone by a competitors blade at the U.S. Trials. The cut required 60 stitches and therapy. The commercial basically writes itself — a video clip shows the accident, then it cuts to Celski: "I was really lucky to have health insurance, otherwise I never would have skated again." This would rank higher, but speed skating seems a little silly.
5. Luge, Bobsled, and Skelton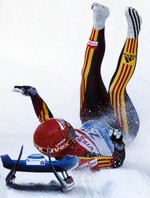 All three of these sports involve hurtling down a chute at breakneck speeds. That's especially true of skeleton, which is luge but head first. Head first! Traveling almost 90 miles an hour! Luge was also the third most-watched event at the 2010 Olympics in Vancouver. On the other hand, it would arguably be in bad taste to advertise health insurance during these sports. Luger Nodar Kumaritashvili died at the 2010 Olympics.
4. Skiing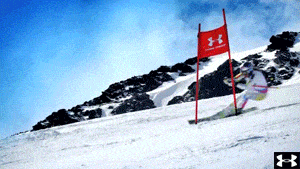 The two most-watched events at the 2010 Olympics were Freestyle skiing and Downhill skiing. Skiing is dangerous, as Angela Merkel proved earlier this week, but it's also rising in popularity among young people. Unfortunately, Lindsey Vonn (the only skier most casual sports watchers know by name) won't be competing at the Olympics this year, meaning the sport will lose her star power. Without her, we're not sure skiing will give the government a good return on its investment. 
3. Figure Skating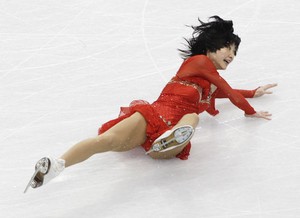 Figure skating was the fifth most-watched event at the 2010 Olympics. It's a little dangerous, but less so than anything else on this list. It's also how you reach the Tumblr crowd. Tumblr's users probably aren't buying their own insurance, but Tumblr is one part fandom GIFs and one part blogger activism. Health insurance is an important cause and figure skating has a wider appeal than most sports. Figure skating costumes are post worthy, some figure skating pairs have intense followings and, most importantly, it's one of the only sports where the female skaters are more popular than the men (think Michelle Kwon and Tara Lipinski).
2. Hockey
Hockey wasn't one of the most watched sports, but it was the most "buzzed about" sport at Vancouver according to Nielsen. Also, it's cooler than skiing, more dangerous that figure skating, but not full on deadly like luge and similar events. This would be a really good time to promote Obamacare's dental insurance benefits (kids get dental insurance automatically).
1. Snowboarding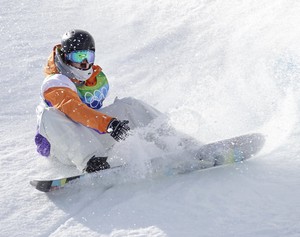 Not only is snowboarding cool, but the danger is part of what makes it so exciting. It's also pretty scary. "Yeah, we've had a lot of injuries, a lot of serious ones, a couple deaths in our sport," American snowboard cross athlete Nate Holland, told The New York Times in Vancouver. "It's no joke." It wasn't as watched freestyle and downhill skiing (or luge), but you have to think about your key demographic here: uninsured young men. As the 1999 Disney Channel original movie Johnny Tsunami proved, snowboarding > skiing, at least for now.
This article is from the archive of our partner The Wire.