The Top Diplomacy Gaffes of 2013, Celebrity Edition
Celebrities embarrass themselves in so many ways. This year, they were especially adept at making a mess during their vacations abroad.
This article is from the archive of our partner
.
Celebrities embarrass themselves in so many ways, but something special when their thoughtless mistakes lead to an international incident. In 2013, famous people were especially adept at making a mess during their vacations abroad and even occasionally pitting whole nations against each other.
We've analyzed the lot and picked the top five celebrity-induced diplomatic slipups. They are arranged the worst (gaffes that made the world a more dismal place) to the best (those which may have actually made it a little better through some backwards global awareness.) Sometimes saying the wrong thing at the right time isn't the worst thing in the world.
5) Dennis Rodman Visits North Korea, Makes Friends With Kim Jong-un
In February 2013, VICE sent a filmmaking crew, three members of the Harlem Globetrotters, and human circus Dennis Rodman to North Korea on a "basketball diplomacy" mission. They hoped the common sport would serve as a cultural bridge between the U.S. and the DRPK, but did not expect Rodman to make fast friends with North Korean dictator Kim Jong-un. Which is exactly what happened, of course. Rodman apologized for their respective countries not being on good terms, and went on to tell Kim "you're a friend for life." He will return for a third visit this month.
Some hoped Rodman would shine a much needed light on the secretive nation, but his views on Kim were shockingly undiscerning. "He has to do his job, but he's a very good guy," Rodman said of Kim in September. He told Obama he should reach out to Kim: "You don't have to talk about politics.... Meet him or even give him a call. That's all he wants." Rodman's perspective on Kim echoes a dangerous Western treatment of the ruler as a comical character, rather than the murderous leader of a repressive regime.  Rodman's gaffe, attesting to the character of a dictator instead of drawing attention to conditions in a country notorious for human rights violations, so absolutely no good came of this.
4) Bey and Jay Go to Cuba
Jay Z and Beyonce visited Cuba on their wedding anniversary this year, sparking speculation that their friend in the Oval Office had personally okayed the trip and calling into question the power couple's usually flawless judgment. The rumors were so forceful that Barack Obama eventually weighed in on their trip and explicitly denied White House involvement. After it was established that the Bey and Jay's trip was legal and their travel approved through legitimate means, congressional Republicans took the opportunity to introduce a bill that would make it much more difficult for U.S. citizens to enter Cuba. One Democratic representative called it the Jay-Z and Beyonce Bill, so we know this is no coincidence. It got so bad (we assume) that Obama even had to shake hands with Raul Castro last week.
3) Justin Bieber Hopes Anne Frank Was a Belieber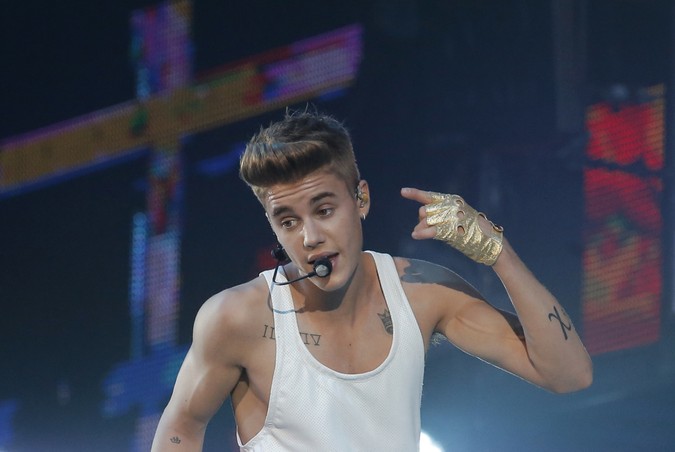 Justin Bieber visited the Anne Frank House in Amsterdam and left a note in the institution's guestbook showing just how highly he values the young Holocaust victim:
"Truly inspiring to be able to come here. Anne was a great girl. Hopefully she would have been a belieber."
One almost feels bad for young Bieber, so blinded by fame and the pressure to market his brand that he lacks awareness of even the most basic rules of human behavior. The Anne Frank House, rather politely, posted his words without comment but the Internet was less than kind to Bieber, who lied about meeting the president of Mexico in November and blew off a number of concerts during his South American tour. Bieber was defended by Anne's step sister, but the contrast between the pop star and Auschwitz survivor Eva Schloss makes him seem even worse. This one is kind of a wash, productivity wise, though Bieber's self-centered reaction to the evocative museum went a long way towards turning people against Bieber worldwide.
2) Jennifer Lopez Serenades a Dictator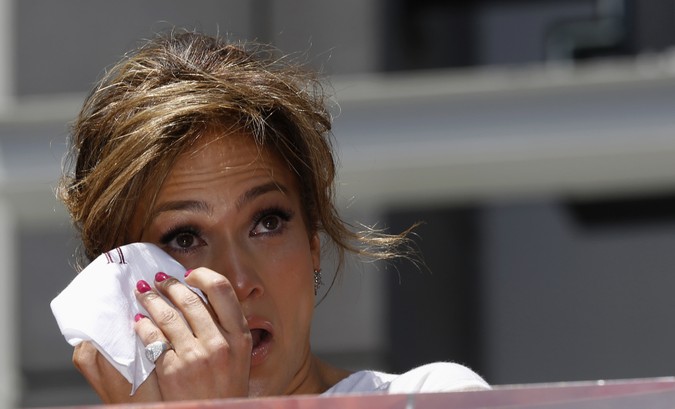 This summer, JLo apologized for regaling the president of Turkmenistan, who happens to lead "one of the world's most repressive countries," with a rendition of "Happy Birthday to You." Jen just happened to be in Turkmenistan to perform at an event sponsored by China National Petroleum Corp. — itself not without controversy — and was not at a government-sponsored occasion, but did manage to honor a request to sing a song for the president at the last minute. 
According to Jen's press team, "had there been knowledge of human rights issues of any kind, Jennifer would not have attended." Though embarrassing for her, the performance shed light on some important issues. Americans likely don't know much about Turkmenistan, or its President Gurbanguly Berdimuhamedow. But now J.Lo watchers are intimately aware that Turkmenistan has blocked U.N. investigators from entering the country and used the severed head of a sheep to intimidate a human rights defender. It also reminds us that our pop stars, who work so hard to keep up their reputations in the U.S., have no fear of hurting their image by performing indiscriminately abroad. Which they do. A lot.
1) Rihanna Tips Thai Police Off to Crime Through Twitter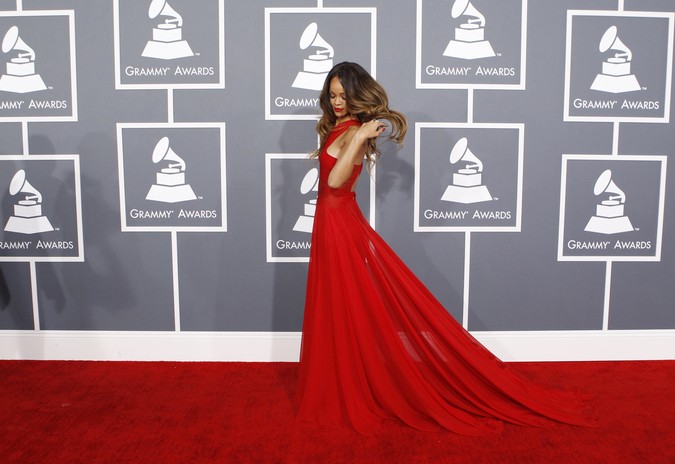 When Rihanna visited Thailand in September 2013, she took to Twitter to document her trip. Within the unsurprising slew of "THANK YOU #LOCATION I LOVE YOU" tweets were a few that stood out, so much so that they caught the attention of Thai authorities. The first shows Rihanna with a slow loris, an adorable endangered primate.
Look who was talkin dirty to me! #Thailand #nightlife http://t.co/V0fT4PfSrQ

— Rihanna (@rihanna) September 20, 2013
Law enforcement officers used her photo to track down the men in possession of the loris and arrest them for illegal exploitation of the endangered species. The men could be jailed for up to four years and be slapped with a $1,300 fine. On the same trip, Rihanna also posted a series of tweets chronicling her experience at and reaction to a Thai sex bar:
Authorities later arrested the owner of the Phuket club, who now faces up to a month in jail and a nearly $1,900 penalty. Thailand's criminal justice system is tough, but fair and the nation struggles with both issues, so we put Rihanna's tweets as the best of the worst, even though their socially responsible ramifications were a total fluke.
This article is from the archive of our partner The Wire.