In September, We Said Goodbye to 'Breaking Bad'
Our month-by-month retrospective of 2013 continues with September, when Breaking Bad broke, the Emmy awards were weird, and Fox birthed the Sleepyheads superfandom.
This article is from the archive of our partner
.
The Year That Was, 2013 is far too large of a topic to tackle all at once, even when only focusing on the pop culture aspects. Breaking things down month-by-month feels like the smarter call. We'll be working our way through the year one month at a time, remembering the songs, films, TV, and other fun/horrifying stuff that we may well have already forgotten.
The #1 Song
By September, Robin Thicke's song of the summer "Blurred Lines," had overstayed its welcome on the charts (and in our hearts and minds), leaving the door open for Sara Bareillis's "Brave." Sorry, we mean "Roar" by Katy Perry. Perry's uncomfortably familiar hit reigned at the top of the Hot 100 for most of the month before being overthrown by Miley's "Wrecking Ball" at the tail end of the month.
The #1 Movie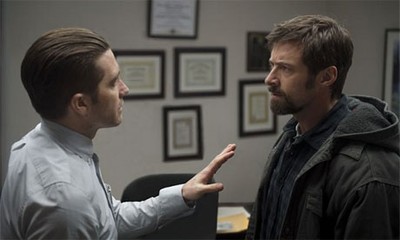 Prisoners, starring Hugh Jackman as a dad determined to find his daughter and Jake Gyllenhaal as a twitchy cop, took the month and eventually went on to gross $60 million. September is an odd time for movies, almost too early for prestige films but too late for blockbusters. Prisoners was somewhere in the middle, thrilling and violent but not quite deep enough. Some Oscar contenders did premiere, though in limited release. Steve McQueen's 12 Years A Slave haunted viewers with its violence and realism and Wadjda made history as the first Saudi Arabian film to become a foreign language Oscar contender. Joseph Gordon Levitt's porn addiction rom-com Don Jon premiered, too, but we don't expect it to make too many shortlists.
The Month in TV
After five seasons, Breaking Bad, a delightful little show about a small business owner in Albuquerque, New Mexico, ended in a hail of gun fire. And as sad as all the fans were, no one was more distraught than AMC. Yes, the Bryan Cranston and Aaron Paul led workplace comedy finally became a hit for the network just as it ended its run, with 10.3 million viewers. Someday, when we're watching a Mad Men spin-off following 20-something Sally Draper in San Fran, we'll all think back to the good old days.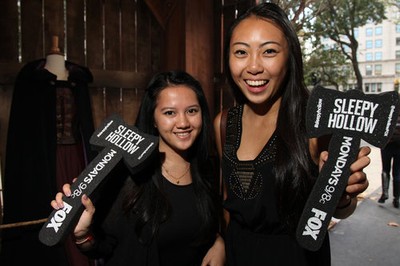 But what September taketh away, it can also giveth. Several of our favorite (and least favorite) shows returned with new seasons, joined by a bunch of great new ones. Sleepy Hollow developed a fanfic-writing, super shipping fandom almost instantaneously and Masters of Sex proved it was about more than sex (though just barely) with its clinical sex scenes and hints at ambition. The Blacklist was a hit for NBC, and Marvel's Agents of SHIELD seemed like it would be the most popular show of the season. Those were better days. Robin Williams and Michael J. Fox returned to TV with The Crazy Ones and The Michael J. Fox Show, respectively. Oh, and Sarah Michelle Gellar was there too. Williams had better ratings but it's nice to see Fox every once in a while. 
We were less excited when Dads premiered, since it was just as bad and offensive as we thought it would be. Lucky 7 was the first casualty of the season, inspiring a lot of jokes about being not-so-lucky. Speaking of cancelled, Hoarders ended its long reign as the show we all felt guilty about being fascinated by, and Ryan Lochte's E! reality show What Would Ryan Lochte Do? was put out of its misery. Jeah, we were kinda bummed about that too. AMC also re-cancelled The Killing.
Also...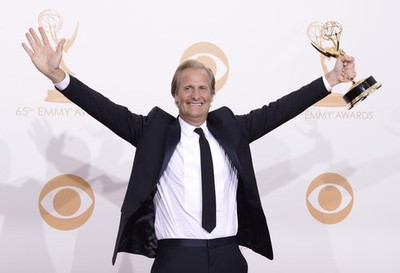 The 65th Emmys happened and they were surprising, but for all the wrong reasons. Instead of the usual boring wins (how many awards does Modern Family need at this point?) there were quite a few snubs. Laura Linney beat out Elizabeth Moss and Jessica Lange; House of Cards went home nearly empty handed; and the Emmy voters proved they were the only ones who liked the first season of The Newsroom by giving Jeff Daniels Best Actor.
New York fashion week happened again. Jimmy Kimmel proved that, sometimes, all the super cool fashionistas are just making things up, and Rick Owens wowed the industry by using step dancers instead of models.
Oh, and during a "Between Two Ferns" interview, Zach Galifianakis said everything you've ever wanted to say to Justin Bieber, right to his face.
This article is from the archive of our partner The Wire.