What It's Like to Write for Girls
Sarah Heyward on moving from literary fiction to TV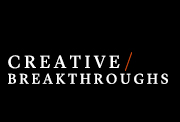 A series of interviews with leaders in media, tech, and the arts
See more
How did twentysomething Sarah Heyward land a job writing for HBO's hit show, Girls? "Write as much as you can, all the time," she said during an interview for Atlantic Video's Creative Breakthroughs series. A graduate of Harvard and the Iowa Writers' Workshop, Heyward was working as a personal assistant in L.A. when Lena Dunham read one of her short stories and hired her as a staff writer.
It's also easy to get too attached to certain ideas. Rocking unicorn stud earrings and bright pink hair (you'll just have to trust us), Heyward advised young writers not to take themselves too seriously. "You have to kill your darlings," she joked. Hear more from Heyward in the video above.
This interview was filmed at the 2013 Aspen Ideas Festival.