Unironically Loving Bad TV
"You couldn't script something as real as Real Housewives," Girls writer Sarah Heyward says.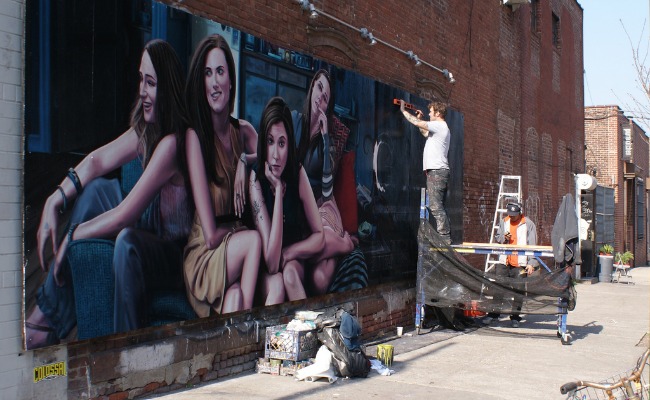 Charles Dyer/Flickr
Sarah Heyward, one of the writers who works on Girls, is unashamed: "I watch way too much TV. I like to pretend it's because of my job, but it's not." Her favorites include Real Housewives, Pretty Little Liars, Switched at Birth, Seinfeld, and more. But, she says, "I don't believe there's such a thing as a guilty pleasure — all my pleasures are completely non-guilty. I still think the stuff at the bottom of the spectrum is good."
Although Heyward was much too down-to-earth to get sucked into the "voice of a generation" hype ("It was Hannah who said it, not Lena") during her interview with Studio 360 host Kurt Andersen at the Aspen Ideas Festival on Friday, there is something delightfully generational about the way she talked about her TV-watching. On one hand, 58-year-old Andersen was surprised that Heyward said she uses her computer and phone while watching shows — "a new way of watching television," he called it — but the more telling part is Heyward's sincerity.
When one thinks of re-runs and reality shows, they seem like mindless entertainment at best and the only thing on at worst, or perhaps target practice for mockery and ironic critique. It somehow seems appropriate that one of the minds behind Girls straightforwardly watches and enjoys all kinds of TV, from artful epics to teen dramas to old sitcoms. Perhaps finding earnest enjoyment in all kinds of imagined worlds, regardless of whether those worlds mimic your own, might be the yin to the yang of the process of "finding yourself" that's so much a part of Girls. In trying to figure out where you fit in, it's helpful to have as much territory as possible to sift through. "It's like a documentary .... It's something that we wouldn't have access to," Heyward said.