Her Big Idea: Paula Crown
Even after all these years, self-portraits can be transformative.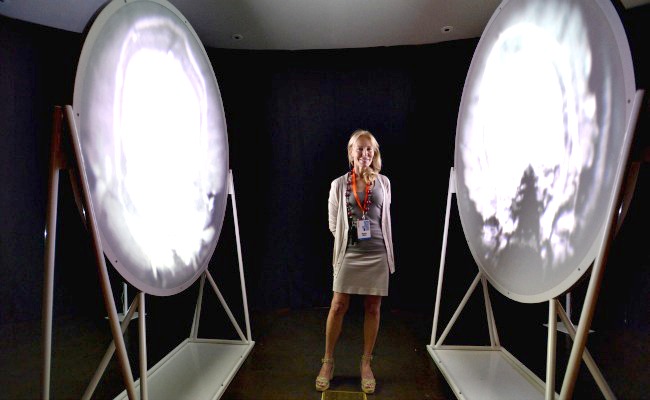 Artist Paula Crown wore a designer dress featuring the life-size, naked torso of an ancient Greek statue to present at the Aspen Ideas Festival on Friday. "One great thing about being an artist is that I can wear a dress like this," she joked.
But her interactive self-portrait, shown above, indicates that Crown is much more than a sassy fashionista. "The genre of the self-portrait is very well-known to all of you," she explained. "The earliest-known reaches back to 2350 B.C. Often artists looked to themselves, the subject that was readily available to them. And of course, objective portraits don't exist; the artists' perception always colors what they're presenting, and the viewer's perception always colors their interpretation. Each time a new medium emerges, we think we can claim some sort of objective improvement about the representation. But like the camera and the computer, we know that they have proved to be unreliable and manipulated in many ways. With 3-D imaging technology and the use of my brain MRI scans, I'm trying to shift perception and create self-portrait from a different angle, literally from the inside out."