A New Way for Gay Characters in Y.A.
Y.A. literature can be depended on as a key reflector of what teens are thinking and doing—so how well is Y.A. doing at reflecting the current state of teen culture with regard to LGBT issues, and how far need we still go?
This article is from the archive of our partner
.
Suddenly, it seems like gay characters are everywhere in Y.A. literature. Or, if not everywhere, certainly in far more places and in a greater variety than ever before. Perhaps the most eye-catching recent example, which preceded Time's controversial new issue, is David Levithan's upcoming Two Boys Kissing—and its cover with, yes, two boys kissing. But beyond the covers, plots involving LGBT characters are twisting and turning and emerging anew from the traditional coming-out story of years past. In last year's Between You and Me, by Marisa Calin, for instance, a girl develops feelings for her female teacher at the same time that she works through feelings for her best friend, who is referred to as "you" throughout, lending gender-ambiguity to the story. Or take Bill Konigsberg's upcoming novel Openly Straight, which features Rafe Goldberg, who's been out since eighth grade in his supportive community of Boulder, Colorado. His life appears fine to all those around him, but part of Rafe's desire to transfer to a new school across the country is so he can try to live without the label of "gay" that he feels determines how people see him, first and foremost.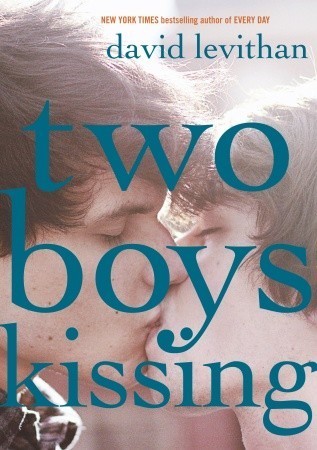 Scholastic Publisher and Editorial Director David Levithan (the same Levithan behind Two Boys Kissing, Invisibility, and 2003's Boy Meets Boy) told me that the environment for gay characters in Y.A. literature has indeed changed remarkably in the past 10 years. "If 2003 was the sea change year for gay Y.A., in which the world did not end because there were lots of gay Y.A. books, in which we were pushing down the door and getting in," he says, 2013 represents another wave of change. "For so many years, so many characters have been defined by their sexuality—they're 'gay'; we don't have to give them any other characteristics," he says. "But gay characters and gay kids have lots of other things going on. No one is just this one thing." In these new books, being gay or bi or lesbian or transgender is wrapped up in conversations of identity that often transcend sexuality, and ask what happens beyond acknowledgment, coming out, and even generalized acceptance of one's choices.
Levithan added, "Every now and then there's a moment when people are grumbling and saying publishers are still scared [of books featuring LGBT characters], but from my point of view that's 100 percent false. I have not had any experience of people not wanting to share these voices and stories. Any perceived resistance is from people who aren't plugged in, whose ideas of what the publishing marketplace is are 10 or 20 years out of date."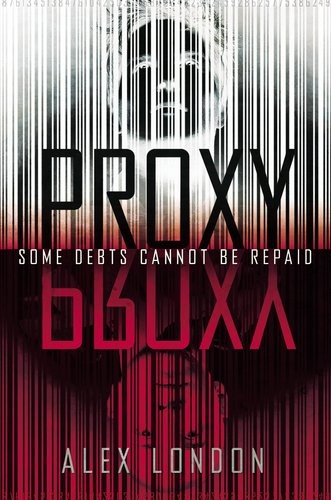 We've come a long way since Alex Sanchez was writing the Rainbow Boys trilogy about gay high school seniors back in the early years of 2000, and the new ways in which LGBT characters are appearing in books often represent realities for their authors, too. Marisa Calin, author of Between You and Me, explained of her take, "I had never read a novel that really reflected my experiences, and so the space I felt I could fill was of a girl who, even in her own personal narrative, can never confront those questions." For Konigsberg, author of Openly Straight, "The idea I was focused on is that for all of the adversities associated with being labeled as 'gay'—and it certainly isn't always easy—the gifts of being true to oneself make it more than worth it."
Years ago, Konigsberg wouldn't have imagined that Rafe's conundrum would be the topic of his novel. "It has to do with where our society is," he said. "Geography Club, the Alex Sanchez books, those were what we needed at the time. The first generation was like, 'I have those feeelings, what do I do about it?', then there's the mid-step, like when I wrote Out of the Pocket, and then there's the next generation." He gives the example of Proxy, by Alex London, a high-concept dystopian/sci-fi thriller in which the protagonist happens to be gay. "There isn't any way that book could have been put out two years ago," he says. Levithan adds, "We're light years away from the mincing queen sidekick, the sassy best friend doing quippy one-liners. We went through that phase. We have to continue to look at it from all these different angles, to see how the one identity of being gay intersects with other identities."
Along with those plot-driving questions, there is another noticeable reality: the spate of books in which characters' once-markedly "different" sexuality is pretty close to no big deal at all, more description than something to be parsed out and analyzed (take Dee in Gayle Forman's recent Just One Day, or Marco Impossible or This Song Will Save Your Life, books that present gay characters in stories in which homosexuality plays a subtle role). I've seen other ways in which the topic is addressed as secondary to key plots, but still important, too: Characters may react to the sexuality of a newly out character with regard to their own religious beliefs, as in Steven Arnston's The Wrap-Up List, and agree to disagree with the old ways. In David Levithan and Andrea Cremer's upcoming Invisibility, there is a side plot that involves a gay hate crime; we see how our characters are hurt, but persevere and grow stronger. In Ruta Sepetys's recent Out of the Easy, set in 1950s New Orleans, there are depictions of gay characters who live in times in which they cannot reveal who they were, presenting modern-day readers with an opportunity to reflect upon the past.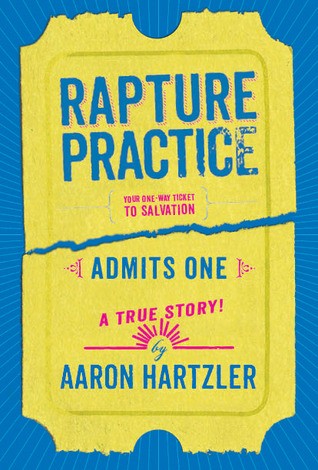 The numbers of and variety of discussions within these books is inspiring. As Sandie Angulo Chen of Teen Lit Rocks told me, "I can think of at least a dozen books off the top of my head [that feature gay characters in some way]: Ask the Passengers, Pink, I Am J, The Misfits, The Perks of Being a Wallflower, The Arizona Kid, The Lumatere Chronicles, Will Grayson, Will Grayson, Boy Meets Boy, Lola, and the Boy Next Door." Still others are Madeline George's The Difference Between You and Me, Emily Danforth's The Miseducation of Cameron Post, Julie Anne Peter's Pretend You Love Me (formerly Far From Xanadu), Brendan Halpin and Emily Franklin's Tessa Masterson Will Go to Prom, and Aaron Hartzler's memoir, Rapture Practice, in which the gay author recounts coming of age in his religious family. "His sexuality is treated as a side-issue," says Konigsberg. "It's really about learning to question your beliefs."
Is that what's next for gay characters and teen literature? Levithan says, "The best queer fiction exists on two levels: For the queer kids, it's that you get to decide your fate from every angle; just because you're gay doesn't mean you can't be other things, you can be you. For kids who aren't queer, it makes them question the boxes they put each other in."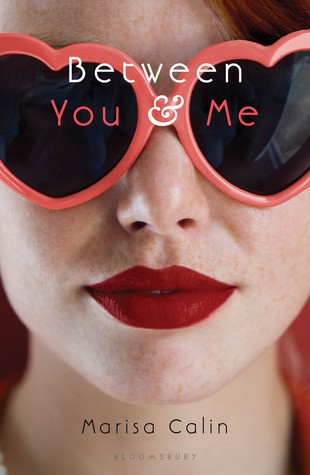 This talk of labels and boxes, and getting beyond them, resonated with others I spoke to as well. Calin says, "I love where we are with gay characters in Y.A., (given where we've come from) and the varied tacks that authors are taking to move us forward." But she hopes the focus will move from labels to simply talking about teens as the people they are, and the people they love: "The shift I'd like to see more of is the distinction between sexuality defined as who we want to sleep with versus who we love. Prejudiced people make an easy target of 'gay' being about sex, but I noticed the butterflies, the beating heart and the compulsive need to smile long before I had any idea what I wanted to do about it. Sex can be a secondary part of feeling the need to be close to someone you love."
Next also is that "we should see same-sex couples doing anything that an opposite-sex couple is doing on a cover," Levithan told me, with regard to the cover of Two Boys Kissing. "It's no more gratuitous than straight people kissing. It's crossing another line, but that's what we keep doing." He acknowledges there's more to do, though: "There's still an imbalance in terms of diversity. It's not that we don't want to publish lesbian Y.A. or gay characters of color, but the majority of submissions we get are about middle-class white gay boys. We are actively searching for new voices who can tell different stories. We're not there yet, but not for lack of trying."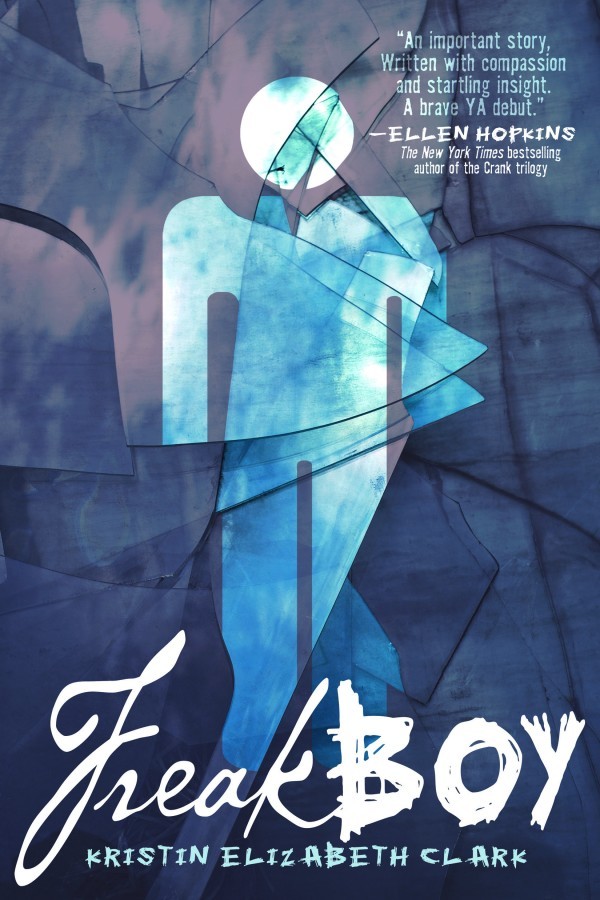 That's all part of the effort to present a more realistic picture of the way kids live now. Joy Peskin, editorial director for Farrar Straus Giroux Books for Young Readers and Macmillan Children's Publishing Group, told me, "Something I hear from teens directly is that they want to see a cast of characters in a book that mirrors real life, in a way that someone's issues might not need to be center stage at all times. I think the future is to show all kinds of diversity and to show different stages of the journey in different stages of their lives." One of her upcoming books is Freakboy, by Kristin Elizabeth Clark, which tells the story of Brendan, a boy who's trying to come to terms with his place on the transgender spectrum when, as a teenager with a girlfriend, he begins to dream about being in the body of a girl. "What Brendan deals with is this idea of gender-fluidity," she explains. "Children at younger and younger ages are expressing atypical gender identity, and people are expressing more acceptance to it. Hopefully with more books out there to normalize it and show that this is something people go through, people will see this is something we have to accept."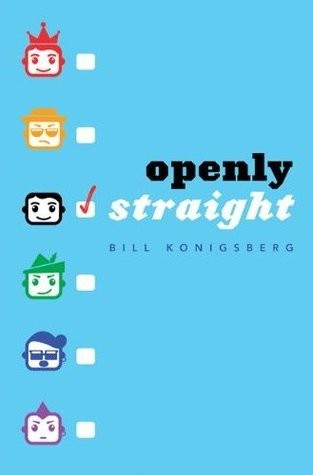 Peskin also hopes that books featuring LGBT characters not be pigeon-holed for specific sets of readers, because, as she says, "many kids like to read about different types of experiences." Why should gay characters in fiction be confined to gay readers any more than characters set in futuristic/dystopic settings, or vampires, need only be read by teens in the future, or teens with fangs and a thirst for human blood? The answer, of course, is that they shouldn't be, and as teens experience worlds in which LGBT friends, family members, teachers, fellow students, and people throughout society are acknowledged as they are, one would expect that such characters would become simply part of any realistic depiction of what the world looks like—and that we would all grow to expect such settings not as controversial or only interesting to a certain set of people but simply as real.
Bill Konigsberg wondered the same thing, though: "I'm curious to know what will happens in the market. The next step is for straight kids to start reading these books regularly. It will be interesting to see whether Proxy or Openly Straight gets a readership beyond gay readers—but if I had to predict, I'd say these labels would become less and less important. It's disengenous to say it doesn't matter yet, but there may be a day that it doesn't." On the way there, it's important to have the right conversations, and that is exactly what's happening.
This article is from the archive of our partner The Wire.