This article is from the archive of our partner
.
As Teen Lit Rocks' Sandie Angulo Chen puts it, "To be honest, some of the sexiest books -- to me -- don't necessarily go all the way." Since Y.A. began as a category, and even before, those who write it have pushed the boundaries of what's considered "acceptable" for young readers—take a look at any banned books list, a distinction which serves primarily to make books more desired by young adults. (Another great irony regarding banned books is that the reading public of teens is typically far more savvy than adults who fight to ban books that they consider too "scandalous" for them.)
Regardless of attempts to quash them, though, there plenty of parallels between books for teens and those for adults helped along, you could argue, by the cross-over-or-under appeal of each. And one universal topic for those of a certain age is obviously sex—how we approach it, how we feel about it, what our sexuality means, and so on. To think that this whole major portion of life could be ignored by those who write for teens is silly and small-minded; part of the benefit and power of Y.A. fiction after all, along with sheer entertainment value, is to give teens the opportunity to consider and confront things happening in their own lives in the best way they can, and sexuality is one of those things. Obviously, there's a right way and a wrong way to deal with it for the under-18s.  We prefer, for instance, developed, nuanced content that's organic to the book and its themes as opposed to, say, just making the cover of a classic sexy, or adding gratuitous details that don't add to the plot or messages within a story.
With a nod to the "sexy" books that got us started down this road—especially the Judy Blume canon, and especially Forever—this time, we offer up some contemporary books in which Y.A. authors are broaching adult-ish topics in ways that are not just sexy but also are just plain good writing, doing it, we dare say, better than the hyper-popular E.L. James.  "Some do have actual love scenes like Daughter of Smoke and Bone, Shiver, and Graceling," explains Angulo Chen, "but others are all about the emotional connection of being in love for the first time and giving in to those feelings of passion for a really breathtaking kiss, or an old-fashioned snogging session." With the help of her and some of our favorite Y.A. experts, we came up with a few recent and upcoming teen books to consider post-Fifty Shades. We're calling them the steamies: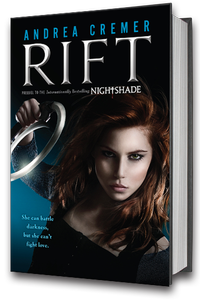 Rift, by Andrea Cremer. Cremer wrote the New York Times bestselling Nightshade series, and defended the use of sex and violence in teen books in a powerful Wall Street Journal essay in 2010, explaining "Teens don't live in a vacuum. They inhabit the same brutal world as adults without the knowledge and tools of adulthood. They're looking for help to gain those skills." Of Nightshade, her debut novel, she writes, it "is a coming-of-age story that includes sexual awakening and autonomy as key parts of the narrative. It features openly gay characters. The plot includes witchcraft. Sex, sexuality, and the occult: when it comes to censorship my debut novel represents a triple threat." Scary to some, maybe, but sex is an issue that shapes "human cultures, politically and socially," she writes, "and pretending such issues aren't on the minds and in the lives of teens is not only naïve, it's irresponsible." Via the Los Angeles Times, Nightshade is "a book for well-read hopeless romantics who like their heroines conflicted, their love interests smoldering and their passions triangulated and torrid, yet unfulfilled." Her prequel, Rift, released in August of this year, promises more in the vein of what came before.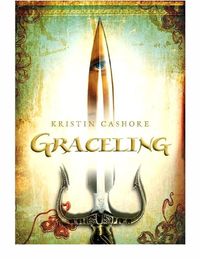 Graceling, by Kristen Cashore. Cashore and her series are much loved by Y.A. fans, and her 2009 debut is no exception. Says one fan, "Even though it was not graphic, the suggestion for their love scenes [in Graceling] was surprisingly erotic." One (positive) Amazon reviewer notes, however, for "conservative parents," that "there are a couple of fairly discreet sex scenes, where the author is clear about what is going on but not very detailed. There is also a mention of a brothel near the beginning of the book (although a more offensive word is used to describe it) and there are many incidences of unwanted attention paid to girls or inappropriate comments made about them. This is a plot element, since it makes the lead female character defensive of the young women." The reviewer adds that this, along with the ideas of marriage and love put forth in the book, "may actually allow parents to discuss these themes with teens, who need to decide where they stand on sex and marriage," which is, we'd argue, at least part of the point of such books and topics.
The Golden Lily, by Richelle Meade. Romance is synonymous with Richelle Mead, author of the Vampire Academy and Bloodlines series. The Golden Lily, second in the Bloodlines series, came out this summer. From the book description: "In this second book, the drama is hotter, the romances are steamier, and the stakes are even higher." Eeep!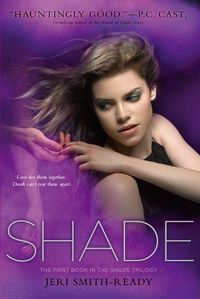 The Shade trilogy, by Jeri Smith-Ready. Writer and McNally Jackson bookseller Kate Milford calls Smith-Ready's books "fabulous," with a bonus. "She writes really amazingly about music, which is always a big part of her characters' worlds, which I love," she adds. In Shade, the debut in the series that includes Shift and Shine, "Aura's relationship with the dead changes forever when her boyfriend dies and comes back to haunt her." Ghost-y in the most tantalizing of ways ... and with a love triangle, to boot.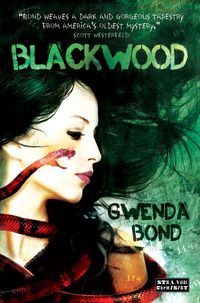 Blackwood, by Gwenda Bond. Milford highly recommends Bond's just released book, which she read "basically in one sitting," and adored. Check out the book description: "Miranda, a misfit girl from the island's most infamous family, and Phillips, an exiled teen criminal who hears the voices of the dead, must dodge everyone from federal agents to long-dead alchemists as they work to uncover the secrets of the new Lost Colony. The one thing they can't dodge is each other." Milford tells us, "I think one of the things I'm drawn to with both Gwenda and Jeri's books is that, while there's certainly romance to them, the stories and the writing are awesome anyway. I can't get excited about a love story if it's all the book has to offer," she adds. That's the crux of a successful steamy: Story plus passion, not passion to cover up for the lack of a story.
Weetzie Bat, by Francesca Lia Block. This one's an older (at this point) teen read, published way back in 2004 1989, but WORD's Molly Templeton mentioned it, and it's worth another look. She says, "I remember it having a physicality that was sexy, even if sex wasn't necessarily always part of the equation," and adds, "I suspect I gravitated—and still lean toward—Y.A. books that reflected something more like my own teen experience; I was a late bloomer, and was far less interested in (you might even say downright wary of) the physical aspects of relationships than in the romantic parts." If you haven't read it, you must. Here's a taste of Block's writing in the novel: "A kiss about apple pie a la mode with the vanilla creaminess melting in the pie heat. A kiss about chocolate, when you haven't eaten chocolate in a year. A kiss about palm trees speeding by, trailing pink clouds when you drive down the Strip sizzling with champagne. A kiss about spotlights fanning the sky and the swollen sea spilling like tears all over your legs."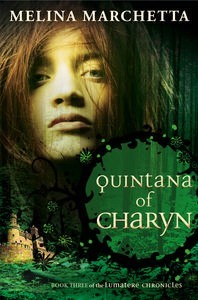 The Lumatere Chronicles, by Melina Marchetta. While the final book in the series, Quintana of Charyn, is out next week in Australia, American fans need to wait for the spring for the U.S. release. It's worth waiting, as Angulo Chen tells us: It "contains some of the most passionate moments I've read in Y.A. In Finnikin of the Rock, the chemistry between Finnikin and Evanjalin is ridiculously hot -- even though they only actually kiss in like two scenes," she says. "But they're positively burning with desire with each other, and it's powerful, because it's not just physical (in fact, they're covered in grime or blood for most of the book), it's this overwhelming, otherworldly bond they share." The steaminess continues throughout the series. "I know Melina Marchetta and Kristen Cashore are good friends, and my heavens can they both incorporate steamy scenes in books that are about so much more than romance," she says. 
Jennifer Echols' novels. Another recommendation from Angulo Chen, these are steamy and "definitely on the more explicit side," (conservative parents take note): Titles include Star Crossed, Such a Rush, Love Story, Going Too Far, and others. "I know one of them that I checked out of the library had dogeared pages, which reminded me of how as young teens my friends and I would pass along the Clan of the Cave Bear books and fold down certain pages," Angulo Chen tells us.
Before I Die and You Against Me, by Jenny Downham. Angulo Chen cites these for their beautifully written love scenes, tear-worthy and evocative. "In Before I Die, the protagonist is a teenager dying of leukemia who has a bucket list to get through before it's too late. She loses her virginity to a stranger but then finds true love and experiences the difference between sex for the sake of it and making love. The passages between Tessa and Adam made me cry," she says, "And the same goes for the forbidden lovers in You Against Me."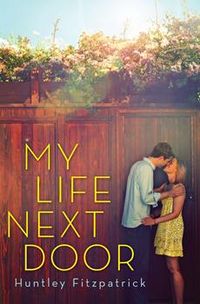 My Life Next Door, by Huntley Fitzpatrick. Given that Fitzpatrick recently confessed to USA Today, "My name is Huntley, and, yes, I have always been addicted to romance," the overwhelmingly positive, maybe even delirious, reaction from Goodreads reviewers as to her novel out this summer is no surprise. Writes one of My Life Next Door, which features the romance between 17-year-old  Samantha Reed and her neighbor Jase Garrett, "This is why I read Y.A. books - to get this feeling of joy, of happiness, of love. Because I simply LOVE feeling my head so light and having my heart skip a beat remembering how it felt to fall in love for the first time (and every time after that)." Ah, yes.
There are more steamies (or maybe swoonies, as you prefer) to come! In October, keep an eye out also for Lili Peloquin's The Innocents and Fiona Paul's Venom, both of which are eagerly awaited and getting great early reactions. And feel free to share your favorites as well.
This article is from the archive of our partner The Wire.
We want to hear what you think about this article. Submit a letter to the editor or write to letters@theatlantic.com.
Jen Doll
is a former staff writer for
The Wire
. She is the author of
Save the Date: The Occasional Mortifications of a Serial Wedding Guest.