This article is from the archive of our partner
.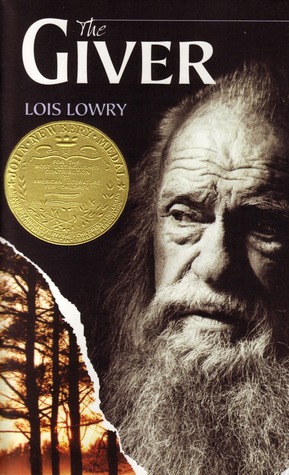 The Giver is one of the books you probably read as a kid, somewhere between late elementary or middle school and early high school, depending on your school and curriculum. Written by Lois Lowry, author of such popular kids books as the Anastasia Krupnik series, A Summer to Die, and Number the Stars, it was published in 1994 and went on to win that year's Newbery Medal. It has sold more than 5.3 million copies, and is one of the most banned and challenged books of the recent decade. The society it depicts seems, at first, a utopia, but Lowry skillfully paints it, by the end, as something much more horrifying.
Following in a tradition of deftly wrought dystopian societies like that in A Wrinkle in Time, or Ray Bradbury's Fahrenheit 451, The Giver also sets the stage for the introduction of Panem, the dystopia of The Hunger Games, and introduces ideas built upon by many writers who've followed. It's a spare book, less than 200 pages, and can be read in an afternoon, but you'll think about its messages for far longer. (Note: Spoilers do follow, so if that sort of thing bothers you, make sure to read the book first.)
The main character of the book is Jonas, a boy who, at the beginning, is on the verge of turning 12. In his society, 12 is the age at which kids are no longer kids and are assigned their life's work. He's nervous, and he has reason to be: The job he's given is unprecedented, at least in recent memory. He is chosen to be "The Receiver," which means that the former Receiver, now The Giver, will pass him all of the memories he holds for the society. As for this society, it's perfect—there's no pain, fear, war, hatred—and no memories felt by its citizens, except for one of them. They have turned to "Sameness," which is part of why The Receiver exists: To hold the memories of the collective society going as far back as anyone once remembered, and, therefore, to be the only one to experience pain, suffering, and also joy.