This article is from the archive of our partner
.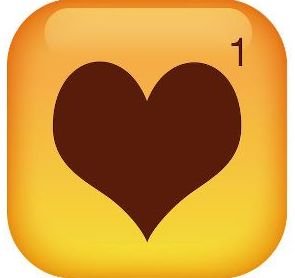 Happy or un-happy Valentine's Day! On this beauteous holiday, we find our inboxes clogged with a variety of dating-themed pitches, as PR reps (and the rest of us) attempt to take full advantage of this day of love. Our favorite so far comes from Zynga, makers of the Scrabble-like digital game Words With Friends, which is a very romantic, as well as a very life-saving, thing to play in your spare time. (Unless you're Alec Baldwin on a plane.)
According to a recent survey from Zynga of more than 118,000 players of the game, Words With Friends is good for scoring "both on and off the board." Risqué! But how so? Among the evidentiary details:
One of 10 respondents said playing Words With Friends "has directly led to a hookup." 
One in three would be more likely to hook up with someone good at Words With Friends.
Nearly one in four  sad, lonely very wise people have given others their Words With Friends name instead of a phone number. 
Nearly half of respondents have a crush on someone with whom they are currently playing a game, and a little less than that have flirted with someone via Words With Friends. 
A full 40% of respondents said they'd date someone they met through the game. 
Some players have actually met and dated and gotten married after sparks flew all the way across state lines while playing Words With Friends.
At least one person has proposed while playing Words With Friends. And at least one person accepted. 
According to an "expert player" quoted in the The Wall Street Journal, there is a strategy here: "Would-be Words Romeos should let targets win so they keep playing, but should also place big, impressive words."
There you go. If you're not at least making an effort, you can't very well complain about how you're single on Valentine's Day. If you are actually in love with Words With Friends, however, you may need to seek outside counsel. 
For the traditionalists: You'll always have Scrabble. For the cynical: You can meet doing anything you want.  
This article is from the archive of our partner The Wire.