Free to the Right Owner: A Five-Star Resort in Western China
Visionaries, looking for someone to continue what they have started.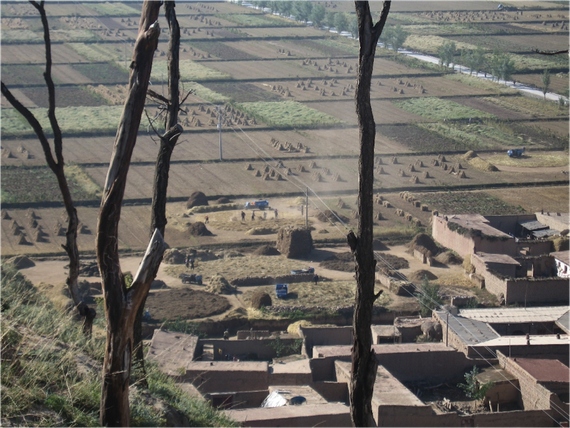 Five years ago, my wife and I traveled to the remote village of Yellow Sheep River, in the arid and impoverished Gansu province of far northwestern China, to report on an ambitious philanthropic-plus-business effort underway there. I wrote an article about what we found, called "How the West Was Wired."
The main characters in the story were the people of the village, and the two successful tech entrepreneurs from Taiwan who decided they had an ethical duty to use their resources and know-how to improve prospects in a very hard-pressed area. The local people in the village were mainly children who had to walk long distances to a rudimentary public school; their parents, who mainly had traveled hundreds of miles to factory jobs in the big cities; and their grandparents, who mainly cared for the children and tended the farms. Here's a view of the oldest and youngest generations bringing in the crops.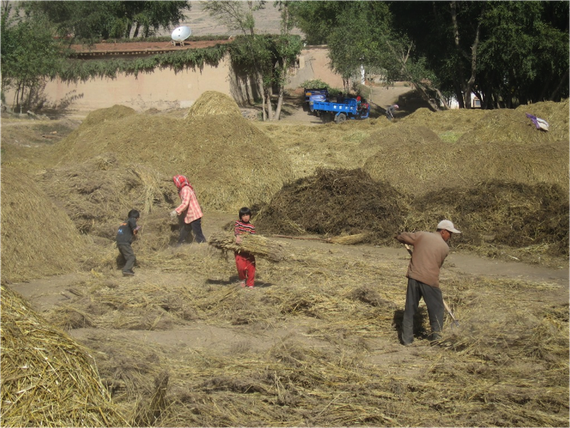 The entrepreneurs were Sayling Wen, who founded and ran an info-tech business, and Kenny Lin, Wen's classmate from Taiwan, who had gone to the U.S., become an American citizen, had a successful career at Bell Labs and NYNEX — and then come back to China to help Sayling Wen with his project. After Wen suddenly died in 2003, at age 55, Kenny Lin took over the project as his own. For more about their story, which obviously moved me (my wife and I have remained friends of Kenny Lin and his family), you can see the article.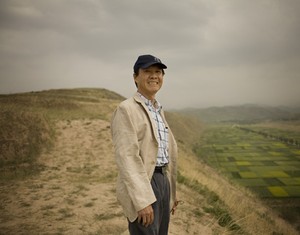 Now we reach the current news. Part of Sayling Wen's vision for revitalizing this part of China was creating a spectacular and modern five-star conference and resort facility on the border of the Yellow Sheep village. The scenery of this part of Gansu is breathtakingly beautiful in way that recalls Wyoming, and Wen's ambition might be compared with that of Jackson Hole -- or Aspen, or Banff. Along with other plans to bring industry to the region and improve the profitability of its farms, he had a plan for making it a corporate and governmental retreat-and-conference site. My wife and I stayed at the resort and can attest to its comfort and up-to-date ness.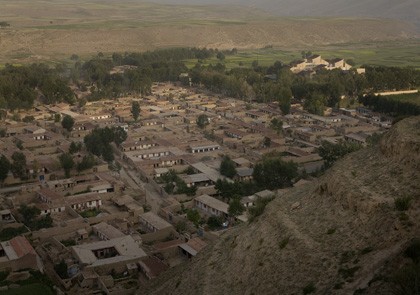 The family-foundation board that has run the Yellow Sheep River conference center has now decided that it no longer wants to keep it in operations. But it has decided that rather than sell the facility, or simply turn it over for commercial development, it would like to give it -- in its entirety, with no debt or other encumbrance -- to anyone who would like to operate it for similar philanthropic ends. For example, a foundation that would like to use it as a regional headquarters, or other non-strictly commercial group looking for an outpost in western China.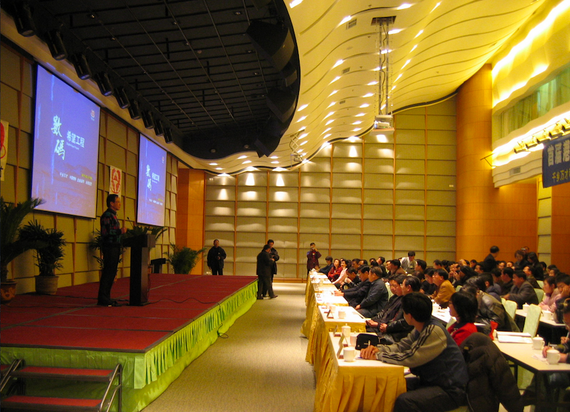 If you are interested, please contact Kenny Lin directly, in Beijing. His email address is KennyKSLin <at> gmail.com. Or I will be happy to forward messages to him. I can't speak to the practicalities of running a facility in Yellow Sheep River, but I know the Lin family well enough to vouch for the sincerity and idealism of this offer.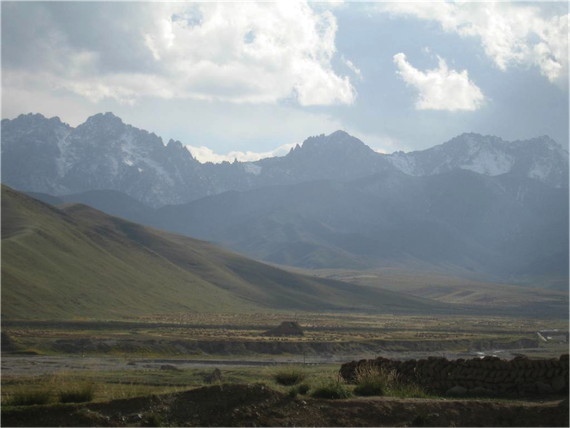 One more view, of the ancient Great Wall not far from the resort. Let Kenny Lin know if you are interested.